Trump Would 'Incriminate Himself' if He Testifies Truthfully: Kirschner
Former President Donald Trump would "incriminate himself" if he truthfully testified at the trial held for the far-right group Proud Boys, who are facing charges related to the Capitol riot, according to former federal prosecutor Glenn Kirschner.
Norm Pattis, an attorney representing one of the group's leading figures Joe Biggs, said on Thursday that the defendants want to subpoena Trump to testify in the ongoing trial. Another leading figure, Enrique Tarrio, and four other defendants are also seeking Trump's testimony in the same trial.
The Proud Boys are facing seditious conspiracy charges after trying to stop Congress on January 6, 2021, from certifying Joe Biden's victory in the 2020 presidential election. The far-right group is well-known for its support of Trump and opposing progressives. They're now seeking the federal government's assistance in serving the subpoena.
Kirschner explained in a YouTube video posted on Friday that Trump could invoke his Fifth Amendment privilege to avoid self-incrimination. The Fifth Amendment protects a person from being compelled to testify against themselves, and therefore they have the right to protect themselves against self-incrimination.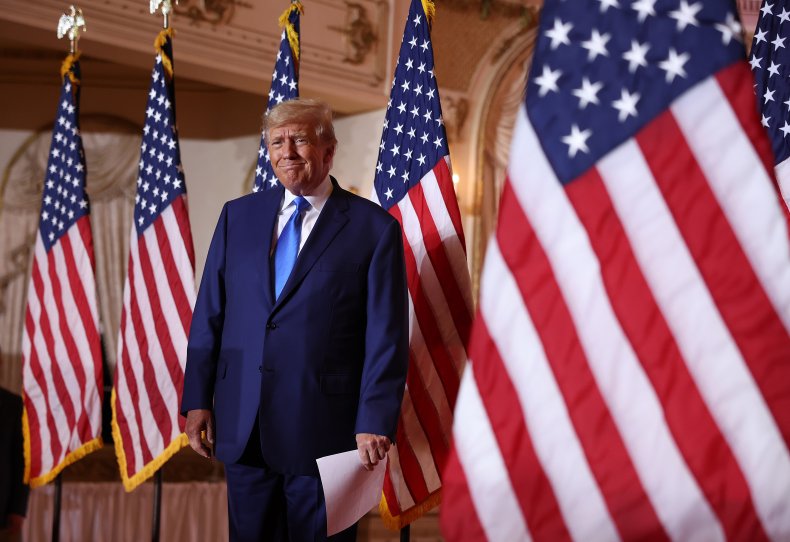 "And Donald Trump, inarguably has a Fifth Amendment privilege when it comes to the insurrection because if he testified truthfully—something I think unlikely we will ever see Donald Trump do testify truthfully—But if he did testify truthfully, he would incriminate himself regarding the January 6 attack on the Capitol," Kirschner said.
Pattis on Thursday said that "Donald Trump called on patriots to stop the steal. We're calling on Donald Trump to take the stand," according to Politico. The Proud Boys leaders expressed their intent last month of calling the former president to the witness stand in the trial.
Still, the decision to approve subpoenaing Trump is in the hands of U.S. District Court Judge Timothy Kelly, who was appointed by Trump and is currently presiding over the case in federal district court in Washington, D.C.
Similar efforts to call for a Trump testimony have not been granted in other January 6-related trials, but the Proud Boys trial would have a better shot, given that the former president made remarks that directly referred to the group. Trump infamously said, "Proud Boys, stand back and stand by," during an October 2020 presidential debate.
Meanwhile, Trump previously invoked his Fifth Amendment right during a deposition with New York Attorney General Letitia James' office, which launched a civil investigation into the Trump Organization's business practices and finances.
The former president said in August that developments in a series of investigations against him left him with "absolutely no choice" but to take the Fifth Amendment. During that same month, the FBI seized hundreds of classified documents from his Mar-a-Lago estate. Trump has continued to maintain his innocence.
Newsweek reached out to Trump's media office for comment.