Trump's Alleged "Mafia Connections" Lost Him a Bid to Build Sydney's First Casino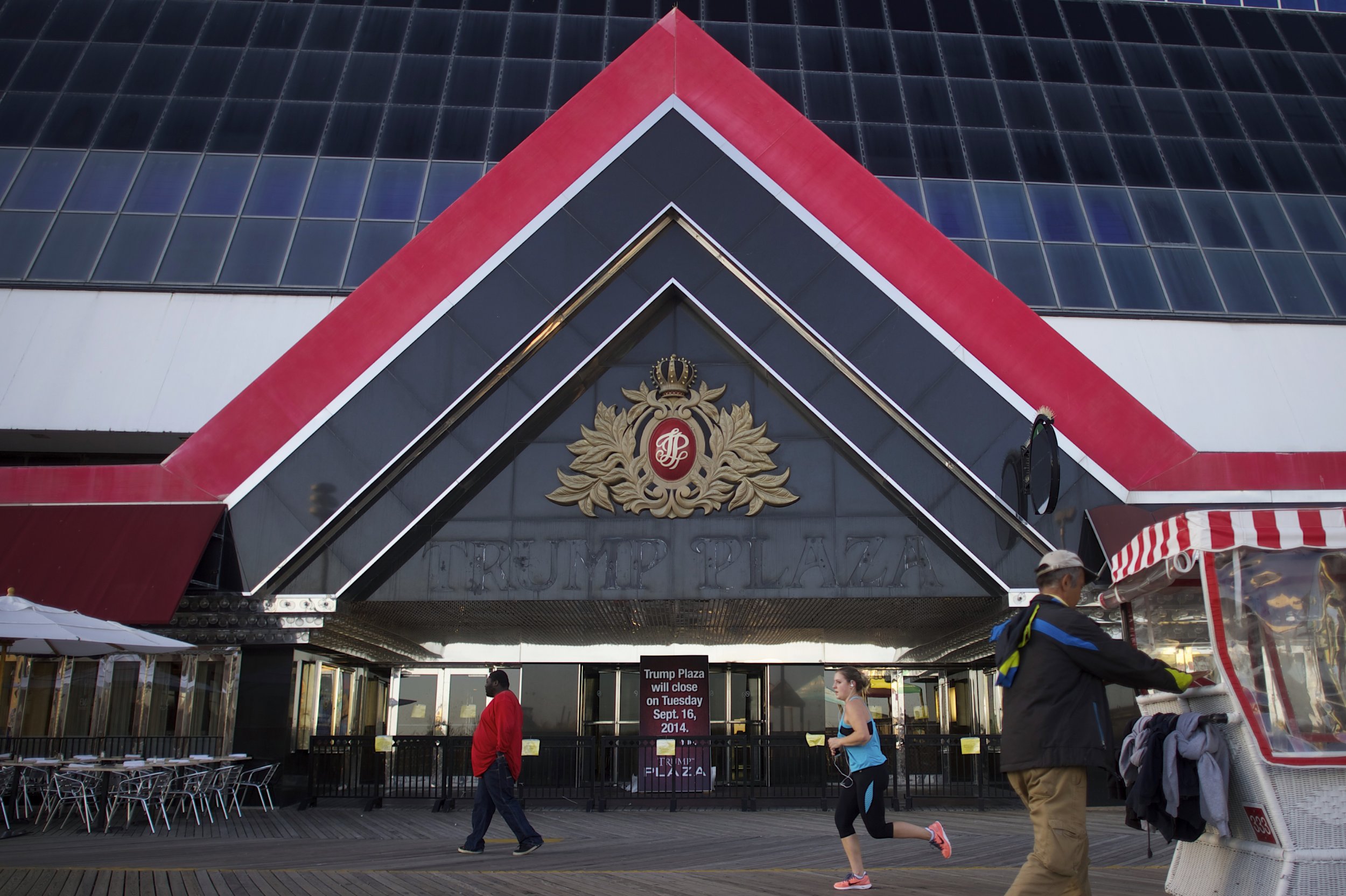 Australian authorities once rejected Donald Trump's bid for a hotel casino in Queensland, stating such a project would be "dangerous" on account of "Trump Mafia connections," it has emerged.
Cabinet minutes and a secret police report dated 1987 and published Wednesday as part of an investigation by the News Corporation-owned newspaper The Australian cast a dark shadow over Trump's business reputation.
Thirty years ago, Trump had already secured his reptuation as a billionaire property tycoon from New York. He had also become the largest casino operator in Atlantic City, built a skyscraper bearing his name emblazoned in gold letters and even scored a Newsweek cover and article under the headline "Citizen Trump."
Yet he was hungry for more. As rumors around his political ambitions began to swirl, he looked to Australia to expand his casino portfolio, making a bid for a joint venture with the Queensland-based Kern Corporation to build what would have been Sydney's first casino, in the Darling Harbor.
The Kern/Trump bid was one of four under consideration, and one of three that was rejected following a Police Board investigation into all the bidders for the project, which was later abandoned.
"The board is firmly of the view that on tests of sound repute, probity and integrity, none of the three consortia discussed above (HKMS, Kern/Trump, Federal/Resort/Sabemo) can be considered acceptable; indeed each would be dangerous," the Police Board found, according to a confidential New South Wales cabinet assessment obtained by The Australian.
"Atlantic City would be a dubious model for Sydney and in our judgement. The Trump Mafia connections should exclude the Kern/Trump consortium," the document also stated.
A businessman involved in the bid, who was quoted anonymously by the newspaper, said he was aware of the police investigation but did not know about the report's findings.
Also quoted in the cabinet minutes, a report by the Canadian Imperial Bank of Commerce also found that the Kern/Trump bid was only financially viable from a projected financial structure, but overestimated the projected casino revenue and the expected returns to equity investors.
The only point in favor of the Kern/Trump bid came from the Casino Control Division, which found in its report that the consortium was acceptable as an operator and had the capacity to function in accordance with local laws.
Trump's own relationship with the casino was troubled. Having told the Australian in February 1987 that the project's design was "one of the most magnificent, one of the most beautiful hotels anywhere in the world," he then told the New Jersey Casino Control Commission on April 20 of that year he had lost interest in it.
"If for some reason they weren't approved, it wouldn't matter very much because I wouldn't do this myself." As "the time got closer and closer, it sounded more and more, less attractive," he said, according to transcripts obtained by the Sydney Morning Herald, published May 2, 1987.
Trump's own dealings in the casino business in Atlantic City almost ruined him, as all three of his properties, the Taj Mahal, Trump's Castle and the Trump Plaza, had to file for bankruptcy between July 1991 and March 1992.
Trump's alleged mob connections have been the subject of media scrutiny throughout his presidential bid. While no one has ever labeled him a mob associate, the term the FBI uses todenote those who collude with organized crime, Trump's network of relationships encompassed dubious figures.
His lawyer and mentor Roy Cohn's other clients included notorious mobsters such as the bosses of the Genovese and Gambino crime families, respectively Anthony "Fat Tony" Salerno and Paul "Big Paul" Castellano, who controlled the concrete company S&A that Trump used to build his Manhattan Trump Plaza condos, likely paying an inflated price, as a Politico investigation into Trump's alleged mob ties reported in 2016.
Throughout his career, Trump made questionable connections of his own. One of them was Joseph Weichselbaum, a drug trafficker whom Trump vouched for before his November 1987 sentencing by a U.S. District Court judge, as "conscientious, forthright, and diligent" and "a credit to the community," as reported in the investigative publication The Smoking Gun in 2016. Trump later told Politico he "hardly knew" Weichselbaum.
Trump also has links to Russian-born businessman Felix Sater, who pleaded guilty to participating in a Mafia-linked stock scheme in 1998 and then became an informant. Sater worked for Bayrock Group, a partner in the construction of the Trump SoHo hotel. When Sater's mob connections became public after a 2007 New York Times report, Trump distanced himself from him, saying: "I didn't really know him very well."
But as the Associated Press reported in in 2015, Trump offered Sater office space and a chance to work again for the Trump Organization in 2010. Trump's lawyer Alan Garten said Sater "never had an employment agreement or formal contract with the Trump Organization and did not close any deals for him." Interviewed for the article, Trump told AP: "Felix Sater, boy, I have to even think about it," adding: "I'm not that familiar with him."