Trump's Approval Rating Just Fell To Match His All-Time Low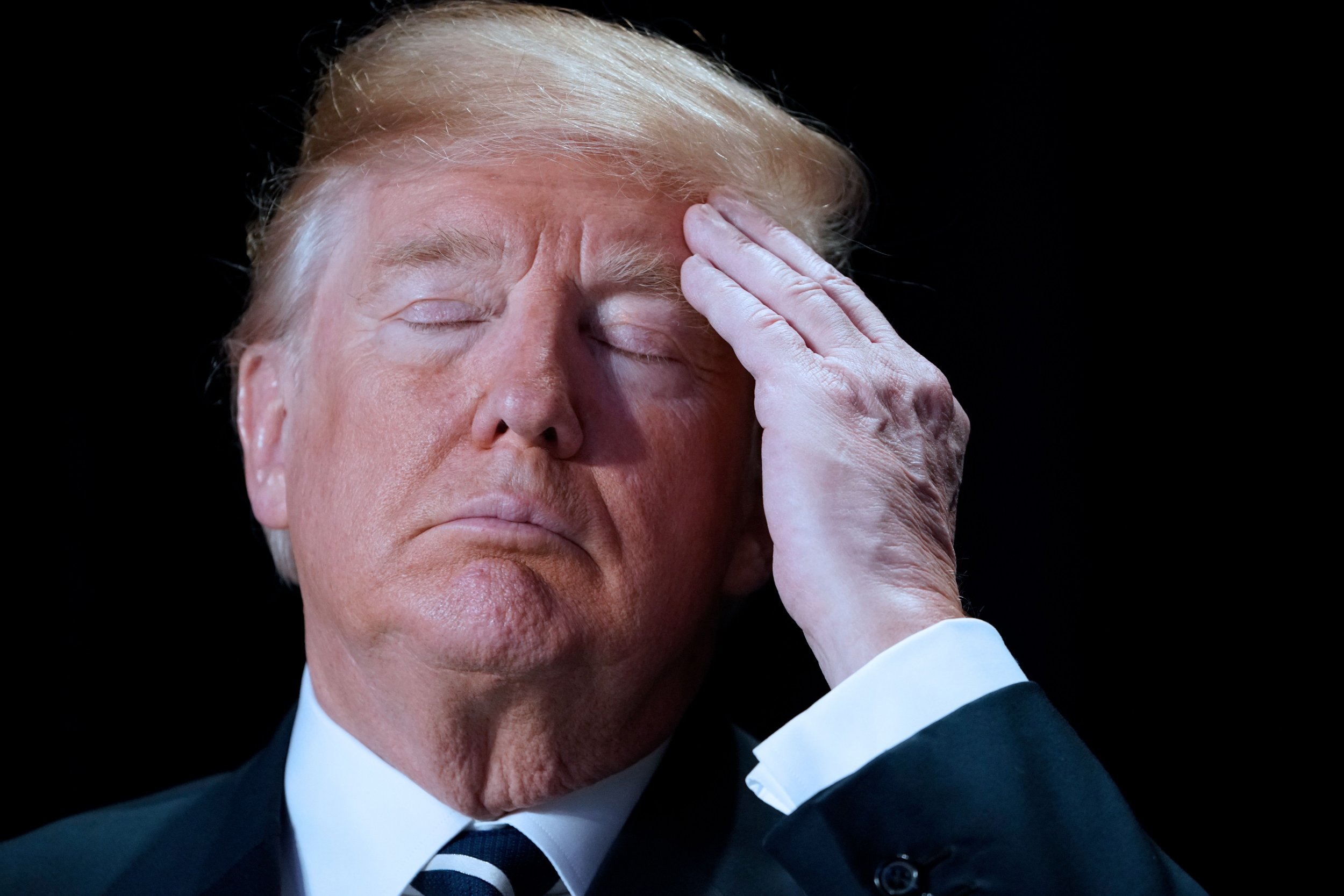 President Donald Trump's approval rating now matches its all-time low following several weeks of White House scandals and a mass shooting in Florida.
Currently, just 35 percent of Americans approve of the president's performance, according to a poll released Sunday by CNN. That low was last seen in December and stands as Trump's worst approval rating since he took office, according to the poll.
The president had seen an uptick in his approval rating at the beginning of the year, with a CNN survey putting his approval rating at 40 percent, thanks in large part to the state of the economy, which 70 percent of Americans view as good or excellent, according to the same poll.
But following a turbulent few weeks at the White House that included the resignation of several staffers over domestic abuse allegations, security clearance issues and rumors of an ongoing rift between Trump and his chief of staff, John Kelly, the president's approval rating is not looking so healthy, according to the CNN poll. It was taken February 20 to 23.
And Trump's reaction to the recent school shooting in Parkland, Florida, that left 17 people dead may also have contributed to the current public view of the president.
Student survivors of that massacre have been openly critical of the president for accepting money from the National Rifle Association (NRA) during his presidential campaign and have begged him to take action on gun control.
The public outcry has put the president in a difficult position. His most recent suggestion—that he would be open to raising the age limit to buy an assault rifle to 21—puts him at odds with the NRA.
Despite Trump seeing several bumps in his approval rating since taking office, a Gallup poll released in January gave the president a first-year average approval rating of only 39 percent, the lowest of any president during his first year in office.