Trump's Army Secretary Nominee on Guns: Citizens Should Have Same Weapons as Government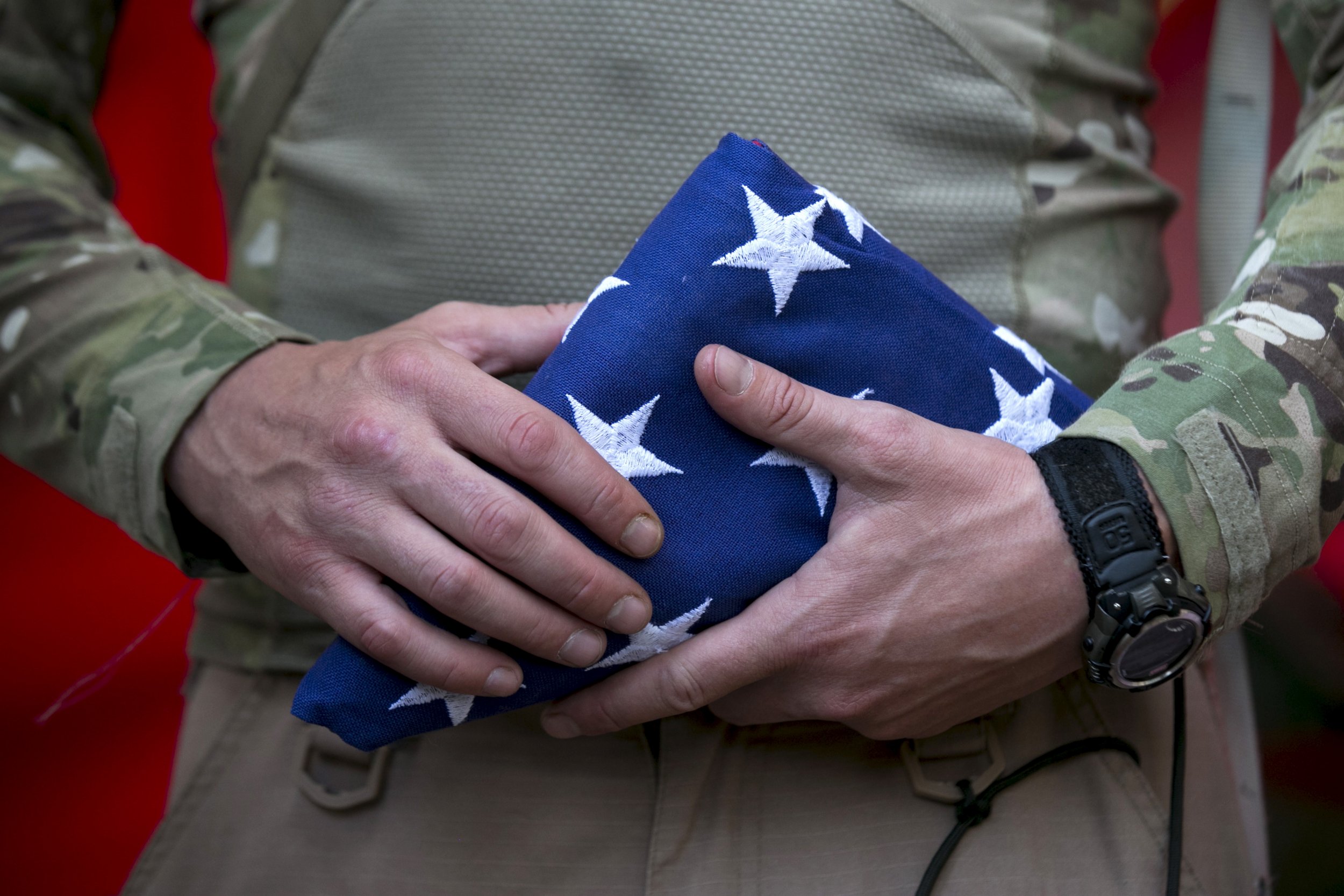 President Donald Trump's nominee for secretary of the army, state lawmaker Mark Green, is under fire for comments he's made on gay rights, Muslims and guns, once suggesting that Americans should be able to own any weapon the federal government has, even an aircraft carrier.
Related: Gabrielle Giffords reconfirms fight against guns under Trump
The Huffington Post this week resurfaced excerpts of Green, a Republican state senator from Tennessee, speaking four years ago at a pro-gun rally in his home state. There, he said the U.S. Constitution allows citizens the right to keep and bear arms as the "ultimate checks and balances against the federal government."
"The Second Amendment, while it allows citizens to protect themselves from other citizens, goes well beyond just allowing us to defend ourselves from a criminal," he said.
Green continued: "From a practical standpoint, with the purpose being to protect people from tyranny and secure a free state, the citizenry should be allowed to maintain whatever weapon the federal government has. If they can have an aircraft carrier, I ought to be able to have an aircraft carrier."
Green did not immediately respond to Newsweek's request to expand on his previous comments.
About a month ago, Trump nominated Green to lead the Army, after his first nominee—billionaire investor Vincent Viola—withdrew in February from consideration because of his business ties. The president's pick for Navy secretary, Philip Bilden, also removed his name from consideration.
The nomination of Green, who is a physician and Iraq War veteran, also has been controversial within the LGBT community. For example, he supported legislation that would ban transgender high school and college students from using public restrooms. Speaking to the Chattanooga Tea Party last fall, Green said that "transgender is a disease."
Because of his own possibly difficult path to confirmation, Green might also withdraw his nomination as early as this week because of the controversy surrounding his nomination, CNN reported. Lawmakers from both sides of the aisle have voiced their concerns about the Tennessee lawmaker. Senator John McCain (R-Ariz.), whose Armed Services Committee would hold Green's confirmation hearing, told USA Today that Green's past comments about the LGBT community and Muslims are "very concerning." (Green reportedly has said he wouldn't tolerate students learning about Muslim beliefs.)
Also, Senator Elizabeth Warren (D-Mass.) said earlier Wednesday that Green's comments disqualify him from leadership. "There is no place for bigotry in the U.S. Army," she tweeted.
A date hasn't yet been set for Green's confirmation.