Trump's Attack on Iran Fits Right Into His Administration's Evangelical Priorities | Opinion
Just one day after President Donald Trump ordered the airstrike that killed Iranian Major General Qassem Soleimani, inflaming tensions in the Middle East and potentially putting the U.S. on a path to outright war with Iran, he was in front of an evangelical audience touting the assassination with claims that God is "on our side."
It might seem strange for the U.S. president to use his decision to kill a powerful Iranian commander, and put American lives in danger, to appeal to Christians, but war with Iran has long been a key plank within the conservative agenda of many evangelical Christians both inside and outside the Trump administration.
From expanding restrictions on family planning funding, to moving the U.S. embassy in Israel to Jerusalem, to promoting "natural rights" over human rights, to provoking war with Iran, Trump's foreign policy reads like a wish list for many conservative evangelical Christians.
A Christianity Today editorial that called for Trump's removal made headlines in December, and clearly not all evangelical Christians support the president's agenda. But the majority do—and Trump is eager to keep them happy.
"Pastors, ministers, preachers...said there's never been anything like this in the church," Trump told a crowd last week in Toledo, Ohio. "They said, 'We have never seen enthusiasm like we see for this president and for this presidency.'"
Vice President Mike Pence and Secretary of State Mike Pompeo, both evangelical Christians, were reportedly among the key voices pushing Trump to assassinate Soleimani and are important allies of the evangelical group Christians United for Israel.
Studies have shown white evangelical Christians are significantly more likely than other Americans to believe that Israel fulfills the biblical prophecy about Jesus' second coming. As a result, they are among the strongest supporters of Israel in the United States. They even outpace U.S. Jewish Zionists in their backing of policies that favor the Israeli government.
Many have speculated that the Trump administration's decision to quit the U.N. Human Rights Council in 2018 has more to do with its relationship with Israel and a desire to appeal to this domestic political movement than any genuine concerns over human rights. Trump's decision to move the U.S. Embassy in Israel from Tel Aviv to Jerusalem is just another example of evangelical Christian foreign policy at play.
Two evangelical pastors were invited to the dedication of the new embassy despite their statements seemingly suggesting that people who are Jewish are destined for hell and that Hitler was heaven-sent. These are some of the conservative forces, with an apocalyptic worldview and a desire to undermine sexual and reproductive health and rights for all, who hold sway over U.S. foreign policy today.
Just days after taking office, Trump didn't just reauthorize the Mexico City policy, known as the global gag rule, like Republicans have done in the past. Instead, he dramatically expanded it. Originally designed to block foreign nongovernment organizations that provide abortion services from receiving U.S. funding, the policy now applies to all U.S. health aid, affecting nearly $8.8 billion in funds. Last year, Pompeo expanded the policy further, withholding funds to NGOs that give non-U.S. money to other groups that provide, refer or counsel on abortion.
In 2017, the Trump administration joined with Iran, Syria, Sudan, Russia, Saudi Arabia and Egypt to strip language on sexual and reproductive health and rights out of official communiques from the U.N. Commission on the Status of Women. In 2018, members of the U.S. government asked for references to contraception, abortion and comprehensive sex education to be deleted from a document on global gender equality. And just last year, the State Department directed U.S. opposition to the U.N. Security Council resolution on women, peace and security in regard to support and services for women raped in conflict.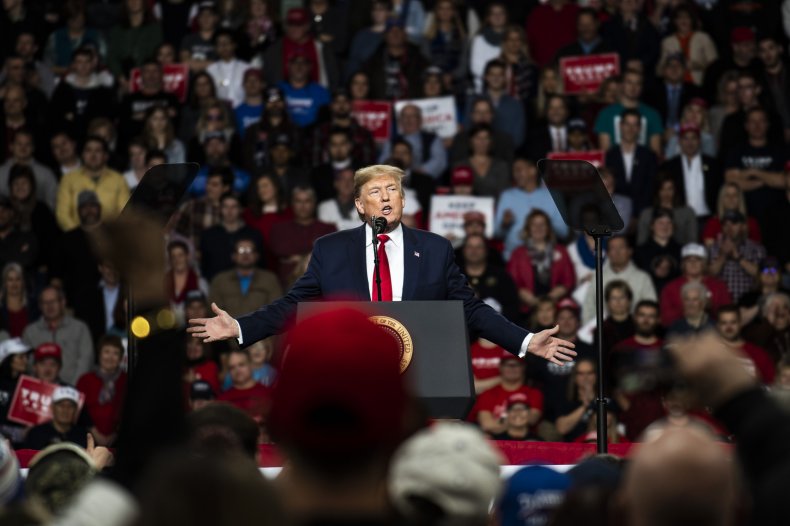 Measures that restrict women's sexual and reproductive rights at home and abroad are a priority for most evangelical Christians in the United States, and time after time, the Trump administration has delivered for this core component of his base.
In 2019, Pompeo announced a new Commission on Unalienable Rights, a panel he said was aimed at providing "fresh thinking about human rights discourse where such discourse has departed from our nation's founding principles of natural law and natural rights."
This focus on so-called "natural law" is a barely coded signal that the White House and the State Department are abandoning the United States' historic role as a global leader in protecting human rights.
But there is an alternative: a feminist foreign policy. What seemed like a pipe dream just a few years ago might become the remedy for the mess the Trump administration has created.
Mexico is the latest country to adopt a feminist foreign policy, joining Sweden, Canada and France. In the U.S., foreign policy experts are already crafting proposals for an American one. The adoption of this kind of policy would signal to the world that the U.S. is going to act differently on the global stage by elevating human rights and gender equality, prioritizing diplomatic solutions, cooperating with allies and international institutions, and taking steps to end all forms of discrimination, such as gender or sexual identity, race, age, class, physical or mental ability, religion and ethnicity.
Such a foreign policy is achievable and would prioritize human rights, real human rights, above all else.
Serra Sippel is the president of the Center for Health and Gender Equity (CHANGE) and leads the organization's advocacy agenda to advance gender equality by promoting sexual and reproductive health and rights globally. Follow Serra on Twitter at @SerraSippel.
The views expressed in this article are the writer's own.