Trump's Brother Files New Suit to Stop Niece's Book After First Thrown Out
President Donald Trump's brother Robert Trump has filed a second lawsuit over the upcoming publication of his niece's upcoming tell-all book about the president.
Mary Trump, who is the daughter of Robert and Donald Trump's deceased brother Fred Jr., penned Too Much and Never Enough: How My Family Created the World's Most Dangerous Man, which is slated to be published by Simon & Schuster on July 28.
Robert Trump's first lawsuit to block the book failed when Queens County Surrogate Court Judge Peter Kelly threw it out on Thursday, ruling that the president's brother should have filed suit in New York Supreme Court instead. On Friday, Robert Trump's attorney Charles Harder filed the new lawsuit with New York's Dutchess County Supreme Court.
"This is yet another baseless attempt by the Trump family to obtain an unconstitutional prior restraint to block core political speech relating to the President," Mary Trump's lawyer Theodore Boutrous said in a statement to Newsweek. "It will fail."
Last week, the president told Axios that his niece is "not allowed to write a book" due to a "very powerful" non-disclosure agreement signed in 2001 following a legal battle over the will of Fred Trump Sr., although Boutrous believes the agreement is unconstitutional and unenforceable because the president is a political figure.
In addition to her uncles, Mary Trump's brother Fred Trump III has also urged his sister to reconsider publishing the book, citing the settlement he says they both signed.
"In my opinion, those provisions of the 2001 settlement agreement are still in effect and binding today and I have continued to honor them," Fred Trump III said in a statement to The Daily Mail.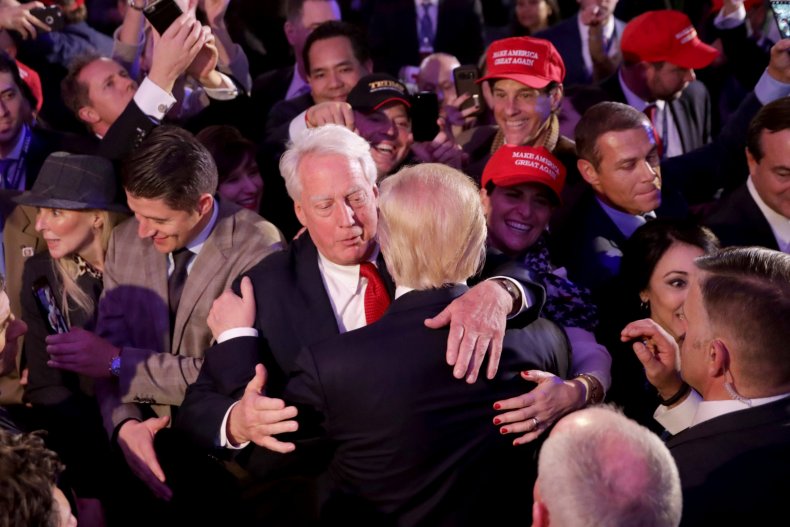 Boutrous issued a statement saying he hoped that the initial case being dismissed would "end this matter," before Robert Trump's lawyers quickly vowed to continue the fight.
"The court has promptly and correctly held that it lacks jurisdiction to grant the Trump family's baseless request to suppress a book of utmost public importance and concern," Boutrous wrote. "Democracy thrives on the free exchange of ideas, and neither this court nor any other has authority to violate the Constitution by imposing a prior restraint on core political speech."
Simon & Schuster describe the 240-page book as the "revelatory, authoritative portrait of Donald J. Trump and the toxic family that made him."
The book will also see Mary Trump, who is a clinical psychologist, recount the "appalling way Donald, Fred Trump's favorite son, dismissed and derided him when he began to succumb to Alzheimer's."
"She alone can recount this fascinating, unnerving saga, not just because of her insider's perspective but also because she is the only Trump willing to tell the truth about one of the world's most powerful and dysfunctional families," the publishers wrote.
Robert Trump said that he and the "rest of my entire family are so proud of my wonderful brother, the president, and feel that Mary's actions are truly a disgrace" in a statement to The New York Times on Tuesday.