Trump's Campaign Subpoenaed For Documents Relating To Assault Claims Against President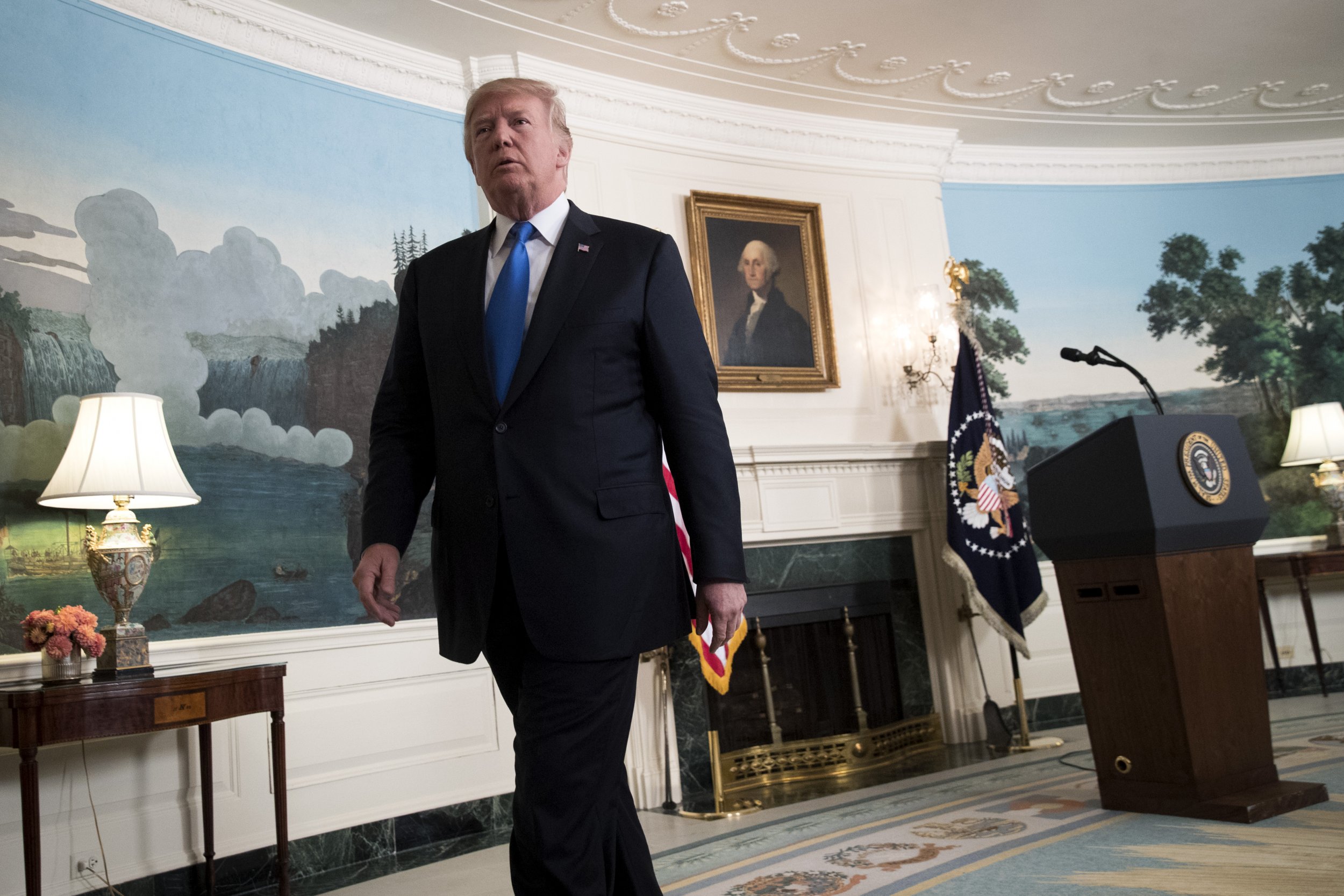 A former Apprentice contestant who alleges Donald Trump groped her has subpoenaed his campaign team for documents about "any woman alleging that Donald J. Trump touched her inappropriately."
Summer Zervos said Trump had attempted to kiss and touch her in 2007, making her accusation public in October 2016. Trump called the allegations a lie, which led Zervos to file a defamation lawsuit against Trump.
As part of that defamation case, BuzzFeed News reported on Sunday that Zervos has subpoenaed the president's campaign team for: "all documents concerning any accusations that were made during Donald J. Trump's election campaign for president, that he subjected any woman to unwanted sexual touching and/or sexually inappropriate behavior."
The subpoena was issued in March, although it was unreported at the time, and was filed last month. It requests information pertaining to allegations made by other women against Trump including; Kristin Anderson, Jessica Drake, Jessica Leeds, Natasha Stoynoff, and Temple Taggart, among others, BuzzFeed reported.
Lawyers for the president, who have denied the allegations made by the women, have previously argued against the subpoena stating that it is too broad, and are arguing the lawsuit from Zervos should be either delayed until he is no longer in office, or dismissed entirely.
Back in January, when Zervos brought the defamation suit against Trump, she said at a press conference reported by The Hill: "On Nov. 11, 2016, I called on Mr. Trump to retract his statements about me calling me a liar. I also called upon him to state that what I said about his behavior toward me was true."
"More than two months have gone by and he has not issued that retraction. I wanted to give Mr. Trump the opportunity to retract his false statements about me and the other women who came forward," she added.
Zervos claimed last year that Trump kissed and groped her, including touching her breast, and said he pressed his genitals against her during a business meeting, also allegedly kissing her twice on the mouth during a meeting at Trump Tower in New York City, and groping her at a Los Angeles hotel several weeks later.
But after she made the allegations, Trump "debased and denigrated Ms. Zervos with false statements about her," the lawsuit claims.
In a July motion to dismiss the case, Trump's lawyers described Zervos' claim that he groped her as "false and scandalous" and described the lawsuit as "politically motivated," suggesting it was an attempt to seek to impeach the president.
In a statement to BuzzFeed, Zervos' lawyer Gloria Allred said: "We are hopeful that the court will deny President Trump's motion to dismiss, so that we may move forward with discovery and obtain relevant documents and testimony."