Trump's Claim of Privilege in Jan. 6 Probe Knocked by Federal Judge: 'Only One Executive'
A federal judge took issue with former President Donald Trump's claim that executive privilege protects his administration's documents sought by the House select committee investigating the January 6 pro-Trump attack against the U.S. Capitol.
Trump and his lawyers have contended that he, former officials from his administration and their documents are protected under the legal concept of executive privilege. President Joe Biden's administration has dismissed this claim, as have numerous legal experts—both conservative and liberal.
During a Thursday hearing, District Court Judge Tanya Chutkan for the District of Columbia, who was appointed by former President Barack Obama, appeared highly skeptical of Trump's attorneys arguments. "There is only one executive," Chutkan responded during the hearing at one point.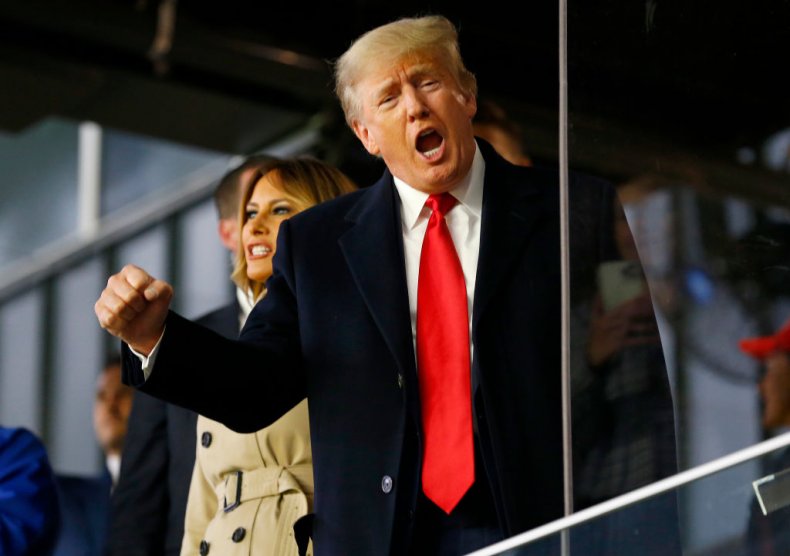 Chutkan later pushed back against a Trump lawyer's argument related to the separation of powers doctrine in constitutional law. "I don't see where the separation-of-powers argument that you're making exists," the judge said as she addressed the former president's attorney.
The judge asserted that the doctrine of executive privilege is intended to protect the president serving in the White House. "The person best able to determine whether there's an executive privilege is the current executive," Chutkan.
At the same time, Chutkan suggested that some of the House select committee's demands for documents may be too broad. "There's almost no limit to what you could be seeking," the judge pointed out.
The House Select committee is seeking to review Trump administration documents it believes could provide insight into what happened on January 6. Trump and his lawyers have also contended that former administration officials are protected by executive privilege.
Some former Trump officials have reportedly been cooperating with the House investigation. But Steve Bannon, Trump's former senior White House strategist and counselor, has refused to comply, citing the former president's claims of executive privilege. In response, the House select committee and then the broader House of Representatives voted in favor of issuing a criminal referral against Bannon last month due to his refusal to appear to testify.
The attack against the U.S. Capitol came after Trump at a nearby rally urged his supporters to "fight like hell," instructing them to march to the legislative building. His supporters proceeded to violently attack the Capitol in an apparent effort to prevent the formal certification of President Joe Biden's electoral victory.
Trump's supporters were animated by the false claim that the 2020 election was "rigged" or "stolen" in favor of Biden. This conspiracy theory has not been substantiated by evidence.
More than 60 election challenge lawsuits filed in state and federal courts by Trump and his allies have been rejected. Even judges appointed by Trump and other Republicans have dismissed the allegations. Audits and recounts across the country have consistently reaffirmed the accuracy of the presidential election results as well.
Newsweek reached out to Trump's press office for comment but did not immediately receive a response.