Trump's Clampdown on Green Cards for Immigrants on Benefits Branded 'Cruel'
The Trump administration has been criticized over a recent proposal to make it more difficult for immigrants to come to or stay in the U.S. if they access public benefits.
The proposed rule, which was announced by the Department of Homeland Security on Saturday, expands on interpretations of who can be considered to be a "public charge," or someone who relies on government assistance through public benefits such as food stamps or public housing.
If approved, the rule could render immigrants seeking to come to the U.S. ineligible for visas or green cards if they are considered to be likely to make use of certain public benefits.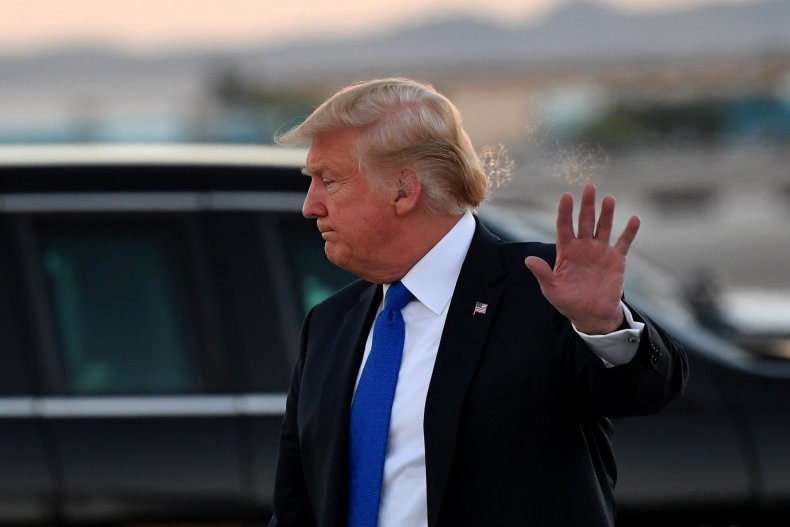 Those who are already in the U.S. would also be at risk of being denied a change in legal status if they have received or are deemed likely to receive public benefits in the future.
"Under longstanding federal law, those seeking to immigrate to the United States must show they can support themselves financially," DHS Secretary Kirstjen Nielsen said in a statement shared by the department.
"This proposed rule will implement a law passed by Congress intended to promote immigrant self-sufficiency and protect finite resources by ensuring that they are not likely to become burdens on American taxpayers," Nielsen said.
Immigration advocates have hit out at the proposed rule, however, with Marielena Hincapié, executive director of the National Immigration Law Centre calling the proposal "another cruel step" by the Trump administration in the wake of its child separation policy, which saw around 2,500 immigrant children separated from their parents at the U.S.-Mexico border.
"Building on the traumatic separation of families at the border, the Trump administration has taken another cruel step attacking immigrant families," Hincapié said in a Twitter statement, calling the proposal "radical and extreme."
"How you contribute to your community—and not what you look like or the contents of your wallet—should be what matters most. But that's not what matters most to Trump and the white nationalists who wrote this new proposed regulation," she said.
"This proposed rule does the opposite and makes clear that the Trump administration continues to prioritize money over family unity by ensuring that only the wealthiest can afford to build a future in this country," Hincapie said.
Related: Trump sparks outrage with plan to divert nearly $200 million from health programs to fund child detention
The American Civil Liberties Union has also hit out at the decision, branding it a "new attempt to kick and keep immigrants out of country and attack people with disabilities."
The proposed rule is expected to be officially published in the Federal Register over the coming weeks.
Once it is published, the public will have a 60-day period during which it will be able to comment on the proposal.