More than four months after the 2000 presidential race, Donald Trump's battle to challenge the election's outcome in court has come to an end.
The Supreme Court unanimously rejected taking up Trump's lawsuit against the Wisconsin Election Commission on Monday. The court did not provide a reason as to why it denied the former president's petition.
Trump was challenging thousands of absentee ballots filed in Wisconsin, a key 2020 battleground state that flipped for Democrat Joe Biden by more than 20,000 votes. Trump contended that the Wisconsin Elections Commission violated the U.S. Constitution by setting up mail-in voting rules that ignored state law. Trump filed the suit in late December, asking the justices to review the case before the congressional certification of results on January 6—a request denied by the high court.
Trump's legal team argued in a February court filing that the case was still relevant because Trump may run for president again in 2024 and the lawsuit raised issues that "could be critical in a subsequent presidential election."
The Wisconsin case was the last remaining appeal from the Trump team to challenge Biden's electoral victory. The ex-president and his Republican allies have lost dozens of election-related lawsuits filed in the wake of the November race.
Despite the losses in court and a declaration from the Justice Department that there was no widespread voter fraud or irregularities, Trump has continued to make baseless allegations that the presidential election was stolen since leaving office on January 20.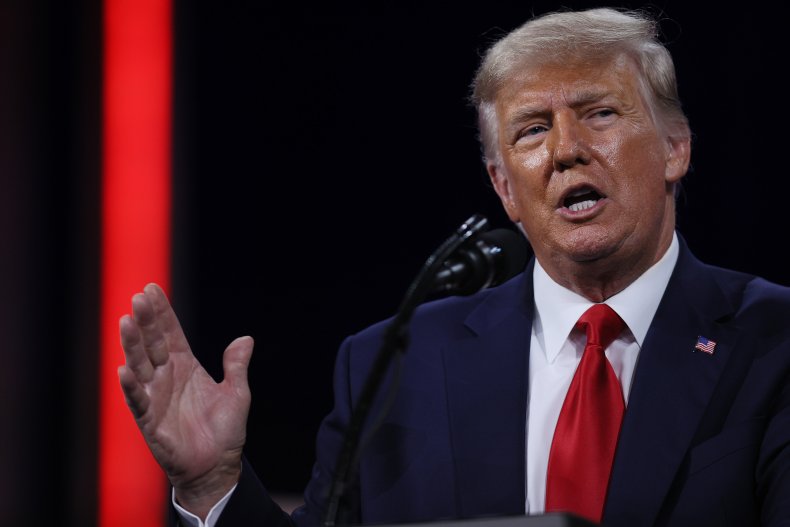 "This election was rigged, and the Supreme Court and other courts didn't want to do anything about it," Trump said at the Conservative Political Action Conference in Florida last month.
At one point during his address, the crowd loudly chanted, "You won, you won." Trump responded to the cheer with "We did."
Trump also teased a 2024 run, predicting that the GOP will "take back the House, we will the Senate, and then a Republican president will make a triumphant return to the White House. And I wonder who that will be."
On Monday, the Supreme Court also tossed out a lawsuit from pro-Trump attorney Lin Wood that aimed to stop Georgia's Senate runoff elections. The justices never acted on Wood's case, and Democrats won both of the races, which essentially gave the party narrow control of the upper chamber.
Newsweek reached out to Trump's office for comment on the Supreme Court's decision not to consider his suit against Wisconsin election officials but did not hear back before publication.