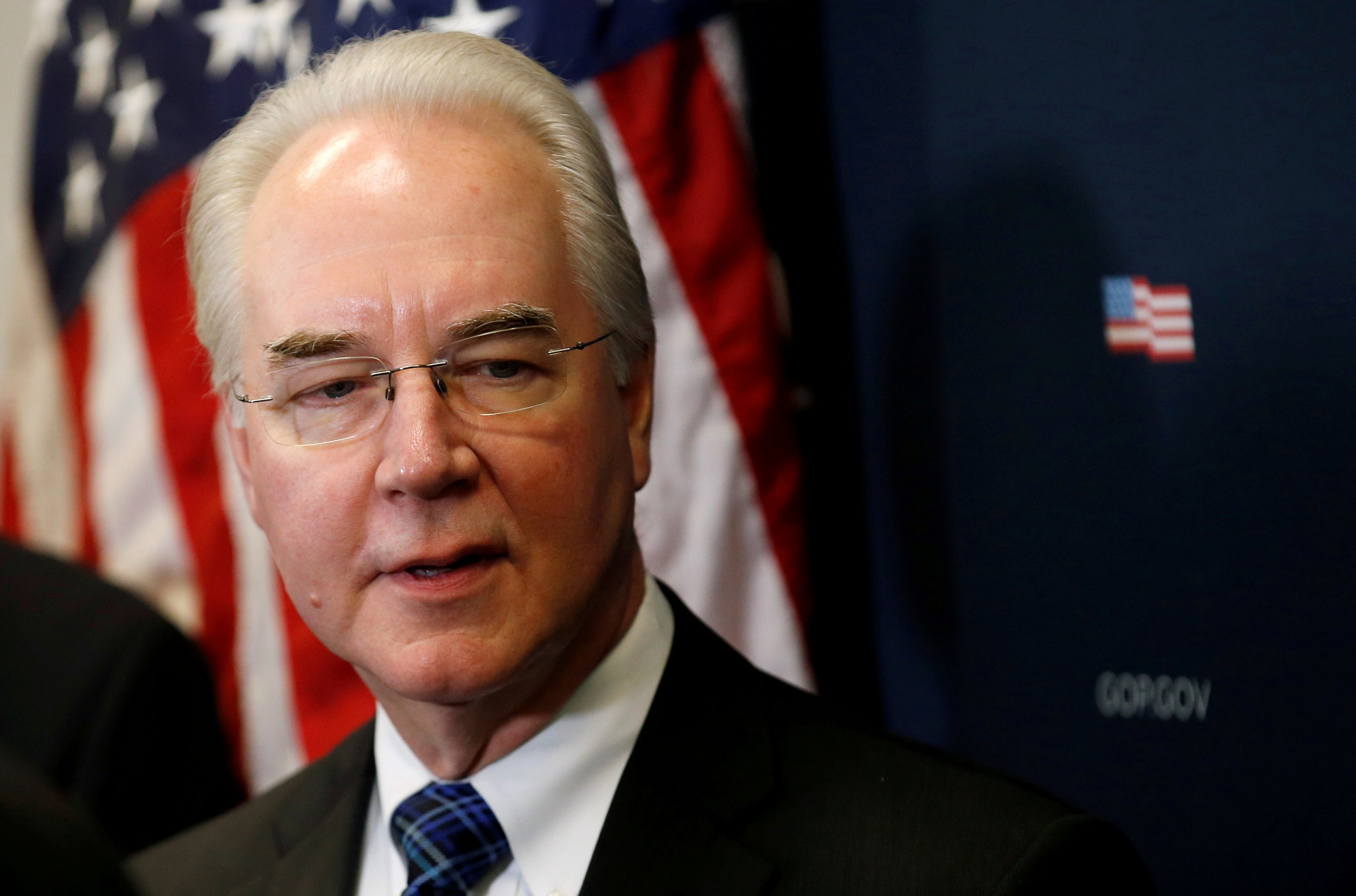 The Trump administration's ethics watchdog has issued a stark warning to agency chiefs that he is "deeply concerned" about the behavior of leading Trump officials.
"The public's trust is not guaranteed. We must earn that trust every day, because the loss of that trust is catastrophic," wrote David Apol, acting head of the Office of Government Ethics (OGE), in a memo addressed to agency heads October 5. The New York Times obtained the memo and published it Tuesday.
"I am deeply concerned that the actions of some in Government leadership have harmed perceptions about the importance of ethics and what conduct is, and is not, permissible," Apol writes in the memo.
President Donald Trump appointed Apol to head the office in July after its former chief Walter Shaub resigned, citing the need for "improvements to the existing ethics program" after working with the administration.
Although Apol's memo doesn't name what sparked his concerns, it followed the resignation of Trump's Secretary of Health and Human Services Secretary Tom Price just a few days earlier on September 29. Revelations by Politico showed Price cost the government $500,000 for use of private charter and military jets when he could have flown on commercial airlines for a fraction of the price.
Members of the executive branch are only allowed that kind of travel when "no scheduled commercial airline service is reasonably available" or the cost is less than a commercial flight, according to the Federal Travel Regulation (FTR).
Read more: Trump's billionaire cabinet members DeVos and Ross fly private jets while Ben Carson flies commercial
There are now as many as five inspectors general investigations across various departments probing the use of private charter and military jets by Trump cabinet and agency heads.
The flights of Energy Secretary Rick Perry, Treasury Secretary Steve Mnuchin, Secretary of the Interior Ryan Zinke, counselor to the president Kellyanne Conway, and Scott Pruitt, head of the Environmental Protection Agency (EPA) are each being scrutinized. Their travel costs range from $12,000 to $800,000.
The rules around flights are not administered by the ethics watchdog and it has no power to punish officials. But it does have a platform to raise concerns.
Apol's memo includes a list of "suggested actions" for Trump administration officials. Top of that list is a call for them to "demonstrate personal ethical behavior by modeling a "Should I do it?" mentality (versus a "Can I do it?" mentality)." It also urges them to "get to know your ethics program, and ensure that it is staffed by qualified personnel and has sufficient resources."
Yet Shaub, who formerly headed the ethics office, believes the memo will have little impact. "Tone from the top matters," he wrote on Twitter Tuesday. "Call me back when the president stops using tax dollars to promote his businesses with weekly golf outings and the vice president has gone a while without spending a quarter million dollars on a choreographed political stunt at a football game," Shaub told CNN.
Rather than effecting any real change, he said, Apol's memo "hit all of the administration's talking points."
Ethics issues in the Trump administration are par for the course, Shaub pointed out, citing the release Tuesday of a U.S. Government Accountability Office (GAO) report about Trump's transition team.
The investigation showed the Trump transition "ignored ethics officials and refused to cooperate with GAO," wrote several Democratic Senators and members of the House Committee on Oversight and Government Reform in a statement Tuesday. They point out the transition team "did not ask OGE to provide assistance to President-elect Trump on how to resolve his conflicts of interest."
"Overall, the GAO findings show a lack of attention to ethics and that precedents from previous Administrations were frequently broken," they said, "with little recourse from Congress."