Trump's Ex-Campaign Manager Corey Lewandowski: You Have to Respect White Supremacists
President Donald Trump's former campaign manager Corey Lewandowski has suggested "you have to respect" white supremacist activists, one year after the violent Unite the Right rally in Charlottesville, Virginia.
Speaking Sunday in an interview with comedian Sacha Baron Cohen for his new show, Who Is America? Lewandowski made controversial comments to Baron Cohen's far-right conspiracy theorist character, Billy Wayne Ruddick Jr.
In character, Baron Cohen asked Lewandowski, "Why should the president pick a side between anti-fascists and fascists; he's the president of all people?"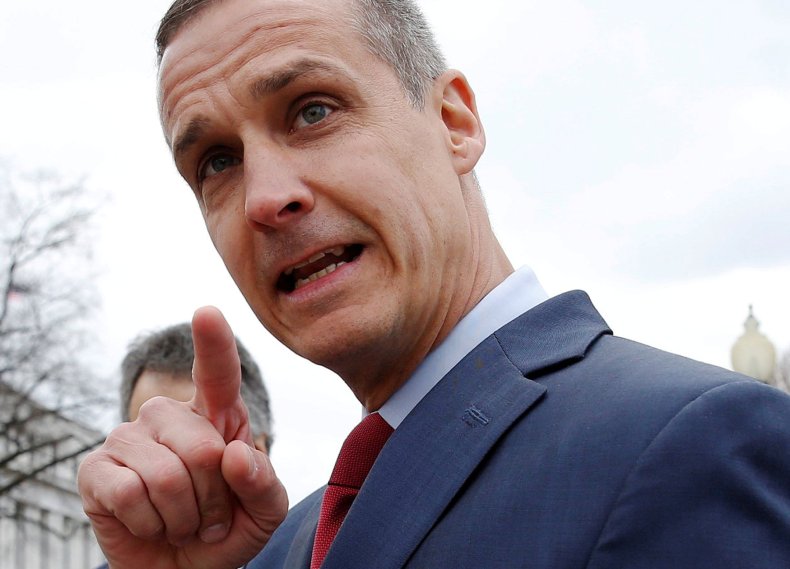 Lewandowski, who was fired from Trump's campaign in June 2016, responded: "There is a place and a time to disagree with people everywhere, OK. You don't have to agree with people. You have to respect them, you can't be attacking them," he added, in comments that appeared to echo Trump's much-criticized statement in the wake of the violence in Charlottesville.
"You can't be attacking honest, fascist people that just want to express their right to start a genocide. That is their right," Baron Cohen's character said.
Following the rally in Charlottesville last August, in which counterprotester Heather Heyer was killed when a car plowed into the group she was demonstrating with, the president said there was blame on both sides, in a statement that immediately prompted a backlash.
"We condemn in the strongest possible terms this egregious display of hatred, bigotry and violence, on many sides. On many sides. It's been going on for a long time in our country. Not Donald Trump, not Barack Obama. This has been going on for a long, long time," Trump said following the 2017 rally.
However, after his comment was widely panned, the White House insisted the president had meant to include white supremacists in his remark.
"The president said very strongly in his statement yesterday that he condemns all forms of violence, bigotry and hatred, and of course that includes white supremacists, KKK, neo-Nazi and all extremist groups. He called for national unity and bringing all Americans together," a White House spokesman said at the time.