Trump's Fear Of Sharks Inspires Spike In Donations To Conservation Charities Working To Protect Them
President Donald Trump's well-advertised contempt for sharks seems to have inspired a wave of interest in protecting the fish, with shark conservation charities seeking a spike in donations.
The U.S. leader has expressed his disdain for the ocean predators in the past, and recently, it was reported that the President said he would never give money to shark charities, saying he hopes "all sharks die."
It seems the president's fears over the fish won't be taking much of a bite out of conservation efforts any time soon, with a number of shark conservation charities telling financial information website MarketWatch they have seen a noticeable spike in donations, with many citing the President as their reason for giving.
Charities including Atlantic White Shark Conservancy and the Sea Shepherd Conservation Society said they have noticed a rise in donations, with one donor simply writing "Because Trump" as their reason for giving.
"We have been receiving donations in Trump's name since the story was published," Cynthia Wilgren chief executive officer and co-founder of Atlantic White Shark Conservancy told MarketWatch.
Read more: President Trump hates sharks and now someone adopted a wild great white in his name
"It can certainly be a challenge to raise money for a species that most people fear," she said, adding that most of the recent donations had come from first-time donors.
As Newsweek reported earlier this week, someone also adopted a 13-foot female white shark named Lola over the weekend, in Trump's name.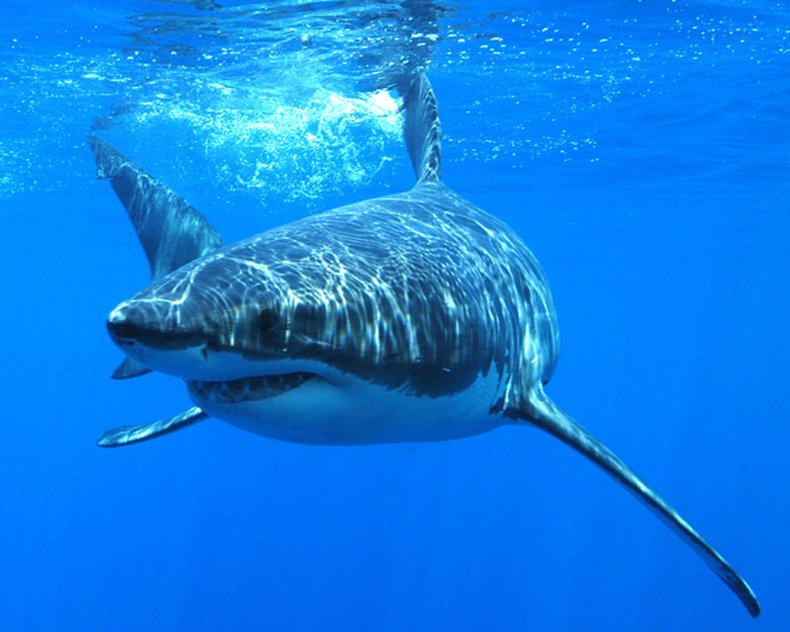 The kindness has spread across the Atlantic, with British shark conservation groups like Shark Trust in Plymouth seeing a rise in donations.
U.K.-based charity Shark Trust told Newsweek it has also seen an increase in donations.
"Public figures who attract media attention are in positions of great influence for good or bad," Shark Trust spokesperson Ali Hood told Newsweek.
"In this instance, negative comments have driven a groundswell of public support for shark conservation with the Shark Trust receiving a number of donations, memberships and shark adoptions in direct response to Trump's comments," she added.
She said some of the donations were accompanied by "passionate messages expressing the supporters's views."
The spike in interest in protecting the sea creatures comes after adult film actress Stormy Daniels, who claims to have had an affair with the president, said Trump forced her to watch Shark Week on the Discovery Channel with him and was "terrified" of the predators.
Read more: Trump is 'terrified' of sharks and hopes they all 'die,' Stormy Daniels claims
In an interview with In Touch magazine, Daniels said that during her alleged affair with Trump in 2006, she joined him at his Beverly Hills Hotel in Los Angeles, where he was "watching Shark Week and he was watching a special about the U.S.S. something and it sank and it was like the worst shark attack in history."
"He is obsessed with sharks. Terrified of sharks," Daniels added. She said Trump was both "riveted" and "obsessed" with the show, despite his fear of sharks.
"He was like, 'I donate to all these charities and I would never donate to any charity that helps sharks. I hope all the sharks die.' He was like, riveted. He was, like, obsessed. It's so strange I know."
Trump had also previously taken to Twitter to express his disdain for the ocean predators.
"Sorry folks, I'm just not a fan of sharks—and don't worry, they will be around long after we are gone," he tweeted in July 2013.
"Sharks are last on my—other than perhaps the losers and haters of the world!" he added later.