Trump's Former Aide Suggests People Should 'Pray More' Rather Than Criticize President After Pittsburgh Attack
A former White House aide has been criticized for suggesting that people should "pray more" in the wake of the Pittsburgh synagogue attack, which killed 11 people.
Speaking on a CNN panel, Marc Short, former White House director of legislative affairs, also said that media platforms should "lower the rhetoric" in "ways which we can be more respectful to each other."
Trump was slammed for his immediate response to the massacre, in particular, for his assertion that if the synagogue had been better protected, "the results would have been different."
It has also been reported that the president's daughter Ivanka and son-in-law Jared Kushner, who are Jewish, had to "persuade" him to denounce anti-Semitism in the wake of the attack.
Trump has also claimed that the "Fake News" media are responsible for the "division and hatred" in the U.S., just days after explosive devices were sent to the offices of CNN and a number of public figures, including former President Barack Obama and former Secretary of State Hillary Clinton.
When asked by host Jake Tapper to respond to criticism that Trump is "playing with fire" with the rhetoric he has used over the past few years and continued since he became president, Short replied: "I don't think that the president has encouraged pipe bombs or any of the violence that has occurred.
"I do think that all of us could be doing a better job, from the president to those who commentate, to frankly the news organizations, to help lower the rhetoric in this country in ways which we can be more respectful to each other," he said.
Quoting scripture from the Bible, Short added: "Often as a country we put our faith in our elected leaders. The one who can help to heal our land is the one who said, 'if my people will humble themselves and face me and pray to me, I will heal their land'. That's what the nation needs to do be doing, more praying, as opposed to getting involved in political pointing fingers."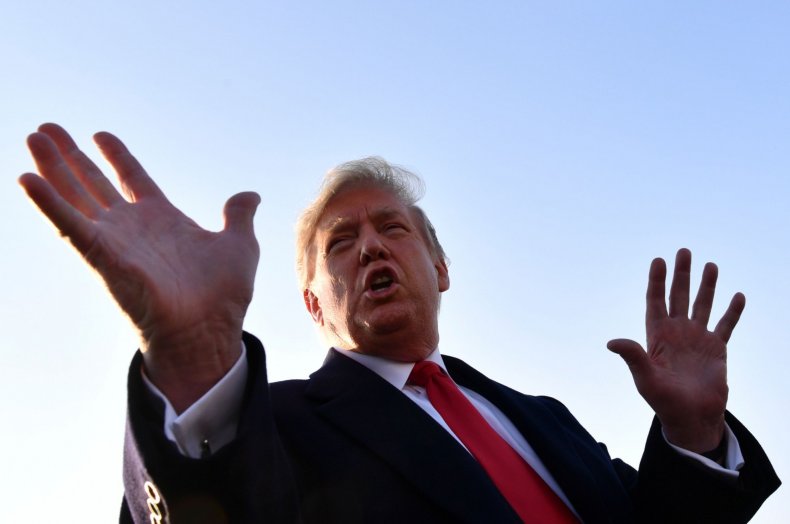 "I'm sorry, isn't praying what the people in the synagogue were doing when they were gunned down?" responded rabbi and Daily Beast columnist Jay Michaelson.
Short's comments were also condemned by others appearing on the panel. "To tell people to just pray because we have a man in the White House who can't find it within himself to do the decent thing and tone this down—that's really disrespectful," said Joan Walsh, national affairs correspondent for The Nation.
"Everybody should pray, and I pray for our leaders—definitely Donald Trump," added Ted Cruz's former communications director Amanda Carpenter. "But for things to change, he must dramatically change course going forward.
"Until he lets these movements know that their presence and their support is not welcome, they will continue to feel emboldened. They will continue to take his words and give it purpose in their own life," Carpenter added.
"This is why people are driven to do these things and commit these acts of terrorism."