Trump's Immigration Policies Are Making the Coronavirus Pandemic Worse | Opinion
President Donald Trump tweeted on Monday night that his administration would be suspending all immigration to the United States to fight the COVID-19 pandemic. Since then, the administration has filled in the details, blocking all green cards for 60 days while still permitting temporary workers.
But scapegoating immigrants won't protect Americans from COVID-19. In fact, the Trump administration's ant-immigration policies are making the coronavirus crisis worse.
Since 2012, I have researched immigrants' health care access. My conversations with immigrants, health care providers and local advocates reveal that a preoccupation with border security makes us sicker—and may explain why we are grappling with the highest number of COVID-19 cases and deaths in the world.
Time and time again, my research shows that immigrants still struggle to obtain health care even in Boston, a progressive epicenter of health reform. Why? The increased enforcement of federal immigration law disproportionately targeting brown and black communities generates immense fear, which inevitably discourages immigrants from seeking care. That fear escalated under the Trump administration before COVID-19.
I am reminded of a Salvadoran immigrant with diabetes who stopped attending medical appointments in late 2019. "I don't want to leave my house [because] they took my son," she told me. "ICE took him."
My research identifies three ways that Trump's immigration policies are worsening the pandemic. First, hyper-enforcement may result in more unnecessary COVID-19 deaths. Immigrant communities fear deportation even when they need life-saving care. Immigration and Customs Enforcement detentions and immigration court dates continued after "stay-at-home" advisories were issued across the country. By the time the administration scaled back immigration arrests, damage had already been done. In early April, 61 immigrants in ICE custody tested positive for COVID-19. Transmission in inhumane detention centers and prisons escalated without access to regular handwashing and social distancing measures. And for Deferred Action for Childhood Arrivals recipients working in health care and other essential jobs, the threat of deportation looms as they await the Supreme Court's decision.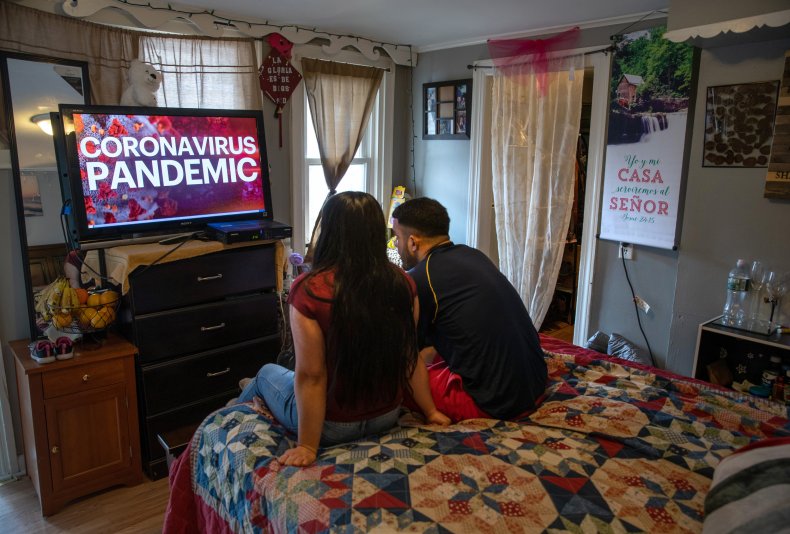 Beyond enforcement, the administration's public charge rule change is also casting a shadow. Under federal law, immigration officials may deny noncitizens visas or green cards if they are likely to become public charges—that is, dependent on government benefits. Targeting lower-income immigrants, the Trump administration redefined "public charge" last year, allowing immigration officials to use income and other factors to determine future likelihood of using government benefits.
The rule change went into effect on February 24,as news of the pandemic spread, making eligible immigrants already here wary of using benefits. The administration has stated that immigrants' use of public benefits will not count as public charge during the pandemic. But many immigrants remain afraid. Fears of accessing health care, food and other benefits among eligible immigrants may also increase poverty and food insecurity, which are associated with COVID-19 complications.
Public charge was mentioned in many of my interviews, but this account from a medical interpreter says it all: "Whenever we offer [patients] resources, they're afraid [immigration is] gonna track them."
Lastly, though aimed primarily at immigrants, Trump's immigration policies have spillover effects. Immigrants' fears of leaving their homes to get tested and treated for COVID-19 not only affects them, but also our larger national community. Fourteen percent of our population is foreign-born. In the country's largest states—some also COVID-19 hot spots—immigrants comprise at least 20 percent of the population. An estimated 16 million people live in mixed-status families, where the health and health care decisions of citizen relatives are also affected.
An immigration advocate spoke passionately about immigrants' centrality to public health: "Because of this climate, people don't feel safe taking their kids for vaccination. And then having those kids go to public schools places all kids at risk. We need to be very clear about making immigrants feel safe, bringing kids and accessing medical services. Because if we have any type of dip in that, it can have a ripple effect on broader public health."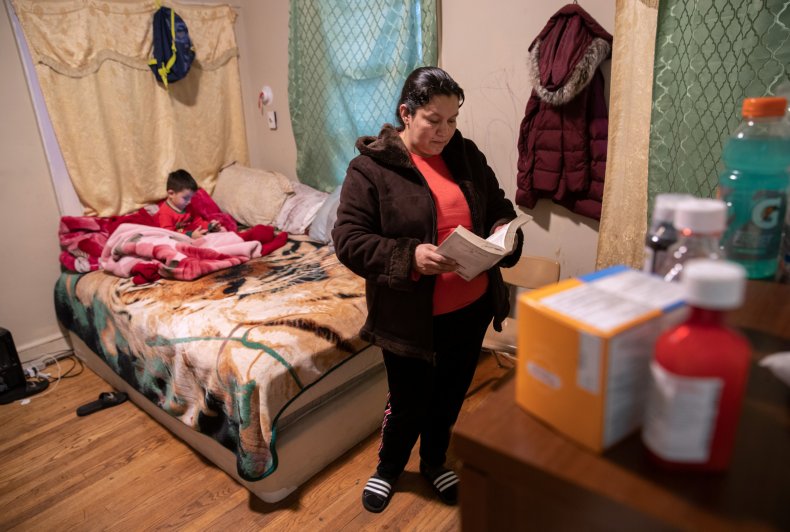 These policies are bad enough, but now, Congress has excluded many immigrants from the CARES Act, the federal COVID-19 relief bill, despite the fact that undocumented immigrants alone pay well over $27 billion annually in local, state and federal taxes. For many, survival and recovery are hard to imagine. Immigrants work in jobs that are vital to the economy. Their inability to get through the coronavirus crisis will affect the nation, making their fate our fate.
Rather than invoking policies and rhetoric that promote fear, legislators must implement policies that extend social protections to immigrants already here and make immigrants feel safe getting testing and treatment. Trump has it wrong about immigration and COVID-19. Getting immigrants the care they need is the best way to flatten the curve, improve our public health and get on the road to economic recovery.
Tiffany D. Joseph, Ph.D., is an associate professor of sociology at Northeastern University.
The views expressed in this article are the writer's own.