Trump's Jerusalem Decision Slammed as 'Deplorable and Unacceptable' by Palestinian Authority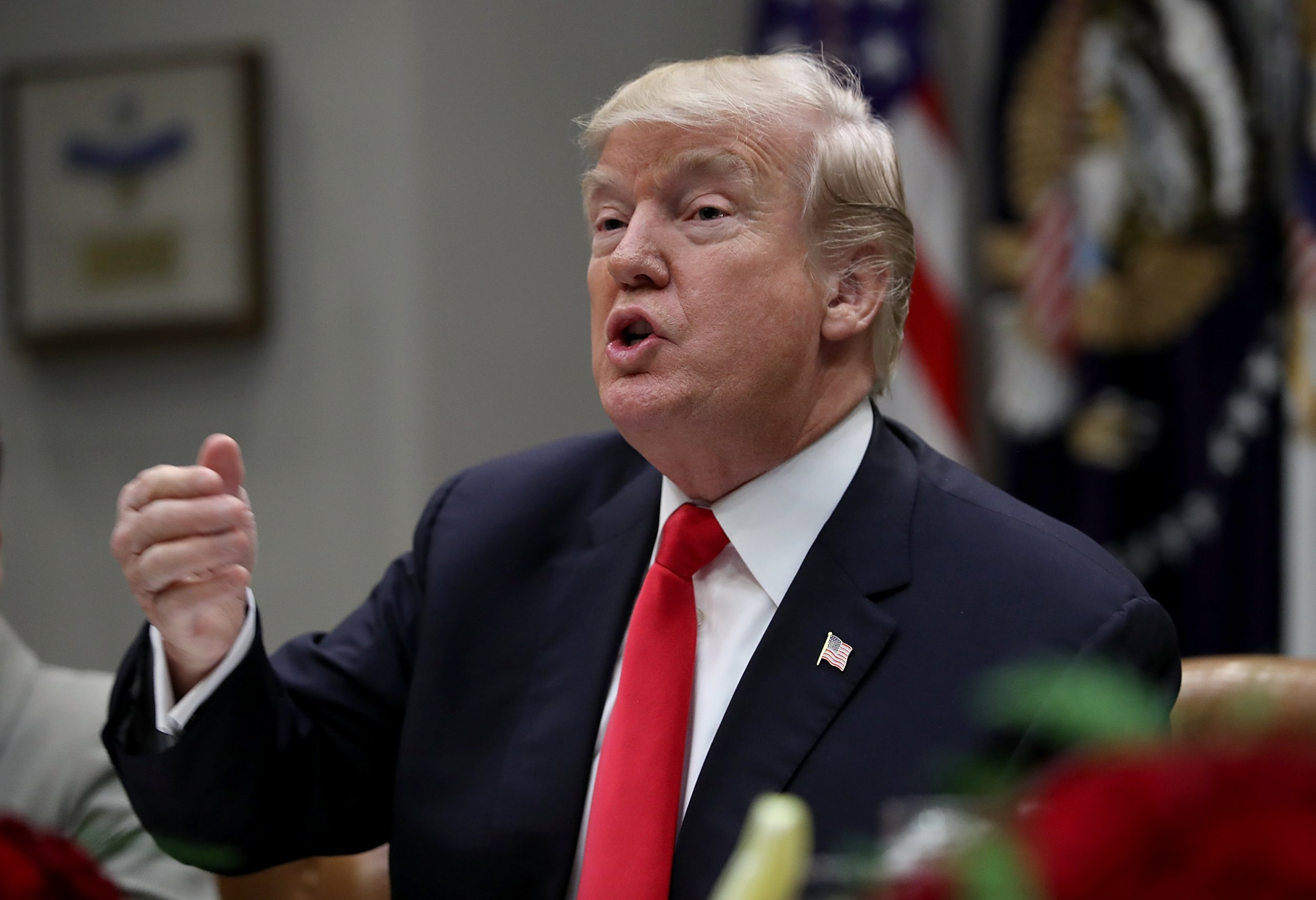 President Donald Trump's decision to recognize Jerusalem as the capital city of Israel and beginning the process of relocating the U.S. embassy there has prompted the Palestinian Authority to accuse America of withdrawing from its role in the peace process.
Trump spoke about the controversial move on Wednesday, prompting an immediate backlash from Palestinian leaders and pro-Palestinian groups, with the leader of the Palestinian Authority, Mahmoud Abbas, reportedly ordering his team in Washington, D.C., to leave the U.S. following the announcement.
Abbas condemned the decision by Trump, saying it signaled that the U.S. would no longer be considered a peace broker, and stating Trump's "deplorable and unacceptable measures deliberately undermine all peace efforts," the BBC reported.
Trump pledged during his election campaign to relocate the diplomatic building to Jerusalem, and will become the first U.S. president to recognize the city as Israel's capital since the country was founded in 1948.
And on Wednesday, in a speech on his decision, the president said of his campaign promise: "Today, I am delivering."
He explained the move was "nothing more or less than a recognition of reality," adding: "It is also the right thing to do."
"Jerusalem is not just the heart of three great religions, but it is now also the heart of one of the most successful democracies in the world," Trump said. "Over the past seven decades, the Israeli people have built a country where Jews, Muslims, Christians and people of all faiths are free to live and worship according to their conscience and beliefs."
He added that the U.S. would "support a two-state solution if agreed to by both sides."
But his decision to recognize Jerusalem as Israel's capital is likely to be viewed by many as marking an end to the peace process that has been dormant since 2014.
"It means the death knell of any peace process," Hanan Ashrawi, an executive committee member of the Palestine Liberation Organization, told CNN on Wednesday.
"[Trump] has disqualified the U.S. sadly from any and all peacemaking, and at the same time he has given all extremists and nuts all over the world who are ready to commit acts of violence a perfect excuse."
The holy city is considered by both Palestinians and Israelis to be their capital city. And, despite the 1995 Jerusalem Embassy Act stating the U.S. must move its embassy to Jerusalem, previous U.S. presidents have signed a waiver that keeps the embassy in Tel Aviv rather than tackling the backlash that would come with a move.
The eventual relocation of the U.S. embassy to Jerusalem is expected to take years, but Trump said the process to do so would begin straight away.