Trump's Jerusalem Embassy Move 'Did a Great Service for Peace,' Israeli Prime Minister Says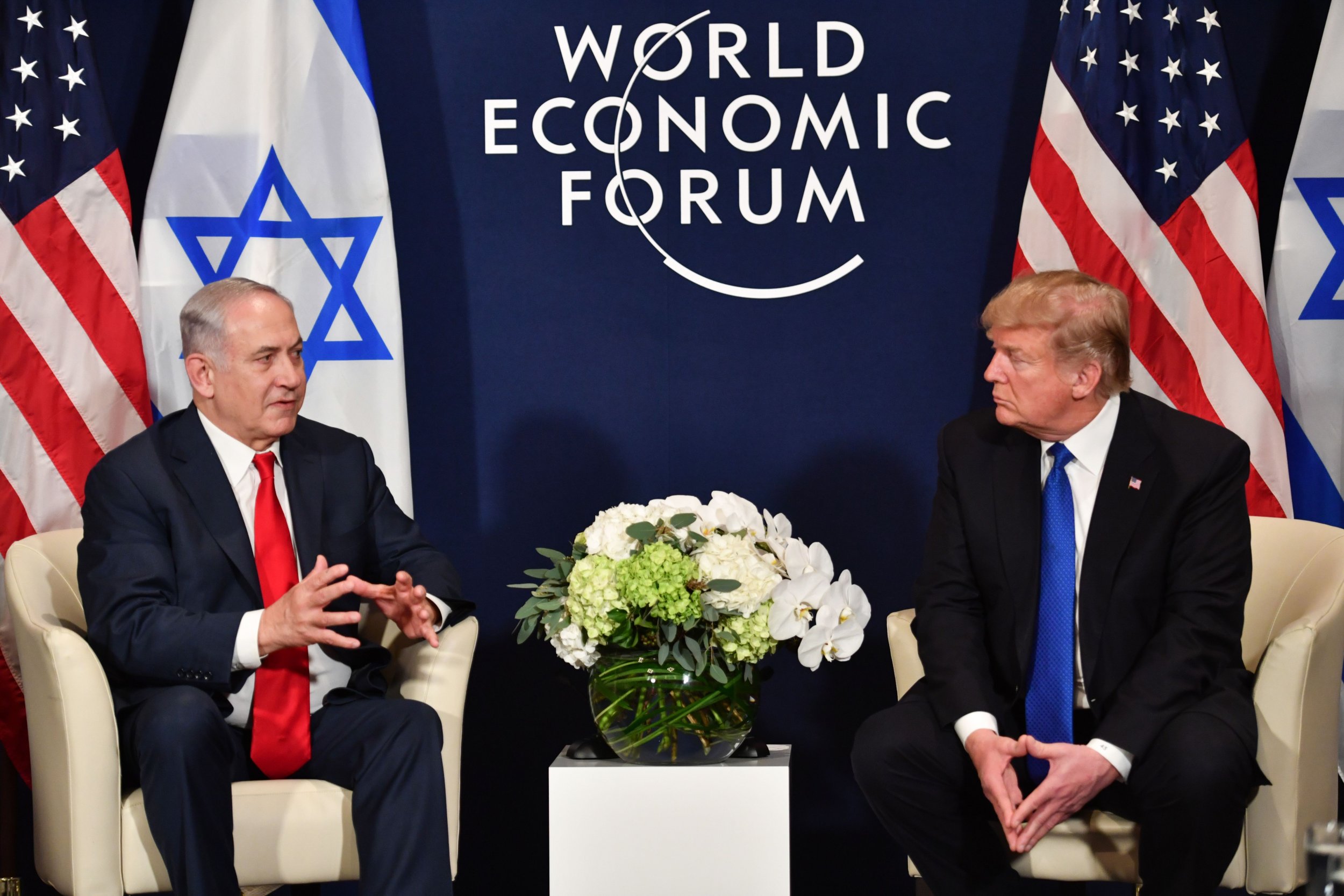 President Donald Trump's decision to relocate the U.S. Embassy in Israel from Tel Aviv to Jerusalem did a "great service for peace," Israeli Prime Minister Benjamin Netanyahu said in an interview on Sunday.
Netanyahu praised Trump in an interview with CNN's Fareed Zakaria, saying the U.S. president "made history by recognizing history," and noting that the seat of Israeli government was located in Jerusalem. The recent announcement by Trump to move the embassy was met with backlash from Palestinian leadership, with Palestinian President Mahmoud Abbas calling Trump's plan "the slap of the century."
"He did a great service for peace, because peace can only be based on truth, on reality. And denying the simple fact that Israel's capital is Jerusalem is—pushes peace backward by creating an illusion, a fantasy. You can't build peace on fantasy," Netanyahu said of Trump, according to The Hill.
Trump officially recognized Jerusalem as the capital of Israel and announced his intention to move the U.S. Embassy on December 6, 2017. During the World Economic Forum last week, Trump said in a meeting with Netanyahu that a small version of the embassy would be opened sometime next year.
"I want to say that this is a historic decision that will be forever etched in the hearts of our people for generations to come. People say that this pushes peace backward. I say it pushes peace forward, because it recognizes history, it recognizes the present reality," Netanyahu said.
Trump threatened to slash monetary aid to Palestine after the Thursday bilateral meeting, saying, "That money is not going to them unless they sit down and negotiate peace." On Friday, Palestinian Ambassador to the United States Husam Zomlot described the move as a stab in the back to Palestine.
Vice President Mike Pence did not meet with Palestinians during his recent trip to the Middle East, but said in a speech to the Knesset session last week that the United States was committed to "lasting peace between Israel and the Palestinians." Pence said during the same speech that the new embassy would open in Jerusalem before the end of 2019.