Trump Stabbed Us in the Back, Says Palestinian Ambassador Over Jerusalem Decision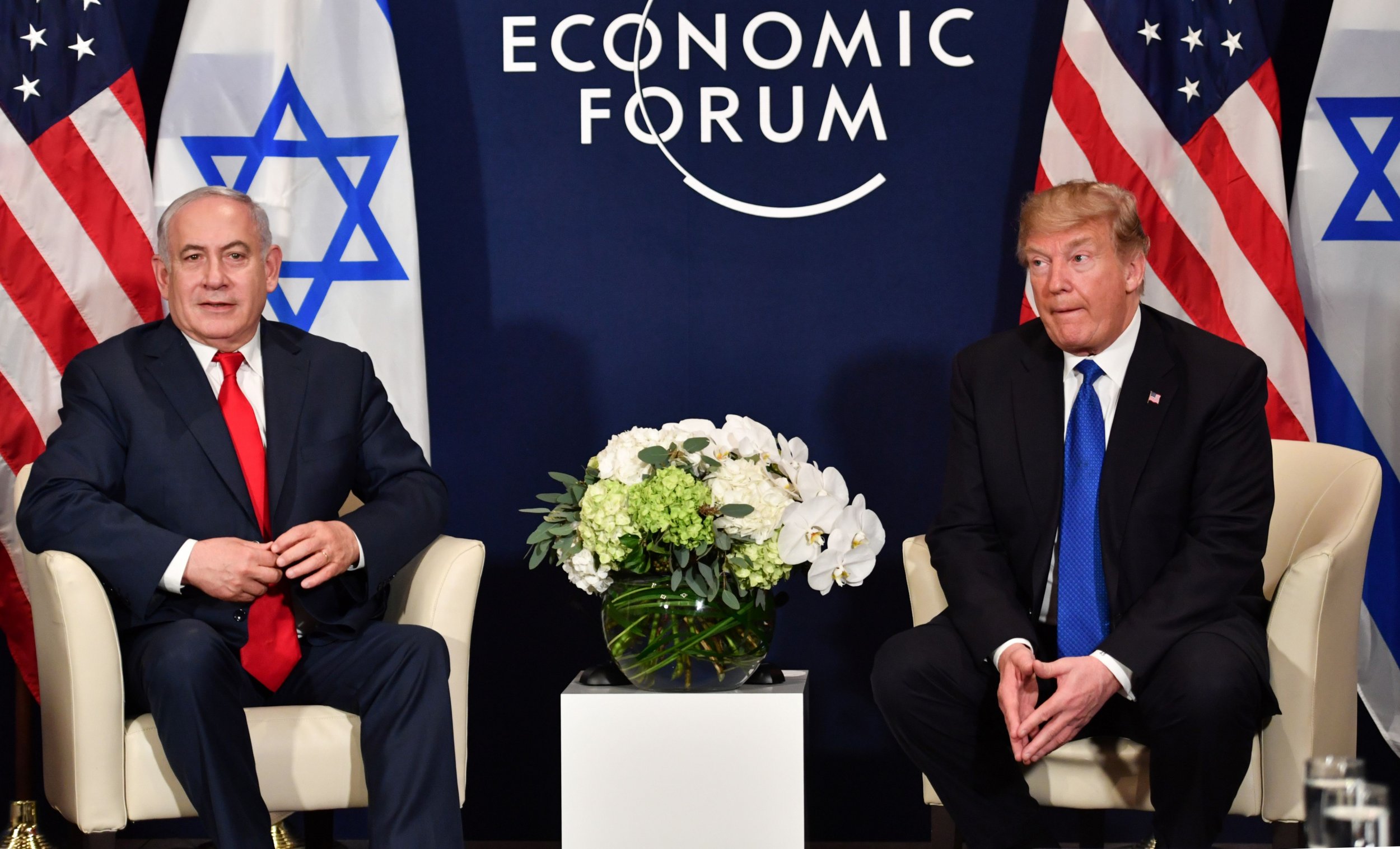 The Palestinian ambassador to the United States has hit out at President Donald Trump over the U.S.'s decision to recognize Jerusalem as the Israeli capital, describing the move as a stab in the back.
Trump's December announcement, which broke with decades of U.S. foreign policy, set the wheels in motion to move the United States Embassy in Israel to Jerusalem.
Related: Israel Questioned If Ahed Tamimi Family Were "Light-skinned Actors" in Secret Probe
Speaking at the Washington-based Middle East Institute, Husam Zomlot focused on remarks made by the president on Thursday at the World Economic Forum in Davos, Switzerland, where he said the U.S. had taken Jerusalem off the negotiating table.
"You didn't take Jerusalem off the table—you took away the whole table. No Palestinian will sit at it," Zomlot said, according to Haaretz.
He explained the Palestinian leadership had initially seen Trump's election as an opportunity for peace in the Middle East, despite the president's campaign promises to move the U.S. Embassy to Jerusalem.
"All our statements toward the administration until December 6th were positive. Despite all our concerns, we saw this administration as an opportunity," Zomlot said.
The decision on Jerusalem was, however, "the goodbye kiss" to the peace process, the ambassador said, describing Trump's White House speech on the matter as an act of "backstabbing."
Since the Trump administration's repositioning on Jerusalem, the Palestinian leadership has said it no longer believes the United States can act as a fair arbiter to mediate peace. Palestinian President Mahmoud Abbas refused to meet with Vice President Mike Pence earlier this week as Pence visited the Holy Land.
At the Davos economic summit, Trump criticized what he characterized as disrespect from the Palestinian leadership that flew in the face of U.S. contributions to the United Nations Relief and Works Agency (UNRWA).
"They disrespected us a week ago by not allowing our great vice president to see them, and we give them hundreds of millions of dollars in aid and support, tremendous numbers, numbers that nobody understands," Trump said.