Israel Questioned if Ahed Tamimi Family Were 'Light-Skinned Actors' in Secret Probe
The family of Ahed Tamimi, who has become an icon of Palestinian resistance following her December arrest, was investigated two years ago by Israeli security services, who suspected them of being a group of "light-skinned" actors.
Tamimi, 16, was arrested with her mother and cousin last month after she was filmed slapping Israeli soldiers in her West Bank home village of Nebi Saleh. Tamimi and her mother, who filmed the incident, as well as her cousin, were charged with assault.
Related: Mossad: Israel spies have eyes and ears in Iran and would like to see revolution
As Tamimi awaits trial her cause has taken on an international dimension with human right groups and pro-Palestinian activists calling for her release. At the same time, the video outraged many Israelis who have accused Tamimi and her family of courting the media.
Two years ago the Israeli state had suspicions the Palestinian family might be an entirely manufactured propaganda tool, questioning if they were related at all or rather a group of light skinned actors, Haaretz reported.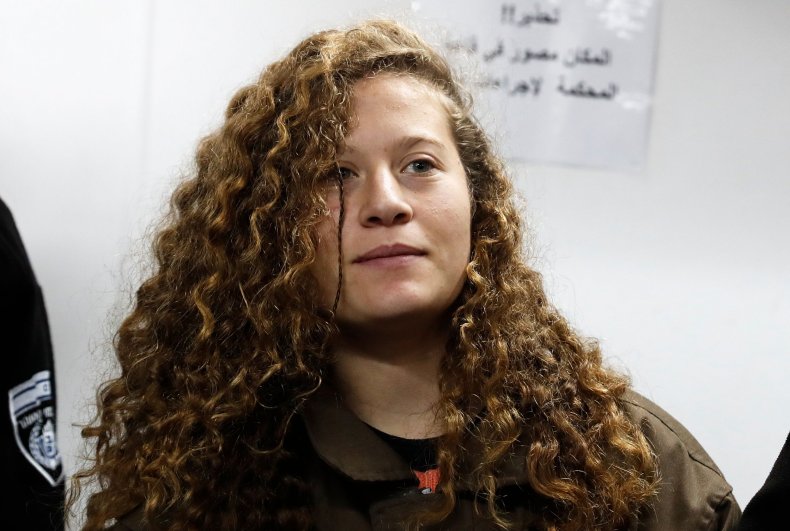 Michael Oren, an Israeli deputy minister and former ambassador to the United States, said Tuesday that the Knesset subcommittee he headed two years ago had questioned whether the family was "not genuine, and was specially put together for propaganda" purposes.
The Knesset Foreign Affairs and Defense Committee heard from a number of organizations including the Shin Bet security service and the National Security Council but came to no definitive conclusions. It specifically examined whether "members of the family were chosen for their appearance," most notably their blond hair, blue eyes and light skin.
Oren and his staff nicknamed the family "the Brady Bunch" because "that wasn't a real family; they were actors."
Ultimately the panel found that the Tamimi family was "an expanded, augmented, family, with 'annexed' members" but was unable to reach a final conclusion as to whether all members were related.
Ahed Tamimi's trial continues. She was indicted on 12 charges including assault and incitement for uploading the video on social media. Her next hearing is on January 31.