Trump's Mass Deportation of Salvadorans Should Force Congress to Take Action, Says Elizabeth Warren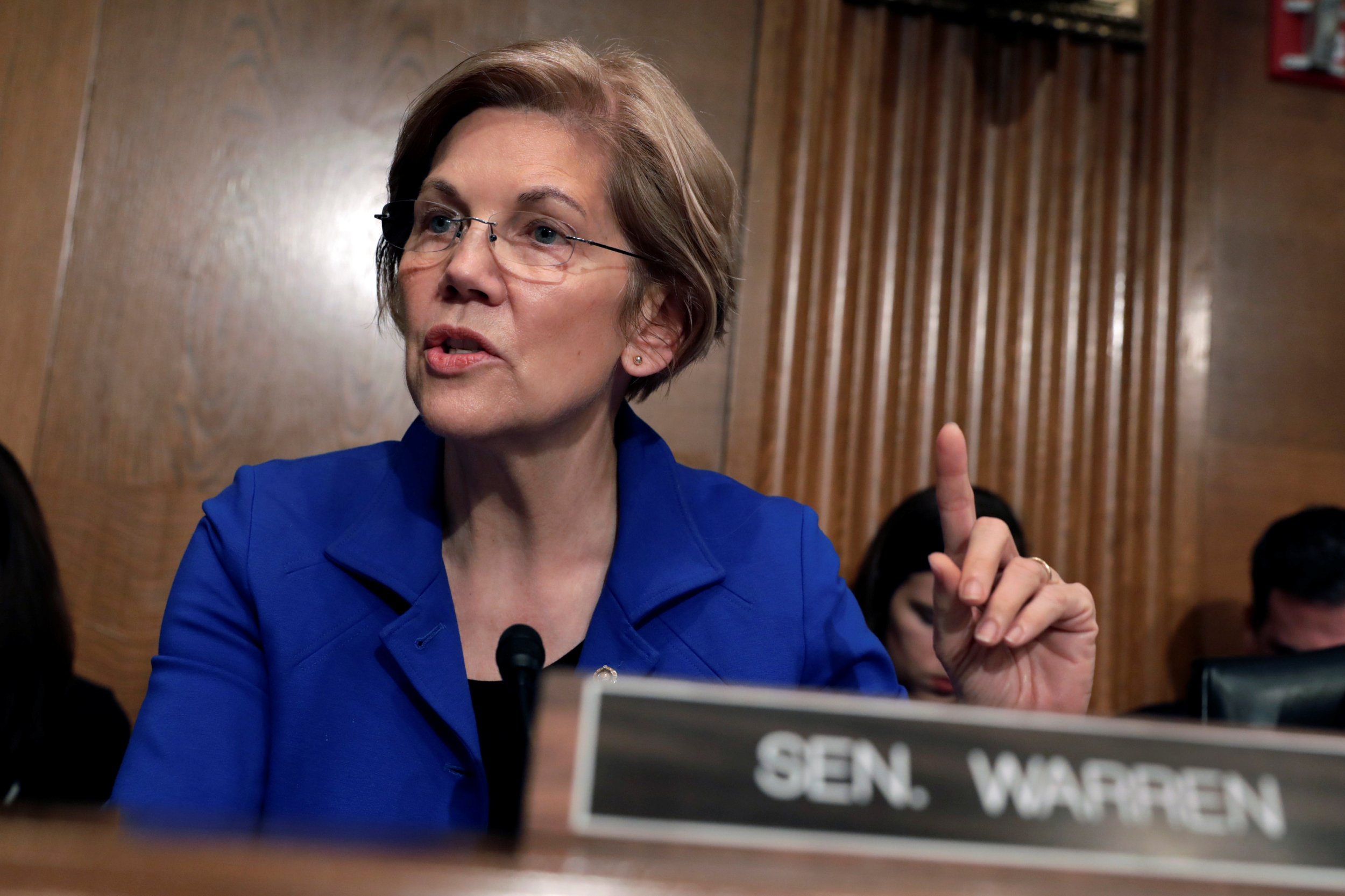 Updated | Senator Elizabeth Warren is calling on Congress to shield hundreds of thousands of immigrants from El Salvador who fled to the U.S. legally in the wake of a 2001 earthquake after the Trump administration said Monday it will end their protected status.
"First, the Trump Admin ended Temporary Protected Status [TPS] for 2,500 Nicaraguans. Then, nearly 60,000 Haitians. Today, @realdonaldtrump crossed another item off his anti-immigrant agenda by terminating TPS for 200,000 Salvadorans," Warren tweeted Monday.
"Congress should act now to pass the SECURE Act and provide qualified TPS recipients with access to legal permanent residency," Warren, a senator from Massachusetts, wrote following Secretary of Homeland Security Kirstjen Nielsen's announcement that the Salvadorans (many of whom have lived in the U.S. for more than 15 years) will lose their special status on September 9, 2019.
"Many Salvadorans, Haitians & Nicaraguans have lived, worked and paid taxes in the US for decades. This is their home. We must #SaveTPS," Warren added, referencing provisions in a bill she is backing.
On Monday Nielsen said deportations will be delayed so El Salvador can "prepare for the return and reintegration of its citizens" and so hundreds of thousands of people under threat of being deported can "arrange for their departure or to seek an alternative lawful immigration status in the United States."
Read more: Families brace for separation after the Trump administration's decision to deport refugees
Nielsen said the conditions caused by the earthquake "no longer exist" after reconstruction efforts and that Congress could create legislation that would offer the Salvadoran immigrants legal status. The delay, she said, would allow politicians to do just that.
Under the Safe Environment From Countries Under Repression and in Emergency Act (SECURE Act), sponsored by Warren and several other Senate Democrats last November, those with protected TPS status and their families would be able to gain permanent resident status and a path to citizenship.
The Democrats' SECURE Act shouldn't be confused with another, introduced by Republican Chuck Grassley near the end of last year, called the Security, Enforcement, and Compassion United in Reform Efforts Act, also known as the SECURE Act, which offers an immigration enforcement crackdown.
"We stand with you and we will do all we can in Congress to #SaveTPS," said Representative Pramila Jayapal in a statement Monday about the planned mass deportation. She pointed out that immigrants who have been members of American society for years would be forced back to a nation that in 2016 was "named the world's most violent country."
The deportations would contribute to a combined $31 billion hit to the American economy if TPS holders are removed from the U.S. en masse, wrote Representative Zoe Lofgren (D-Calif.), who is the ranking member on the Immigration and Border Security Subcommittee in the House, in a statement.
"This will not just affect Salvadorans, but also their U.S. citizen spouses and children, the American employers and employees who depend on them," Lofgren tweeted.
Around 437,000 immigrants from countries like El Salvador, Nicaragua, Haiti and Honduras who are under TPS protection for various reasons—including violence and environmental disasters—are in limbo after the Trump administration has moved to remove them in recent months, pointed out the human rights group Oxfam in a post Monday.
"It doesn't make America safer. It doesn't make America stronger," Warren said Monday, calling the Trump administration's moves for mass deportations "fundamentally wrong."
"It takes away people who work hard," she said, "and it takes away the message to the world that we are a beacon of liberty and that we stand for those who need a place of safety."
Correction: An earlier version of this story misspelled Pramila Jayapal's last name.