Trump's Mehmet Oz Endorsement Criticized by Conservatives: 'Romney 2.0'
Conservatives lashed out at former President Donald Trump on social media after he endorsed Mehmet Oz in the GOP Pennsylvania Senate primary.
The former president endorsed the doctor, who rose to fame through The Dr. Oz Show, Saturday night during his rally in Selma, North Carolina, praising him as a candidate who is "smart, tough, and will never let you down."
The Senate race in Pennsylvania is expected to be one of the closest in the country, with several Republicans vying for the nomination. With his celebrity status, Oz is considered one of the race's frontrunners, but still faces skepticism from some conservative voters.
"He even said that I was in extraordinary health, which made me like him even more (although he also said I should lose a couple of pounds!)," Trump wrote in his endorsement.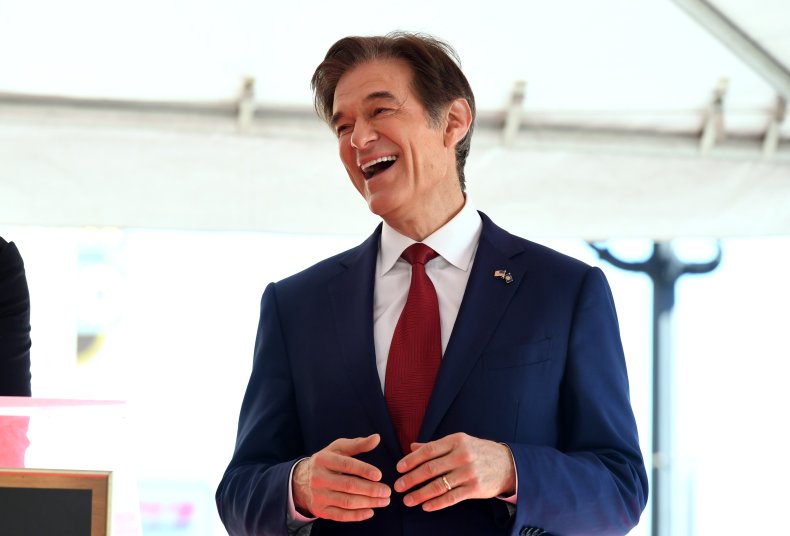 Trump specifically noted Oz would do better than other candidates in the Democratic strongholds of Philadelphia and Pittsburgh, "where other candidates will just not be accepted."
However, conservatives took to Twitter to share their disdain for the endorsement saying that Oz would not be sufficiently conservative enough in the Senate, with some pointing to his previous comments on abortion and gun control.
Sean Parnell, the Senate candidate Trump previously endorsed before he dropped out over domestic abuse allegations, wrote on Twitter that even though he has "enormous respect" for the former President, he is "disappointed" with the endorsement.
"Oz is the antithesis of everything that made Trump the best president of my lifetime—he's the farthest thing from America First & he'd be very bad for PA," he wrote.
Timothy Swain, who is running for a seat in South Carolina's House of Representatives, slammed the "awful endorsement" saying that Oz would be "Romney 2.0," referring to Utah Senator Mitt Romney, a Republican, who has spoken out against Trump.
Joel Pollack, the senior editor-at-large at Breitbart, tweeted the endorsement "could divide MAGA in the only way that matters: he could lose America First conservatives over it."
Representative Mo Brooks, an Alabama Republican, blamed Trump's staff for the endorsement.
"This is happening because Trump's surrounded himself by staff who are on McConnell's payroll & hostile to the MAGA agenda. Everybody telling Trump who to endorse in primaries works for The Swamp," he wrote. "They played him. Again."
Oz announced his Senate campaign last November after Parnell dropped out of the race, immediately bringing high name recognition to the crowded primary. Polling has indicated that the primary is competitive, with Oz leading in many polls, with businessman David McCormick leading others.
Whoever wins the primary will still face a competitive race in November in a state President Joe Biden narrowly carried in 2020. Little polling is currently available on the race, but The Cook Political Report classifies it as a "toss-up. "
Newsweek reached out to Trump's press office and Oz's campaign for comment.