Is Trump Mentally Fit to Be President? Most Americans Think It's a Legitimate Question, Poll Says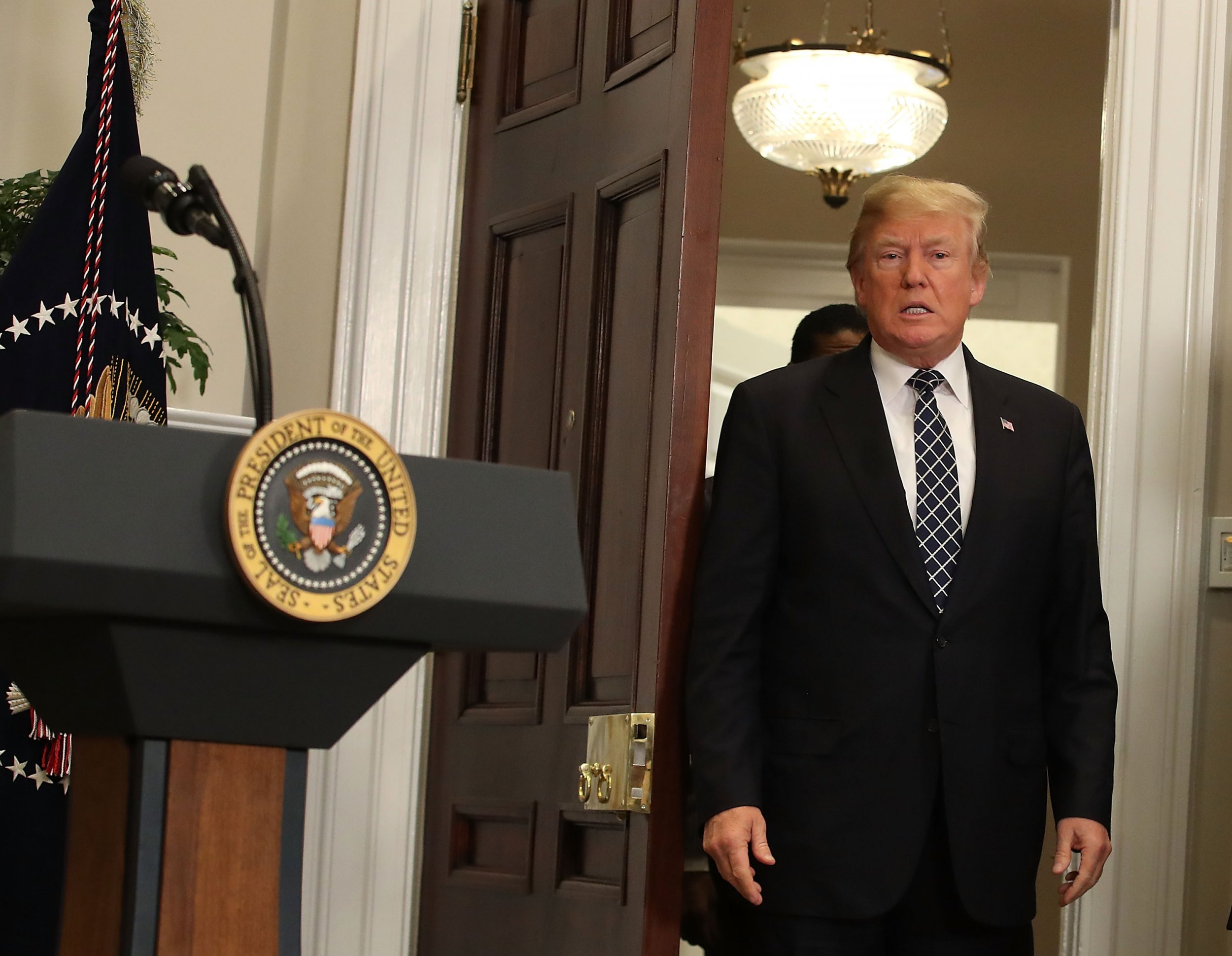 Most Americans think questioning Donald Trump's mental fitness to serve as president is important and legitimate, an Axios/SurveyMonkey poll released Friday showed. The other 41 percent, though, think the questions are simply politically motivated.
These conclusions are, of course, partisan. According to the poll, 88 percent of Democrats think it's important to consider the presidents mental fitness to serve, while 54 percent of Independents and just 19 percent of Republicans agree.
The poll was conducted online through SurveyMonkey from January 10-11 and was taken by 1,412 adults. The margin of error was +/- 3.5 percent.
Questions of Trump's mental fitness have been swirling around his presidency, particularly in the aftermath of the publication of the new book Fire and Fury: Inside the Trump White House. Many critics of the president said his time in the Oval Office showed his mental inadequacy for the job. In the book, author Michael Wolff claims that Trump couldn't recognize old friends, and that staffers described his behavior as childish.
In response, President Trump accused the "fake news mainstream media" of calling him mentally unstable, just like they did to Ronald Reagan, in a string of Tweets on January 6, 2018.
"Now that Russian collusion, after one year of intense study, has proven to be a total hoax on the American public, the Democrats and their lapdogs, the Fake News Mainstream Media, are taking out the old Ronald Reagan playbook and screaming mental stability and intelligence....."
"....Actually, throughout my life, my two greatest assets have been mental stability and being, like, really smart. Crooked Hillary Clinton also played these cards very hard and, as everyone knows, went down in flames. I went from VERY successful businessman, to top T.V. Star....."
"....to President of the United States (on my first try). I think that would qualify as not smart, but genius....and a very stable genius at that!"
Psychiatrists disagree on if Trump is mentally fit to serve as president. One Yale psychiatrist spoke to more than a dozen lawmakers about Trump's mental health, saying the president is "unraveling" and "falling apart under stress." Others, however, say diagnosing someone from afar is wildly inaccurate.