Trump's Mexico Border Wall Is Unlikely to Stretch "From Sea to Shining Sea," Says John Kelly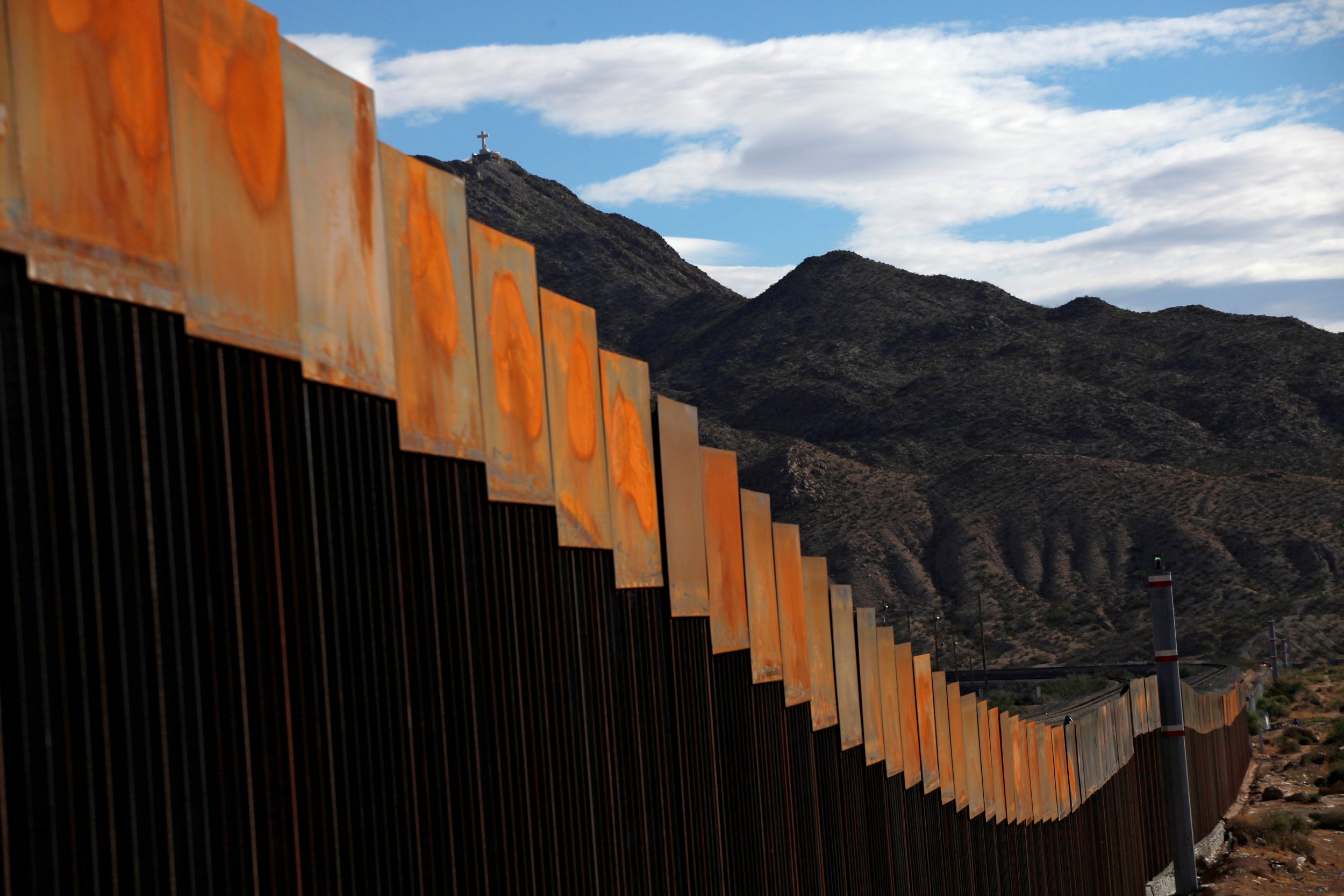 It's unlikely a complete wall of concrete will be built along the American border with Mexico as U.S. President Donald Trump has promised, the head of Homeland Security said Wednesday.
"It's unlikely that we will build a wall or physical barrier from sea to shining sea," said John Kelly, Secretary of Homeland Security during a Senate hearing about border security.
Kelly said he envisioned security along the border would consist of some stretches of physical barriers, with "high tech fencing" and electronic monitoring in other places.
He said he had asked the people who patrol the roughly 690 miles of existing fence to tell him how much more physical barrier they need and where it should be put. "I don't know what it will be made of. I don't know how high it will be. I don't know if it's going to have solar panels on its side and how it's going to be painted," Kelly said, adding that he can't give any estimate of how much it will cost.
His answers run against President Trump's claims that the wall would be modeled on Israel's concrete barrier in Gaza. "I'm talking about a real wall. I'm talking about a wall that's got to be, like, serious," Trump told Sean Hannity of Fox News six days into his presidency on January 26. "All you have to do is ask Israel," he said. "They were having a total disaster coming across and they had a wall. It's 99.9 percent stoppage." He has claimed at different times that the wall would be anywhere between 35 to 55-feet-high.
An evaluation of constructing even a combination of fence and concrete wall could cost as much as $21.6 billion, a Department of Homeland Security evaluation seen by Reuters in February found. That's double the $12 billion cost Trump cited on the campaign trail. Some business leaders who stand to gain from building an entirely concrete barrier have questioned whether that kind of barrier is most practical.
Construction companies submitted bids for the prototypes of a concrete border wall on Tuesday, April 6, and portions of wall from the winning bid will be built to get construction started. The government's request for wall proposals stated that bids were not meant to be a "total wall solution" but a chance for the Trump administration to see what options were available.
Kelly said that he's confident that President Trump will support whatever decision he makes. "The president knows that I'm looking at every variation on the theme," he said, "and I have no doubt when I go back to him [with different proposals] he will go tell me to do it."
Read more: U.S. considering tougher vetting for European tourists over ISIS threat, says John Kelly
Senator Claire McCaskill (D-Mo.) challenged Kelly on why the president continues to claim that the U.S. will build a concrete barrier along the 1,288-mile section of the border where no barrier currently exists.
"It's embarrassing. It's not going to happen. Every Republican knows it, every Democrat knows it. It appears the only person who won't say it out loud is the President of the United States," McCaskill said during the hearing. "Frankly, the money we programmed for the prototypes says no technology insertion is even a requirement of the prototype."
Customs and Border Patrol officials briefed McCaskill and other members of the Senate committee March 28 on how much the Trump administration is going to ask for in the 2018 budget to build the wall.
"This results in an average cost of $36.6 million per mile," she wrote in a statement. According to the statement, customs and border officials told her that if budget request are extrapolated "the barrier often described by the president could cost as much as $66.9 billion."