Trump's Mexico Wall Could Draw on Gaza Strip Barrier, Israeli Minister Says After Nielsen Visit
An Israeli cabinet minister has predicted that President Donald Trump's elusive wall along the U.S.-Mexican border would copy elements of the controversial barrier enclosing the Gaza Strip.
Gilad Erdan, Israel's public security minister, said he expected elements of the Gaza barrier to make their way to the U.S. to be used in the Trump administration's plans for a wall, Reuters reported.
Erdan hosted Homeland Security Secretary Kirstjen Nielsen in Israel last month. During her visit, Nielsen inspected the fences used along the 37-mile Israel-Gaza border as she explored ways to bring Trump's wall to life amid the ongoing domestic opposition and logistical hurdles it faces. The coastal enclave, controlled by the Islamist group Hamas, has been under an Israeli-Egyptian blockade since 2007. Another Israeli fence system runs 143 miles along the border with Egypt.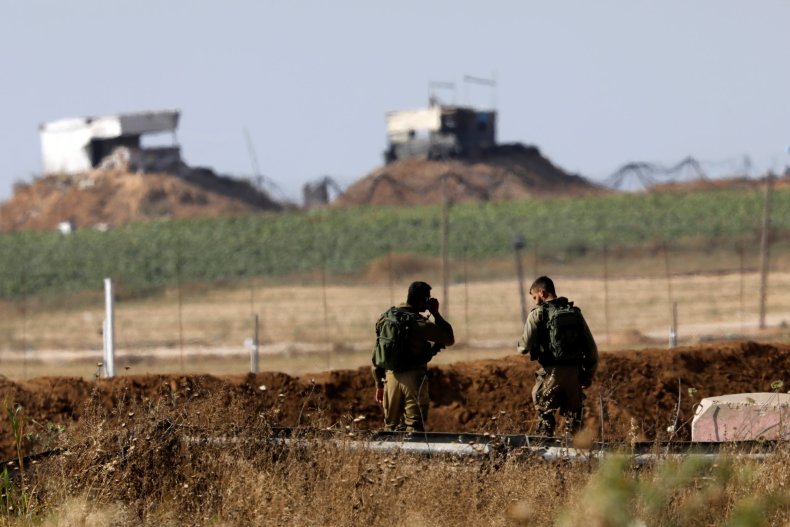 "She told me there is certainly a lot to learn here," Erdan told Israel's Ynet television channel in an interview near the Gaza Strip border. "I reckon that some of this will certainly be implemented in what the United States is setting up on its border with Mexico," he said.
Before leaving Israel, Nielsen gave a speech in which she declared: "Border security is national security." Referring to her tour of the border areas, she said: "Our Israeli partners know that better than anyone, and I was fortunate today to see the incredible work they're doing to keep their territory and citizens safe."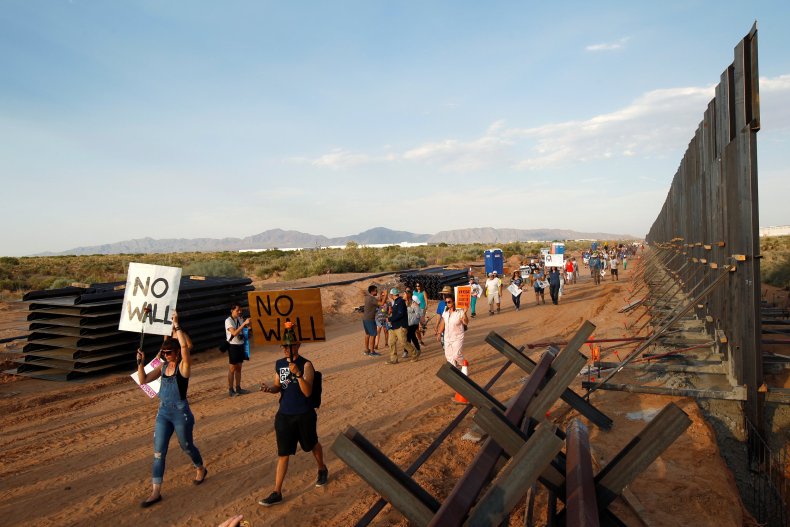 Israel's barrier includes an underground wall designed to block Hamas tunnels built to allow its fighters to infiltrate Israel. The structure also has sensors to detect nearby digging activity. Similar tunnels exist under the U.S.-Mexico border, used by criminal gangs to smuggle drugs, weapons and even people between the two countries. If Trump's wall ever gets built, it may use underground barriers to nullify such routes.
The Mexico border wall was a campaign promise that became synonymous with Trump's presidential run. Numerous designs have been floated and construction has begun along certain sections of the frontier, though it is not clear if a continuous barrier is plausible. It would have to stretch along 2,000 miles, across difficult terrain and could cost as much as $70 billion to build and another $150 million each year to maintain. The president has repeatedly said he would make Mexico pay for the wall, but Mexico has flatly refused, and it was never clear how Trump planned to get Mexico to pay in the first place.