San Diego Border Wall Will Include 'Anti-Climbing Plate,' Construction Begins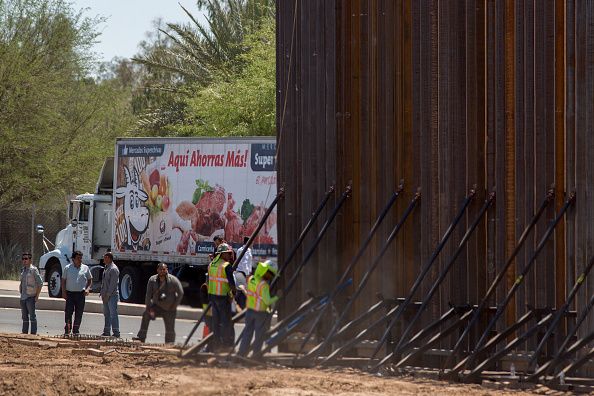 Construction began on a section of President Donald Trump's border wall along the U.S. and Mexico border and will include an "anti-climbing plate" in one of its sections.
The new "anti-climbing plate," according to FOX 4 News, will take over 14 miles of improvised border fencing and is created from scrap metal in Border Field State Park in San Diego, California. The new feature will start half a mile from the Pacific ocean and will stand between 18-30 feet tall, FOX 4 reported on Friday.
Chief of Customs and Border Patrol of San Diego, Rodney Scott, told the news station that construction of the wall and the new plate will help keep the public safe.
"The construction of this new substantial wall will improve overall border security, the safety and effectiveness of Border Patrol agents, the safety of the public, and will enhance the atmosphere for business and commerce in the area," Scott said.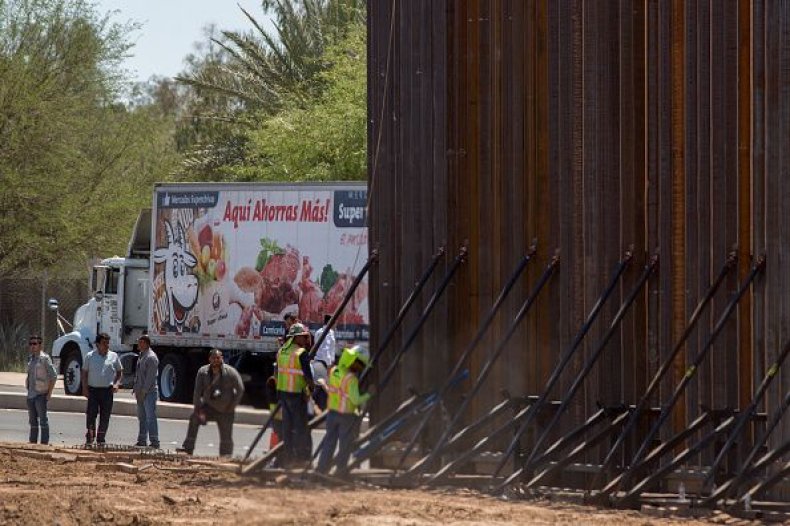 The Texas construction company, SLSCO, is in charge for building the San Diego part of the wall. The construction will cost an estimated $147 million, according to FOX 4. This will be the third project in San Diego County.
Ronald Vitiello, U.S. Customs and Border Protection's Acting Deputy Commissioner said the beginning of the construction is an "important milestone" and will "upgrade our existing infrastructure in San Diego."
"Under this President's leadership, we have a renewed commitment to secure our border," Vitiello said. "The new primary wall-project represents an important milestone in our work to secure the international border. Not only does it significantly upgrade our existing infrastructure in San Diego, it also marks the third concurrent wall project in the U.S. and reflects CBP's unwavering commitment to secure our borders and protect our Nation."
U.S. Customs and Border personnel are not the only ones that think construction of the wall is vital for the U.S. More than 300 sheriffs across 40 states signed a letter in March to call on to Congress to build the border between the U.S. and Mexico borders.
"Without border security and immigration reform, more Americans will continue to be victims of crime. Now is the time to act," the letter from the National Sheriff's Association read.
Funding for the construction of the wall has become a problem for the Trump administration, as Mexico as has refused to pay for it. In March, Trump suggested using funding for the U.S. Military to pay for the construction, according to multiple sources from CNN.