Trump's New Chief of Staff Mick Mulvaney Described President as 'Terrible Human Being'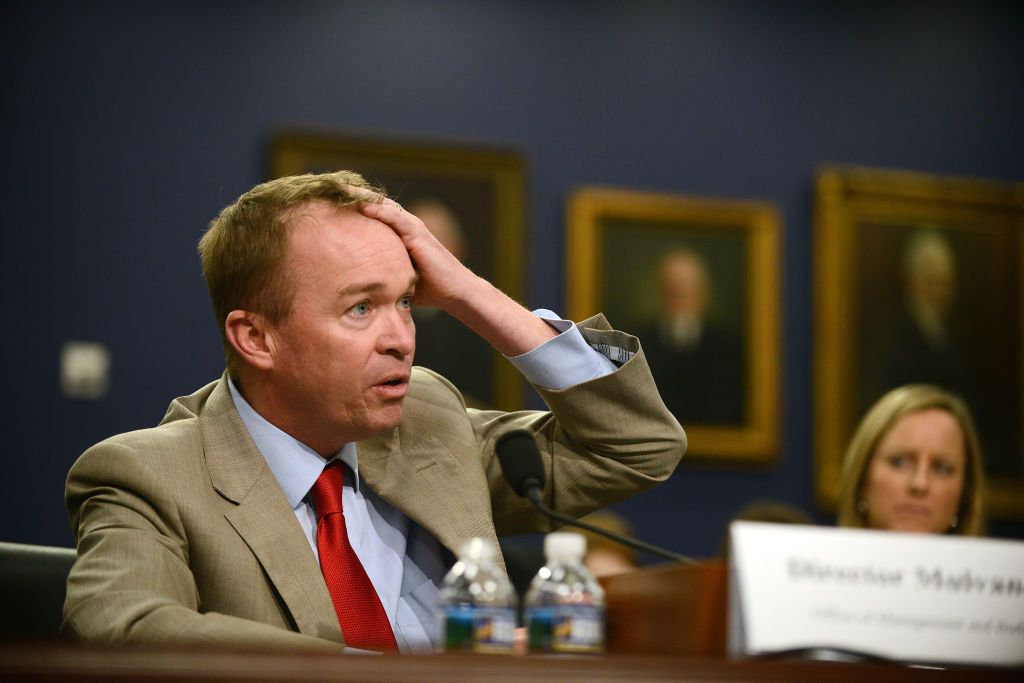 Footage has emerged showing that Trump's pick for interim White House chief of staff, Mick Mulvaney, described the president as a "terrible human being" days before the 2016 presidential election.
As first reported by the Daily Beast Friday, Mulvaney, who is currently Director of the Office of Management and Budget (OMB), made the comments in a debate in York, South Carolina, the week before the 2016 election.
Read more: Who has Robert Mueller indicted? Full list of everyone charged as result of Russia collusion investigation
During the debate, he said the choice of candidates facing voters was grim.
"Yes, I am supporting Donald Trump but I'm doing so as enthusiastically as I can, even the fact that I think he's a terrible human being, but the choice on the other side is just as bad," Mulvaney said.
In the debate, he described Trump and his rival, Democrat Hillary Clinton, as "perhaps two of the most flawed human beings running for president in the history of the country."
Mulvaney's comments in 2016 contrasted with his tweet after his nomination as acting chief of staff Friday.
"This is a tremendous honor. I look forward to working with the President and the entire team. It's going to be a great 2019!" he tweeted.
He will remain director of the OMB while he serves as acting chief of staff, with OMB Deputy Director Russ Vought to temporarily take over his duties.
Trump had struggled to fill the role of chief of staff following the resignation of Chief of Staff John Kelly, who will step down at the end of the year, with several candidates backing out of contention.
The president on Friday announced Mulvaney would be taking the role in a tweet.
"I look forward to working with him in this new capacity as we continue to MAKE AMERICA GREAT AGAIN!" Trump tweeted of Mulvaney. "John will be staying until the end of the year. He is a GREAT PATRIOT and I want to personally thank him for his service!"
In a statement Saturday, OMB spokeswoman Meghan Burris described Mulvaney's comments as "old news."
"These comments were made in 2016, when he was a Congressman and had yet to meet the President," she continued. "Congressman Mulvaney continued to support then-Candidate Trump throughout the election, and his support for President Trump has never wavered while serving within the Administration. He both likes and respects the President, and he likes working for him.
"More importantly, Director Mulvaney believes in the President – because he is working every day to lift up millions of Americans and stands up for our great country."
*This article was corrected on December 15 to state that Mulvaney is the director of the Office of Management and Budget.
*This article was updated on Sunday December 16 with a statement from the OMB.