Trump's 'Public Charge' Rule Left One in Seven Immigrant Families Too Afraid to Apply for Benefits 'Out of Fear of Risking Future Green Card Status': Study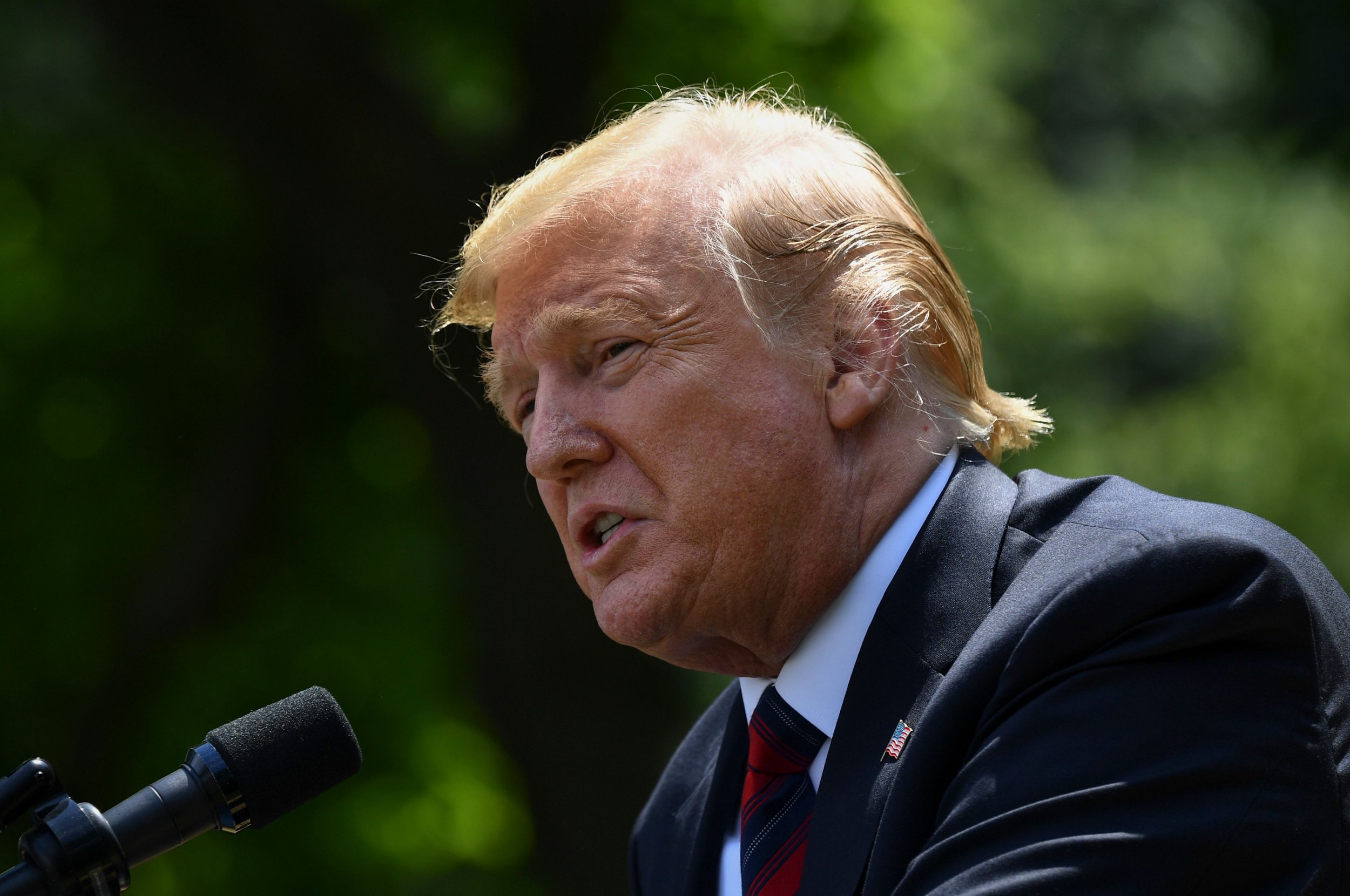 The Trump administration's plan to consider immigrants' use of certain benefit programs as a "negative factor" when considering green card or temporary visa applications has already had a "chilling effect" on immigrant families in the U.S., a new study found.
According to the Urban Institute, one in seven adults (13.7 percent) in immigrant households said that either they or family members chose not to participate in a noncash benefit program in 2018 "out of fear of risking future green card status."
Among adults in low-income families, the rate was even higher, with one in five (20.7 percent) of adults too frightened to seek out benefits for fear of negatively affecting their green card or visa applications.
While the Trump administration's proposal would consider the use of such programs as the Supplemental Nutrition Assistance Program (SNAP), Medicaid and housing assistance as "negative factors" that could harm an immigrant's green card or visa application, it would not affect non-U.S. citizens who were already permanent residents. But the researchers found that group still experienced a "chilling effect."
"While the proposed rule does not affect noncitizens who are already permanent residents, we still find that 14.7 percent of adults in families in which all noncitizens are also permanent residents reported not participating in a noncash benefit program," the Urban Institute said in a statement about its findings.
Meanwhile, researchers found that families in which all foreign-born members were citizens, one in 10 adults (9.3 percent) reported the same.
The study also found that adults living with children under the age of 19 were more likely to report avoiding benefit programs (17.4 percent) than those who were not living with children (8.9 percent).
The Trump administration's expansion of the "public charge" rule was formally announced last fall, with opportunities for public comment closing in December. It has yet to be finalized.
At the time it was announced, former Department of Homeland Security Secretary Kirstjen said the policy shift was meant to help uphold "longstanding federal law" that "those seeking to immigrate to the United States must show they can support themselves financially.
At the time, former Department of Homeland Security Secretary Kirstjen Nielsen saying at the time that the policy shift was meant to help uphold "longstanding federal law" that "those seeking to immigrate to the United States must show they can support themselves financially.
"This proposed rule will implement a law passed by Congress intended to promote immigrant self-sufficiency and protect finite resources by ensuring that they are not likely to become burdens on American taxpayers," Nielsen said.
But immigration advocates and members of Congress had been clear that the policy was likely to have a devastating impact on immigrant families in need of support, with 22 Democratic senators signing a letter addressed to the DHS last October, warning that "frightening people away from critical resources will compromise families and communities across our country.
"The nutrition, health and stability that impacted services provide have been repeatedly shown to help children succeed… If this rule goes into effect, hardworking families would try to make ends meet with less—hurting children—for no other reason than to advance this administration's anti-immigrant agenda."
In their study, researchers from the Urban Institute offered the same warning, asserting that the "chilling effect" documented in their study "could spill over to many people, including U.S. citizen children.
"The confusion and fear around when and how the proposed public charge rule could be finalized and who it would affect appear to be leading to spillover, extending beyond people directly affected by the rule, including families with U.S.-born citizens, naturalized U.S. citizens, green card holders and people who lack permanent residence."
Researchers also emphasized that their study was conducted before the policy shift had even taken effect. Once it did, they said it was "reasonable to expect that chilling effects" would only "expand further."
Correction (05/23/19, 5:17 p.m. ET): An earlier version of this story suggested that the public charge rule had been finalized. The public charge rule has not yet been finalized.