Trump's 'Real' Work Schedule Is Really Code For Lie-Ins, Relaxing And TV Time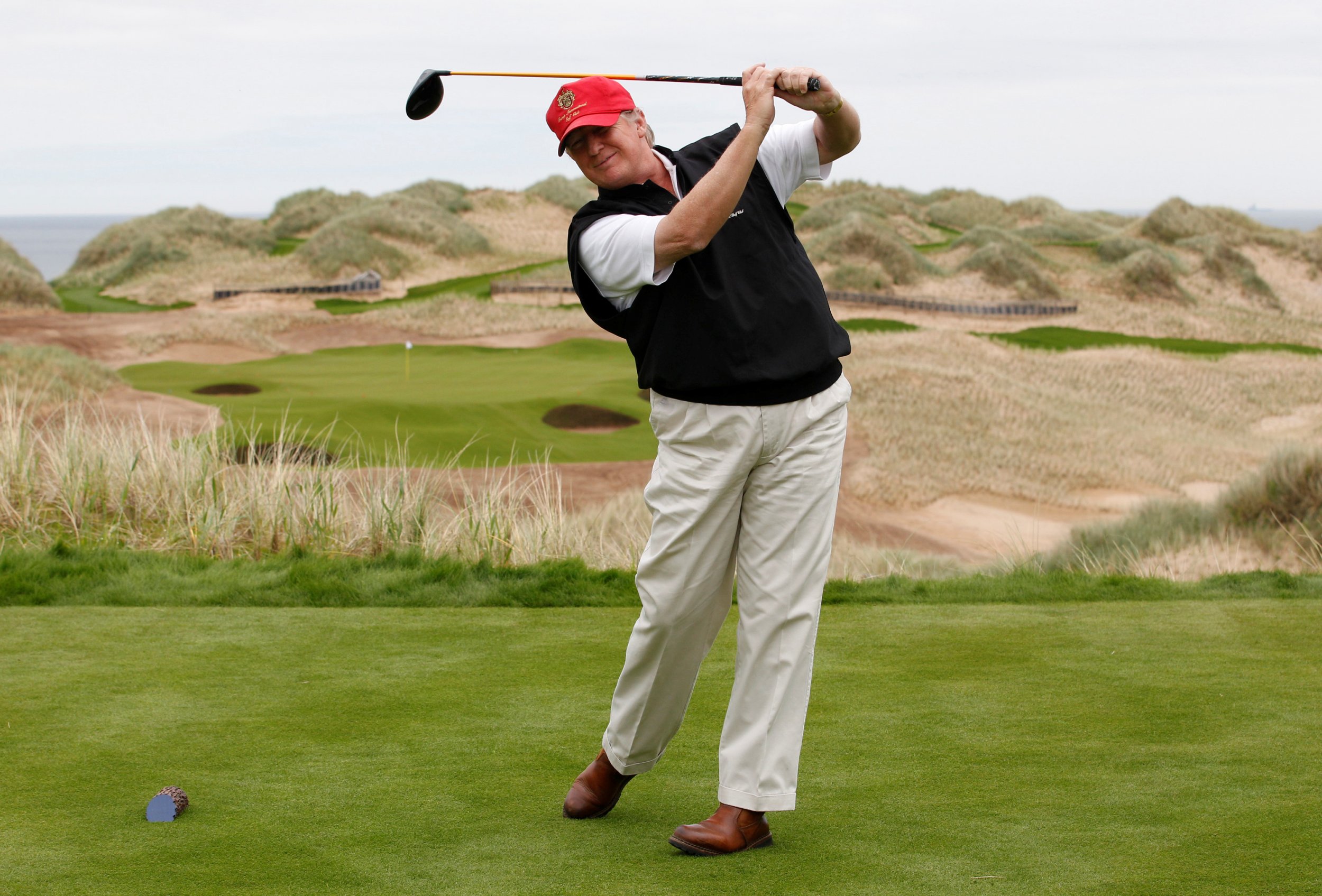 Donald Trump is reportedly spending even more time watching TV and tweeting, with several hours of his morning carved out for both activities, his schedule reveals.
The president's so-called "executive time" is meant for relaxing, according to Axios, which claims to have a copy of Trump's "real" schedule that differs to the one shared with the press and general public.
An example from the schedule shared by Axios reads: "On Tuesday, Trump has his first meeting of the day with Chief of Staff John Kelly at 11am. He then has "Executive Time" for an hour followed by an hour lunch in the private dining room. Then it's another 1 hour 15 minutes of "Executive Time" followed by a 45 minute meeting with National Security Adviser H.R. McMaster. Then another 15 minutes of "Executive Time" before Trump takes his last meeting of the day—at 3:45pm."
According to the schedule, between 8am-11am, Trump is taking executive time in the Oval Office, which is spent in the residence and includes time watching the TV and using social media.
The claim comes following a report fomo The New York Times in December that suggested the president watched up to eight hours of TV a day. The article, based on talks with 60 insiders, suggested people close to Trump estimated he spends "at least four hours a day, and sometimes as much as twice that, in front of a television, sometimes with the volume muted."
It is believed the president's term did not begin with the same apparently relaxed approach to morning starts; with Trump previously hosting breakfast meetings and earlier briefings; however, it is claimed he has pushed for later starts as his time in office has continued.
In a statement on the president's executive time, White House Press Secretary Sarah Huckabee Sanders told the publication: "The time in the morning is a mix of residence time and Oval Office time but he always has calls with staff, Hill members, cabinet members and foreign leaders during this time."
"The President is one of the hardest workers I've ever seen and puts in long hours and long days nearly every day of the week all year long. It has been noted by reporters many times that they wish he would slow down because they sometimes have trouble keeping up with him," she added.
Indeed, Trump is reportedly on the go for much of the day, with reports from previous employees of the president describing him as "relentless." In 2016, a group of former employees described Trump as a workaholic with a tendency to micromanage, The Guardian reported.
But alongside the constant buzz of Trump, the schedule shared by Axios suggests he is spending an increasing amount of "unstructured" time, which differs to that of his predecessors who tended to arrive to work earlier and have a more clearly defined schedule.