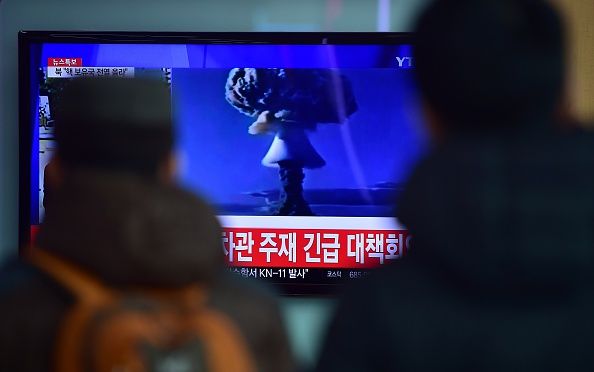 As President Donald Trump threatens to launch a nuclear war with North Korea, a small handful of private companies is benefiting from the heightened threat, according to a March report by the International Campaign to Abolish Nuclear Weapons (ICAN), which unveiled information about the secretive nuclear weapons industry.
In 2017, investors from around the world increased the amount of money they poured into nuclear weapons by about $81 billion, bringing the total amount of investment up to $525 billion. The top three financial institutions investing in nuclear arms—Blackrock, Capital Group and Vanguard—are all based in the U.S. and have a combined investment in the nuclear weapons industry of over $110 billion, according to the report.
Researchers also discovered that there are just 20 private companies around the world that are benefiting the most from this boost in investment. Companies like Boeing, Honeywell International, Lockheed Martin and Northrup Grumman are among the biggest beneficiaries of this influx of resources. Researchers say the companies are making money due to the Trump administration's decision to revamp the country's nuclear arsenal instead of decreasing the number of nuclear weapons in the world.
"Last summer, Trump talked about unleashing fire and fury [on North Korea], and that was around the beginning of August, around the anniversary of Hiroshima and Nagasaki. Two weeks later, there were a couple of contracts that were put into place. One was for the long-range standoff missile. Lockheed Martin got the contract," Susi Snyder, one of the report's lead authors, told Newsweek.
"With a lot of investors, when they see the award of a government contract like this, it's a great time for someone to invest in that company. People want to make money," she continued.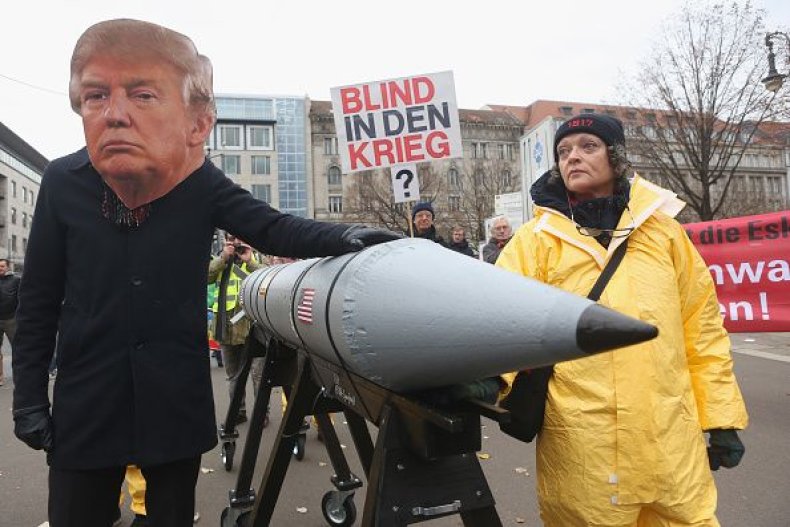 Snyder said the government contracts and increased private investment create a vicious cycle that allows these companies to continue to grow, to bid on more lucrative government contracts and consequently to build more dangerous weapons.
The long-range standoff missile, which Lockheed Martin is now developing, is especially dangerous because it can carry a conventional weapon or a nuclear warhead. This could lead to catastrophe if an enemy country sees this missile coming and, in a moment of uncertainty, decides to respond with a nuclear attack, experts say. The Pentagon gave Lockheed Martin and the company Raytheon $900 million each to work on the missile over the next five years.
North Korea Up Close: From the Bright Lights of Pyongyang to the Impoverished Countryside
In nuclear-armed countries like the United States, the United Kingdom and France, the government often hires private companies to build and maintain the nation's nuclear arsenal. In other countries with nuclear weapons, such as Russia, China, and Pakistan, government agencies are in charge of the country's nuclear arms.