Iran Says President Donald Trump's Travel Ban is Racist Toward Muslims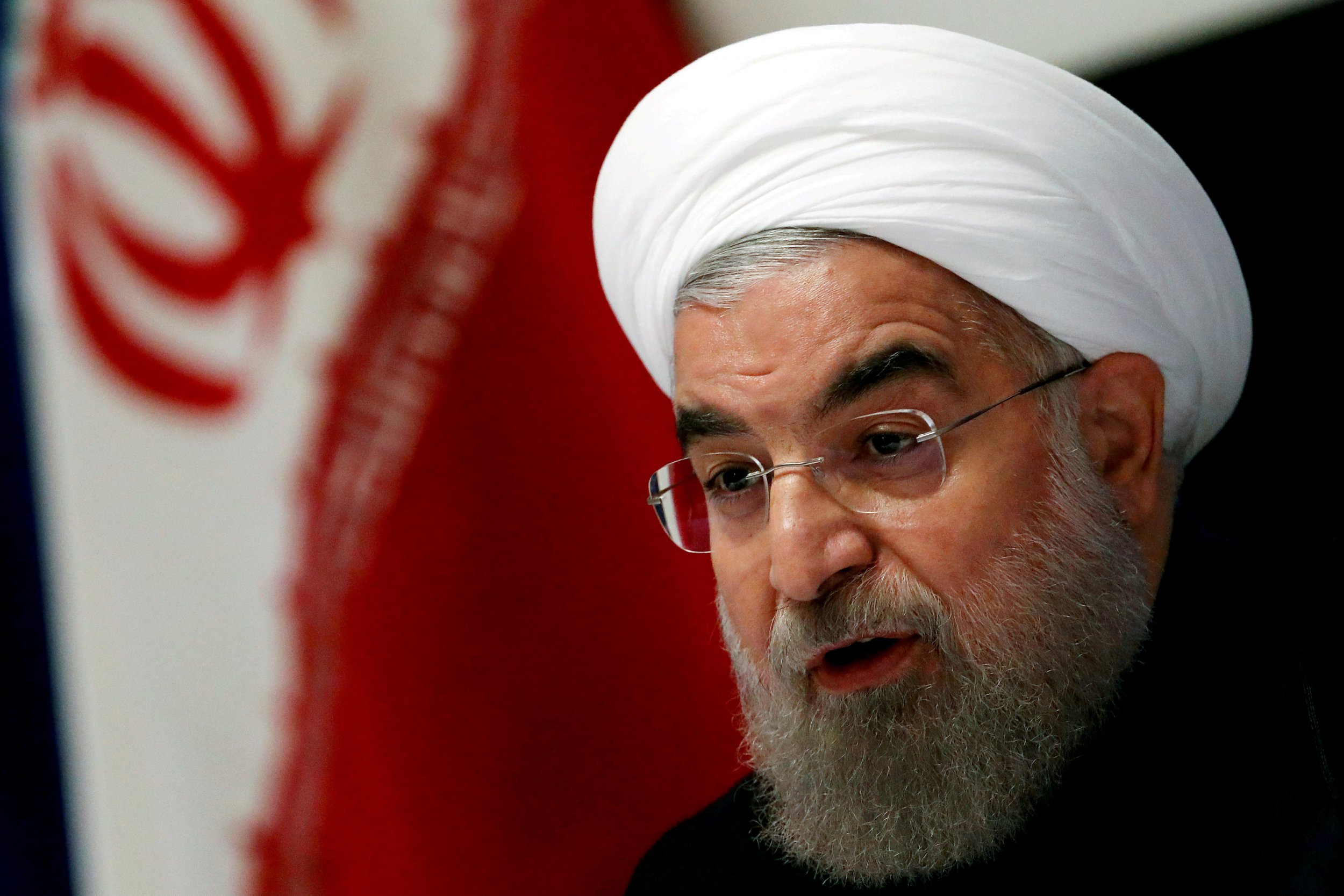 Iran has branded a U.S. Supreme Court decision to reinstate President Donald Trump's travel ban racist toward Muslims as America gears up to implement the restrictions against travellers from six Muslim-majority nations.
"[It is] an indication of the decision of the leaders of that country to discriminate against Muslims," said Bahram Ghasemi, a spokesman for the Iranian foreign ministry Thursday, according to Iranian state TV.
The ban prevents citizens from Iran, Libya, Somalia, Sudan, Syria, and Yemen from getting a visa to enter the U.S. unless they have family in America, a job or an offer to attend university.
The State Department issued official instructions to staff in overseas embassies as well as border officers in the U.S. ahead of its implementation at 8 p.m. ET Thursday.
The U.S. Supreme Court decided Monday that the restrictions could begin ahead of its ruling on whether the ban itself is constitutional, which is expected later this year. Three of the court's conservative judges argued that it should be fully implemented.
The travel ban was brought in via an executive order Trump signed in March after an initial order in February was struck down by a federal judge in Hawaii, who argued that the president's rhetoric against Muslims was discriminatory and potentially unconstitutional. President Trump argues the ban is necessary for national security purposes.
Read more: Trump travel ban: judge rules review of U.S. refugee vetting to go ahead
But while Iran has spoken out, other countries affected by the travel ban have remained quiet.
An official at the Libyan consulate in London said they have "no information on that" when asked whether their government has a statement about the ban. Yemen's ambassador in London did not immediately return a request for comment.
After the Supreme Court decision Monday, an official in Yemen's Ministry of Expatriate Affairs, Ahmed al-Nasi, said his country believes the decision "will not help in confronting terrorism and extremism, but rather will increase feelings among the nationals of these countries that they are all being targeted."
Emirates, the largest of the Middle East's airlines, said on Thursday that its flights to the U.S. are continuing as normal. A spokesperson for the Dubai-based airline told the Associated Press that it "remains guided by the U.S. Customs and Border Protection on this matter." In April the airline scaled back the number of flights it flies to the U.S. because of decreasing demand.
"It's regrettable that the American government, because of their economic and commercial short-sightedness, have closed their eyes to the main perpetrators of terrorism in America," Iran's Ghasemi said.
"We always believed that the Muslim ban that President Trump imposed soon after assuming office had no basis in facts," said Iran's foreign minister Mohammad Javad Zarif told reporters during a trip to Germany.
The U.S. has labelled Iran one of the largest state supporters of terrorism internationally. On Wednesday Trump's National Security Adviser Lt. Gen. H.R. McMaster said that 80 percent of the Syrian regime's fighters are actually Iranian proxies.
The travel ban will halt people from these countries from travelling to the U.S. for 90 days while a review of the vetting procedures for refugees and migrants is undertaken.