Donald Trump's 28-Hour Israeli and Palestinian Tour Itinerary In Full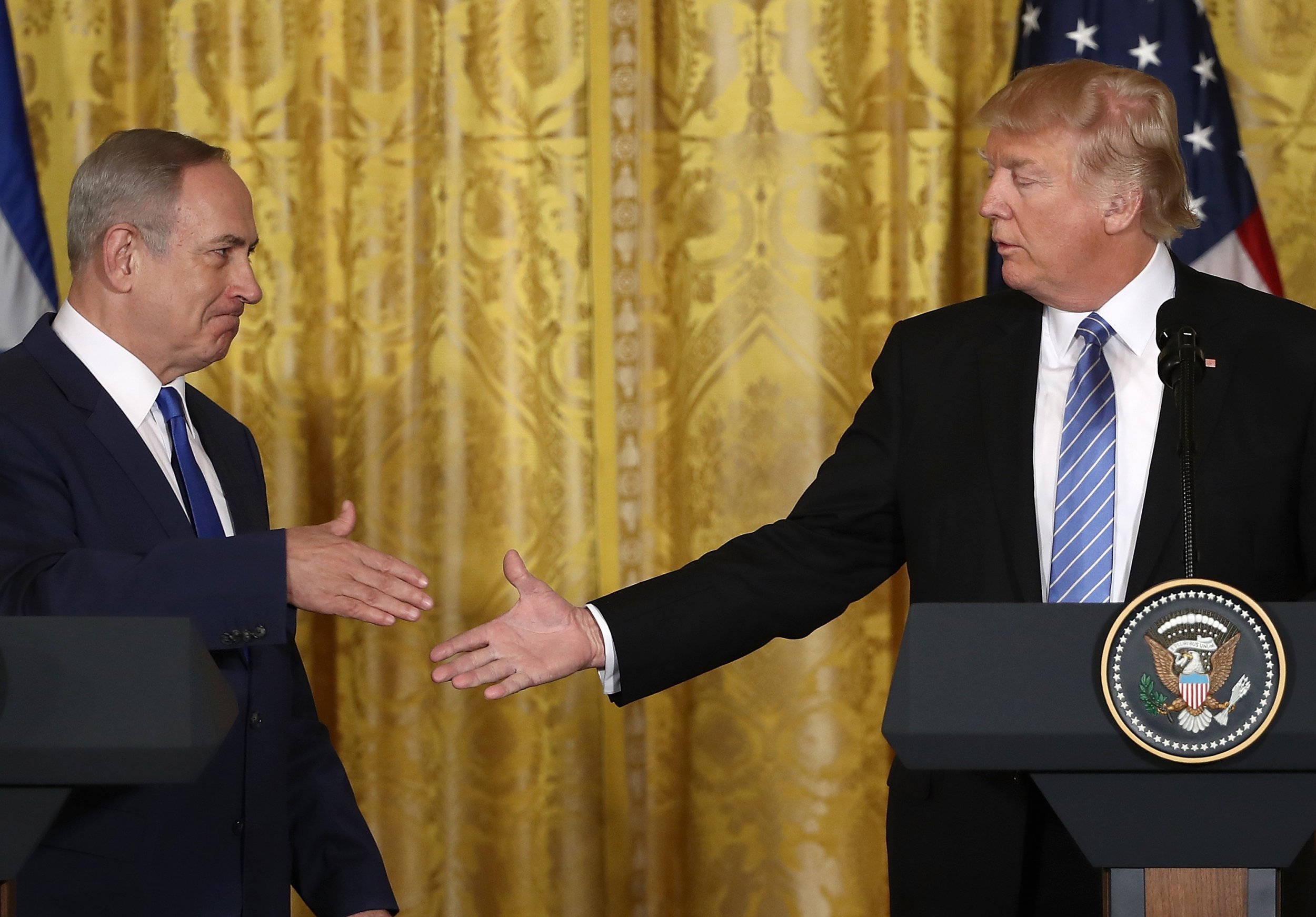 President Donald Trump is to land in Israel Monday in hope of injecting life into the frozen peace process with a schedule that includes meeting with both Israeli Prime Minister Benjamin Netanyahu and Palestinian President Mahmoud Abbas.
He is bringing with him a delegation of 1,000 personnel to secure his visit at a cost of millions to the American taxpayer. Clocking in at just 28 hours, the trip is markedly shorter than the three-day visit of his predecessor, Barack Obama, in 2013.
Trump is also taking in Saudi Arabia, the Vatican and Brussels on his tour.
So what are the president's plans while in Israel and the West Bank? Here is his schedule according to the White House and Israeli press reports.
Monday 22 May (all times local)
12.15 p.m. (5.15 a.m. EST)
Trump will land at Ben Gurion airport in the first-ever flight between Saudi Arabia and Israel. Netanyahu and Israeli ministers will receive him in a welcome ceremony.
1.15 p.m. (6.15 a.m. EST)
After being helicoptered from Ben Gurion to Jerusalem, Israeli President Reuven Rivlin will host Trump at a reception at his Jerusalem residence.
1.55 p.m. (6.55 a.m. EST)
He will then deliver remarks with Rivlin.
2.15 p.m. (7.15 a.m. EST)
The president will proceed to visit some of the city's most famous holy sites, beginning with the Church of the Holy Sepulchre, located in the Christian quarter of East Jerusalem's Old City.
3.25 p.m. (8.25 a.m. EST)
He will then move on to the Western Wall, the site where Jews can pray closest to the Temple Mount, the location they consider to be the holiest in Judaism. It remains unclear if Netanyahu will accompany him after his team appeared to make clear to their Israeli counterparts that the president wished to take in the site alone.
It sits in contested East Jerusalem, which Israel captured in the 1967 Six-Day War. Palestinians seek East Jerusalem as its capital for any future state. Trump will become the first-ever sitting U.S. President to visit the site.
6 p.m. (11 a.m. EST)
Trump will then meet Netanyahu at the famous King David Hotel in central Jerusalem. The hotel has hosted royal figures and statesmen and is one of the most secure residences in the Middle East. The U.S. and Israeli secret services have tightened security at the site ahead of Trump and Netanyahu's meeting.
7.25 p.m. (12.25 p.m. EST)
After the meeting, he will deliver remarks with Netanyahu.
7.30 p.m. (12.30 p.m. EST)
The president and his wife Melania will travel to have dinner with Netanyahu and wife Sara at their Jerusalem home on Balfour Street.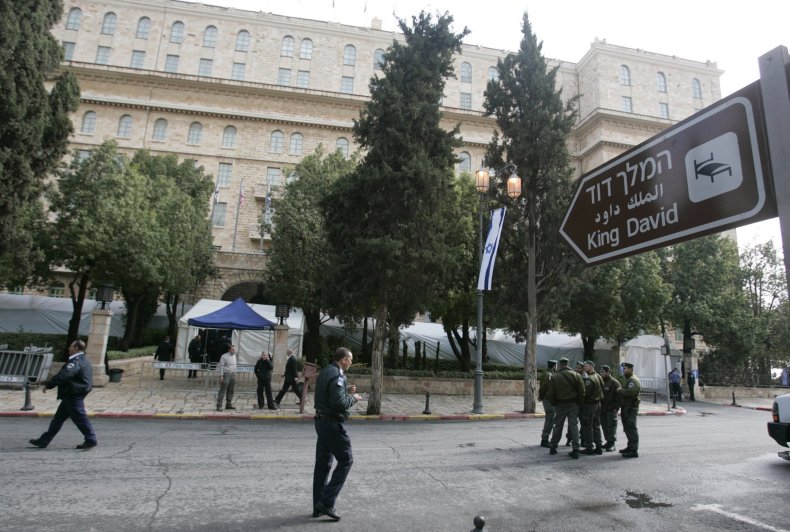 Tuesday 23 May
10.00 a.m. (3 a.m. EST)
Trump will travel to the West Bank city of Bethlehem, likely by helicopter, to meet with Abbas. It is believed that he will visit the Church of the Nativity, in keeping with the religious nature of his Middle East tour, but that is yet to be confirmed by the White House.
Little details are known about his trip but it appears that he will not visit the administrative capital of the West Bank, the city of Ramallah.
1 p.m. (6 a.m. EST)
He will travel back to Israel to lay a wreath in a ceremony at the national Holocaust museum Yad Vashem. Some Israelis have complained that he is only expected to spend little more than 15 minutes at the site.
1.30 p.m. (6.30 a.m. EST)
He will deliver a speech at the Israel Museum. He was set to visit the ancient Masada fortress but canceled when Israeli officials told his team he would not be able to land his helicopter at the top of the site. This will be his main speech of the trip to the two countries.
3.40 p.m. (8.40 a.m. EST)
Trump will return to Ben Gurion airport to board a flight to the Vatican, continuing his first-ever foreign tour to meet Pope Francis.