MyPillow CEO Says 'All Lives Matter,' Stands By Tucker Carlson Fox News Ads
As major advertisers pull out of Tucker Carlson Tonight on Fox News, one of the show's biggest sponsors is staying put.
MyPillow has confirmed they will not be changing their advertising on the program as other major companies such as Disney and T-Mobile publicly distance themselves from Tucker Carlson due to his opinions on the Black Lives Matter movement.
In a statement provided to Newsweek, CEO of MyPillow Mike Lindell said: "MyPillow is not changing its advertising. I make all my advertising decisions based on what is best for my customers and my employees.
"MyPillow believes all lives matter and values all our employees and customers, treating them like family."
Sometimes referred to as "the MyPillow guy," Lindell is a friend of President Donald Trump and the Minnesota chairman for his 2020 reelection campaign. He has previously said he is considering running for governor of Minnesota in 2022, according to Politico.
His company is a major advertiser on Carlson's show, with 45 airings between May 27 and June 9, according to iSpot.tv.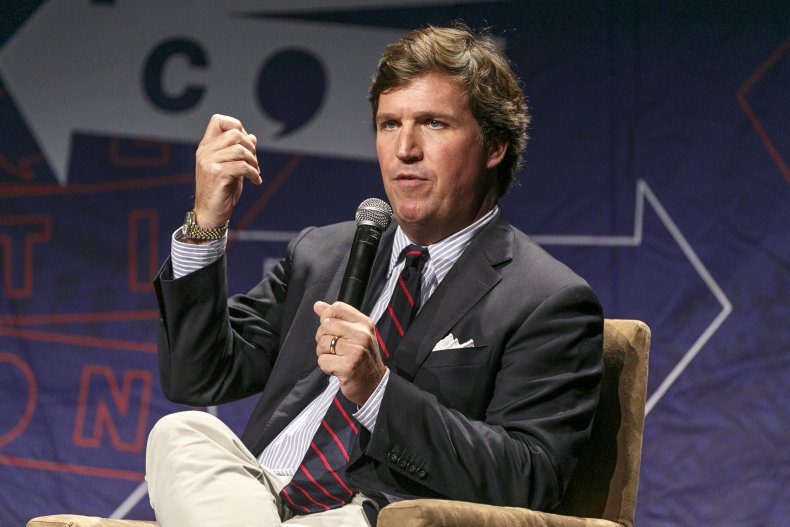 Disney, Papa John's and T-Mobile, companies who have pledged their support for Black Lives Matter in the wake of protests over George Floyd's death, pulled their advertising from Tucker Carlson's show off the back of the conservative talk show host's remarks this week.
The backlash occurred following Carlson's Monday night monologue about the George Floyd protests which he declared were "definitely not about black lives."
Disney confirmed to Deadline that they would not be placing any further ads on Tucker Carlson. The company said to Popular Information that the ABC ads (of which Disney is the parent company) were placed by a third party ad buyer, with the company unaware they were aired during the show.
On May 31, Disney declared their support for Black Lives Matters in a statement from CEO Bob Chapek, reading: "The killing of George Floyd has forced our nation to once again confront the long history of injustice that black people in America have suffered, and it is critical that we stand together, speak out and do everything in our power to ensure that acts of racism and violence are never tolerated."
T-Mobile's CEO Mike Sievert, responding to a Twitter user asking if the telecom company supported Carlson's message, wrote back: "It definitely is not. Bye-bye Tucker Carlson! #BlackLivesMatter."
A Fox News spokesperson told Newsweek that all national ads were moved to other programs and there has not been any money lost.
Carlson also lashed out at Sesame Street this week, slamming the beloved children's show joint educational special with CNN about racism and the current racial tensions.
"It's a children's show. Got that, Bobby? America is a very bad place and it's your fault, so no matter what happens, no matter what they do to you when you grow up, you have no right to complain," he said Tuesday.
Carlson has lost advertising for airing his views before in 2018 when he claimed that undocumented people made America "poorer, and dirtier, and more divided."