On Wednesday's installment of The Tucker Carlson Show on Fox News, the show's host said that "many Americans will never again accept the results of a presidential election," because of lawsuits filed by the campaign for President Donald Trump alleging possible voter fraud in key swing states.
"What happened last night could not have been worse for this country for our children for our grandchildren for future," Carlson said. "The outcome of our presidential election was seized from the hands of voters where, of course, it rightly belongs and now resides in the control of lawyers and courts and highly partisan clearly corrupt big-city bureaucrats."
"So no matter what happens next," he continued, that is a tragedy. Many Americans will never again accept the results of a presidential election."
Carlson's comment refers to a series of lawsuits filed by the Trump campaign in three battleground states—Michigan, Pennsylvania and Georgia—seeking to halt ballot counting and demanding a recount in Wisconsin.
While the lawsuits ostensibly seek oversight of ballot counting and verification of absentee and mail-in voter identities, the lawsuits could additionally seek to throw out votes for Trump's opponent, Democratic presidential candidate Joe Biden.
As of November 4, the day after Election Day, Biden has a 134,622 vote lead over Trump in Michigan, according to the Associated Press. In Georgia, 200,000 absentee ballots remain to be counted as Trump is slightly ahead of Biden by 32,858 votes with 98 percent of precincts reporting, and in Pennsylvania, 1 million mail-in ballots remain to be counted as Trump is slightly leading Biden by 184,402 votes with 89 percent of precincts reporting.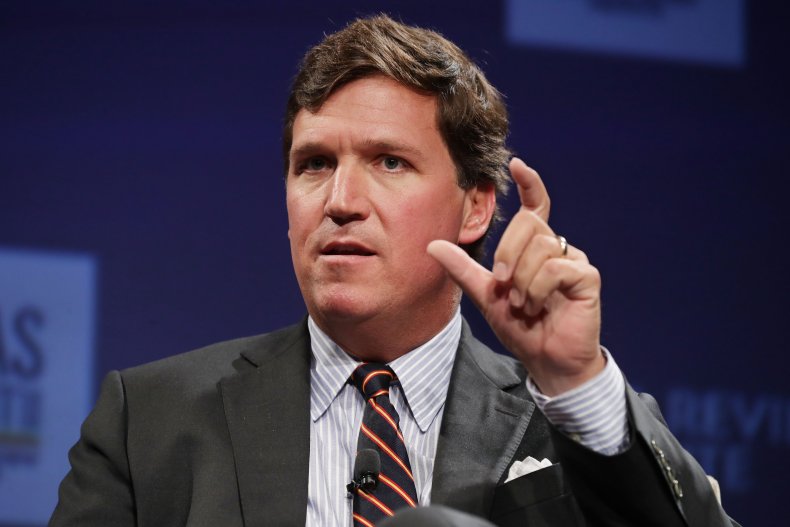 On September 27, Politico wrote that the Trump campaign had hired dozens of lawyers from three major law firms and recruited thousands of volunteer attorneys ready to contest election results in 17 key states considered vital to Trump's re-election.
In response, Biden campaign spokesperson Michael Gwin told Politico, "The Biden campaign has assembled the biggest voter protection program in history to ensure the election runs smoothly and to combat any attempt by Donald Trump to create fear and confusion with our voting system, or interfere in the democratic process."
Following Election Day, Trump has repeatedly asserted on social media that Democrats are trying to steal the election and how it is "VERY STRANGE" that states continue to count ballots past Election Day—as they have in years past.
In contrast, Biden tweeted a message on Wednesday stating, "We won't rest until everyone's vote is counted."
Newsweek contacted the Trump campaign for comment.