On Thursday's installment of Tucker Carlson Tonight on Fox News, the show's host said "Anyone who talks about identity should be immediately disqualified" from military service. His comments specifically referenced people with transgender identities.
Carlson's comments came during a discussion with Washington Times Opinion Editor Charlie Hurt about who will benefit most from the soon-to-be-implemented policies of Democratic President-elect Joe Biden after he takes office in January.
During the segment, Hurt alluded to Biden's pledge to overturn President Donald Trump's ban on transgender people in the military. Biden has said that he would overturn the ban early into his presidency. He could do so by issuing an executive order without the aid of Congress.
"The military is supposed to be a lethal operation in which we send American troops to defend our borders and to protect our country from enemies and to kill as many enemies as quickly as possible with the fewest fatalities to our people," Hurt said, before asking rhetorically, "Is it supposed to be some social engineering project where we put colors and things up on a board that ... make certain people feel good about things?"
Hurt claimed that Trump was the first president to make national changes based on "what regular, normal American people in Scranton want," referring to Scranton, Pennsylvania, Biden's birthplace.
"Anyone who talks about identity should be immediately disqualified from service," Carlson then replied. "Who cares about your identity? It's the least interesting thing about you."
Trump took interest in the identities of transgender people in July 2017 when he announced via Twitter his intention to ban them from the military. In his tweets, Trump said the ban was due to "the tremendous medical costs and disruption that transgender in the military would entail."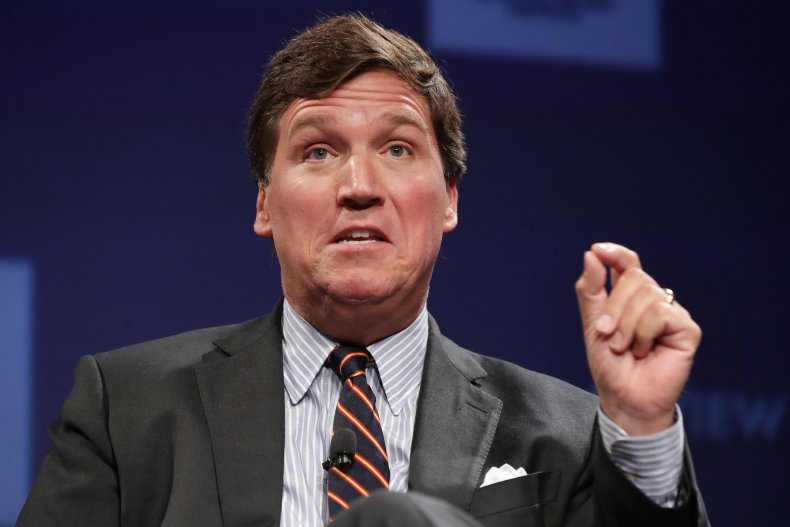 Transgender people are those whose gender identity differs from the gender they were assigned at birth. Trans individuals often require ongoing hormone replacement therapy so that their bodies more closely reflect their gender identities.
Anywhere from 1,320 to 15,000 transgender individuals were already actively serving in the military at the time that Trump announced his ban, according to estimates from The RAND Corporation, a research organization that examines public policy challenges, and The National Center for Transgender Equality.
In a Pentagon-commissioned study, The RAND Corporation estimated that transgender-related medical healthcare costs the military between $2.4 million and $8.4 million annually. Comparatively, the military currently spends $41.6 million annually on the erectile dysfunction medication Viagra, according to The Washington Post.
The cost of replacing the already-trained transgender military professionals could go as high as $960 million according to a 2017 estimate by the Palm Center, a think tank on LGBTQ military policies.
At least 18 other countries currently allow trans individuals to serve in their militaries including Australia, Bolivia, Canada, Czech Republic, Germany, Israel, the Netherlands, New Zealand, Spain, Sweden and the United Kingdom.
"Let's talk about the country," Carlson said, wrapping up the segment. "How are you going to serve and protect the country? Your identity, it really is just the apogee of narcissism. It's really—get your head out of your butt."
In September 2020, the Trump Administration issued executive orders banning federal agencies and contractors from providing any trainings that discuss bias based on racial or sexual identities, disavowing them as divisive un-American propaganda.
Newsweek contacted Fox News for comment.