Tucker Carlson Thinks Kavanaugh Accusations Are About Abortion, Not Assault
Fox News host Tucker Carlson has claimed that the focus on a sexual assault allegation against Supreme Court nominee Brett Kavanaugh has more to do with the judge's stance on abortion rights than with the allegation itself.
Both Kavanaugh and his accuser, Christine Blasey Ford, are expected to appear before the Senate Judiciary Committee for a public hearing on the sexual assault claim.
Ford has alleged that Kavanaugh sexually assaulted her one summer in the 1980s when both were in high school.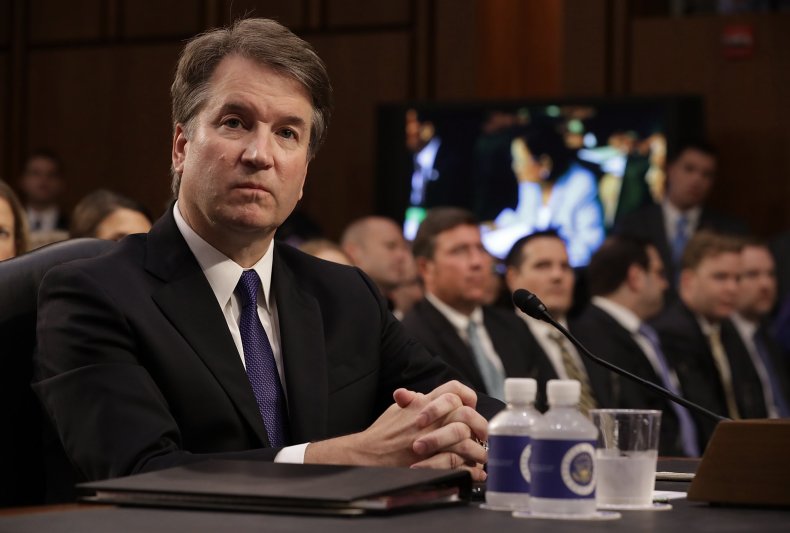 On Monday evening, Carlson appeared to first question Ford's ability to clearly recall the alleged decades-old assault, asserting that while he was not "dismissing Christine Ford as a liar… that doesn't mean she's right.
"Human memory is notoriously unreliable especially over time. What were you doing one drunk night in the spring of 1982? Don't remember clearly? Of course you don't, it's been thirty-six years," Carlson said.
"Past a certain point the past is unknowable and that's why we have statutes of limitation for crimes. Not because our desire for justice dims but because the chance of achieving it does. Everybody knows this, the left included," he asserted.
Then, Carlson claimed that the focus on Ford's allegations "doesn't have anything to do with justice" at all. "Or even with what Brett Kavanaugh might have done in high school," he claimed. "Underneath it all, anyone who lives in Washington can tell you it's about abortion," he said.
Carlson questioned whether the story "would have surfaced" in the first place "if Brett Kavanaugh had pledged allegiance to Roe v. Wade," the landmark Supreme Court decision issued in 1973 which recognized a woman's legal right to abortion.
Kavanaugh's stance on the ruling and whether he would vote to see it overturned, has been unclear.
However, if confirmed, he would replace Justice Kennedy, the conservative-centrist who cast the critical swing vote that saw Roe v. Wade upheld, and bring a conservative five-justice majority to the Supreme Court, sparking fears that his appointment could spell the end of the ruling.
"Does anyone really believe this story would have surfaced if Brett Kavanaugh had pledged allegiance to Roe v Wade?" Carlson questioned. "Of course it wouldn't have.
"Some of the very same people suggesting that Kavanaugh is a sex criminal once defended Bill Clinton when he was credibly accused of rape," he said.
Read more: Julia Louis-Dreyfus Signed Letter Supporting Brett Kavanaugh's Sexual Assault Accuser
"The same group practically beatified Ted Kennedy and Kennedy you'll remember once killed a woman. Not metaphorically killed her but literally killed her," Carlson added, referring to the 1969 Chappaquiddick car accident that saw Mary Jo Kopechne killed.
"And yet Clinton and Kennedy supported abortion in all cases and therefore the left treated them as heroes and swept, speaking of under the rug, their crimes into the dustbin of memory," he said.
"Kavanaugh though may not support Roe v Wade, we don't really know. Therefore he must be destroyed, it's pretty straightforward," Carlson claimed.
"Whatever the story is, it's not about protecting women. Don't buy that spin," he said. "The larger lesson though of this moment and actually the past two years is that the left will not abide losing power even temporarily," Carlson asserted.