Tulsi Gabbard Accuses Chicago Mayor Lori Lightfoot of 'Anti-White Racism,' Calls for Resignation
Former U.S. Representative Tulsi Gabbard accused Chicago's Mayor Lori Lightfoot of "anti-white racism" and called for her resignation in a Friday Twitter post.
Lightfoot drew a backlash after she sent a letter to local Chicago media on Wednesday saying she'd have interviews only with journalists of color. She was marking her second-year anniversary as the city's first Black and openly lesbian mayor.
While much of the backlash came from right-wing critics, Gabbard—a Hawaii Democrat who unsuccessfully sought her party's 2020 presidential nomination—slammed the mayor's decision.
"Mayor Lightfoot's blatant anti-white racism is abhorrent. I call upon President Biden, Kamala Harris, and other leaders of our county [sic]—of all races—to join me in calling for Mayor Lightfoot's resignation. Our leaders must condemn all racism, including anti-white," Gabbard tweeted. The post quickly made Gabbard trend on the social media platform.
In her letter, Lightfoot, who is also a Democrat, contended that the media in Chicago is overwhelmingly led and managed by white people. The mayor said that, as a woman of color and a member of the LGBTQ community, she hoped news media outlets would become more reflective of the diverse city they cover.
"I have been struck since my first day on the campaign trail back in 2018 by the overwhelming whiteness and maleness of Chicago media outlets, editorial boards, the political press corps, and yes, the City Hall press corps specifically," Lightfoot wrote.
The mayor urged newsrooms across the city to hire more reporters of color, emphasizing that they should specifically look to bring on more women of color. Lightfoot pointed out that she regularly does interviews with Black and Latinx media organizations, while taking other steps to encourage diversity in the media industry.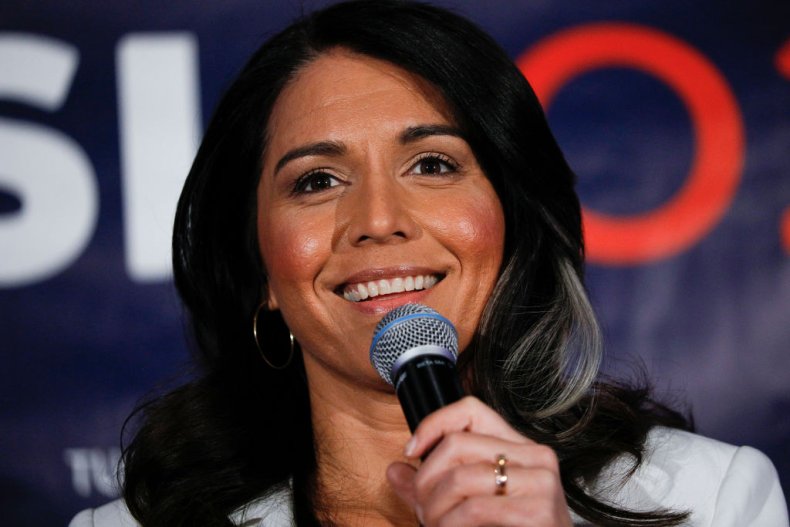 "As a person of color, I have throughout my adult life done everything I can to fight for diversity and inclusion in every institution that I have been part of and being Mayor makes me uniquely situated to shine a spotlight on this most important issue," the mayor wrote.
Others criticized the mayor's decision. Fox News host Tucker Carlson slammed Lightfoot and compared her to "a Nazi."
"To Lori Lightfoot, all that matters is the fact they're White because White people are the same. They are entirely defined by the color of their skin. You can see how this makes life easier for Lori Lightfoot. She knows who to hate, just by looking at them," Carlson, who regularly draws controversy and has been accused of racism, wrote in an opinion article published by Fox News.
"If someday the Chicago police rounded up the entire population of the city, Lori Lightfoot would have no trouble pulling the right ones out of line for punishment. By the way, in case you're wondering, yes, that was a Nazi reference. It was deserved. Lori Lightfoot is a monster," the right-wing pundit wrote.
Maudlyne Ihejirika, a reporter and columnist for the Chicago Sun-Times and president of the local chapter of the National Association of Black Journalists, defended Lightfoot in an interview with WBEZ Chicago.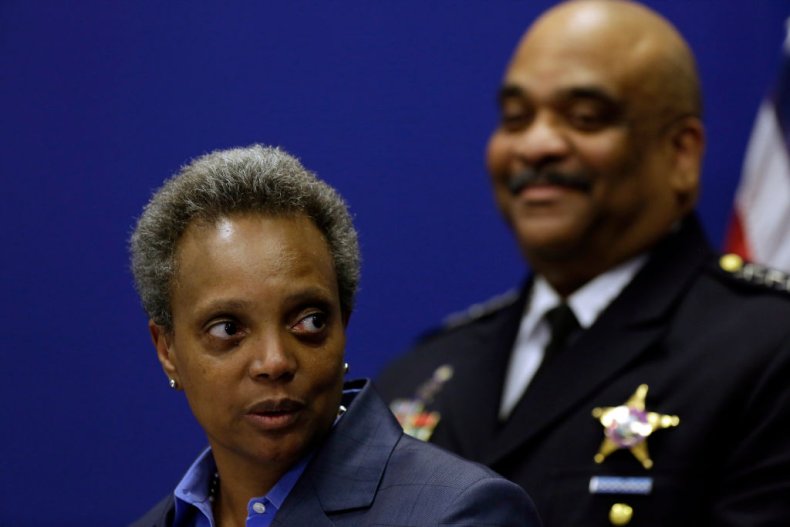 "If a mayor of the third-largest city wants to step up at this time in history and say, 'Here is my effort, here was my reparative measure to address the media sector,' what is the big deal? I say kudos," Ihejirika said.
In a late-April social media post, Gabbard addressed the heightened racial tensions playing out across the country.
"My dear friends and fellow Americans, please, please let us stop the RACIALIZATION of everyone and everything—i.e., racialism. We are all children of God and are therefore family in the truest sense, no matter what our race or ethnicity. This is aloha. This is what our country and world need," the former congresswoman wrote in an April 25 Facebook post.
Newsweek reached out to Lightfoot's office and the White House for comment but did not hear back before publication.