Tulsi Gabbard Claims 'Iran Is Closer Now To A Nuclear Weapon Than Ever Before,' Slams Trump For 'Undermining National Security'
Democratic presidential candidate Tulsi Gabbard blasted President Donald Trump's actions toward Iran, claiming that his decisions has brought the Persian Gulf nation closer "than ever before" to obtaining a nuclear weapon.
"Trump's war with Iran is undermining our national security and putting all Americans in greater danger," Gabbard, a Hawaii congresswoman and Iraq War veteran, warned in a Thursday tweet, sharing a clip of herself discussing recent tensions with Iran on CNN.
"Iran is closer now to a nuclear weapon than ever before. And it's opening the door to resurgence of ISIS/Al-Qaeda," she claimed.
Iran is believed to be closer today to possessing a nuclear weapon than it has been under the restrictions of the 2015 Joint Comprehensive Plan of Action (JCPOA), commonly known as the Iran nuclear deal, which Trump withdrew from in May 2018. Still, it appears to be an exaggeration to say the country is closer than "ever before" to obtaining such a weapon.
The JCPOA successfully reduced Iran's uranium enrichment program, with U.S. intelligence leaders saying last year it would take the Islamic Republic at "about one year" to create a nuclear weapon. Before that agreement, Iran was believed to be within two to three months of creating highly enriched uranium that could be used in a weapon, according to a July 2018 report by the Congressional Research Service.
Now, after Iran announced on Sunday that it would no longer abide by its JCPOA commitments following Trump's controversial decision to carry out a fatal military strike against Iranian general Qassem Soleimani, experts believe it would take Iran four to six months to obtain highly enriched uranium.
Despite Trump's withdrawal of the U.S. from the international deal—which was signed by the Obama administration along with the United Kingdom, the European Union, France, Germany, Russia and China—Iran remained committed to the agreement until one year later in May 2019. It then announced it would begin walking away from its commitments under the JCPOA. After Soleimani's death, Iran has said it will not abide by the nuclear deal's terms.
As New Scientist reported this week, the Arms Control Association estimates that Iran would take "four months to make 1,050 kilograms of low-enriched uranium" and would then need more time to make a weapon.
Aniseh Bassiri Tabrizi, a research fellow at the Royal United Services Institute, a London-based security think tank, told CBS News that Iran could now develop a nuclear weapon within six months. She noted, however, that Iran has still expressed support for the JCPOA but plans to no longer abide by its obligations under the deal.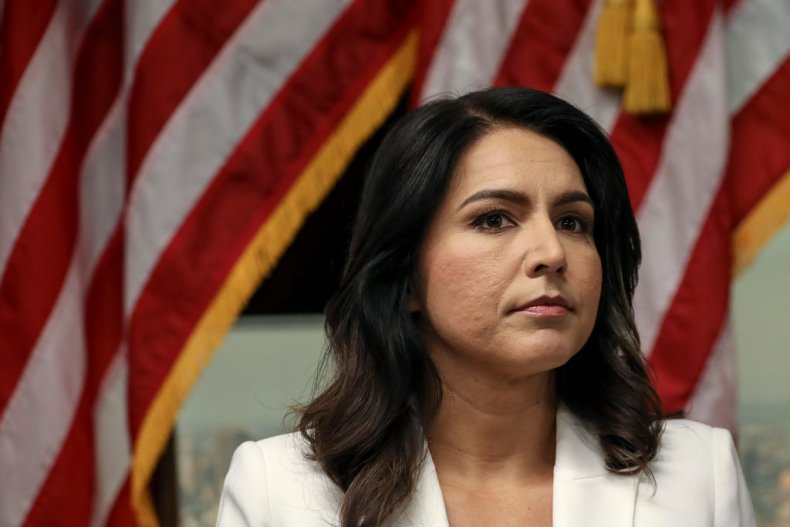 Iran "is still allowing the verification by [International Atomic Energy Agency] inspectors," she told CBS.
But Trump's decision to withdraw from the JCPOA does appear to have increased the risk of attacks on American interests from Iran or its proxies, which arguably is "undermining" national security, as Gabbard claims. Militant groups supported by Iran decreased their attacks significantly after the JCPOA went into effect, from 80 in 2014 to just six in 2017, according to The New York Times. In 2018, the year Trump exited from the deal, the number of attacks shot up to 40.
A Congressional Research Service report published this week also noted that "bilateral tensions [between Washington and Tehran] have escalated significantly" since Trump's decision to leave the nuclear deal and reimpose sanctions on Iran.