Tulsi Gabbard Latest to Support Fair Play for Female Athletes | Opinion
Thursday night, Democratic congresswoman Tulsi Gabbard of Hawaii stepped away from radical activists within her party to introduce the Protect Women's Sports Act. It's encouraging to see a notable Democrat support such legislation. However, Americans should know that Gabbard is not the first left-of-center person to take this stand, and she surely won't be the last.
Athletic associations across the country have recently started allowing males to compete in women's sports if they identify as female. But this is inconsistent with the requirements of Title IX, which forbids discrimination on the basis of sex. Allowing athletes to compete based on gender identity rather than biological sex represents exactly that kind of discrimination, because it exclusively harms women and girls.
As Gabbard stated in her press release regarding the bill, which she co-sponsored with Republican congressman Markwayne Mullin of Oklahoma, "Title IX was a historic provision championed by Hawai'i's own Congresswoman Patsy Mink in order to provide equal opportunity for women and girls in high school and college sports.... However, Title IX is being weakened by some states who are misinterpreting Title IX, creating uncertainty, undue hardship and lost opportunities for female athletes." In clarifying the requirements of Title IX, Gabbard's bill would block federal funding to schools that fail to comply with federal law.
Just last month, the liberal feminist group Women's Liberation Front filed an amicus brief supporting a bill protecting women's sports in the state of Idaho, where college athletes have lost opportunities by being required to compete against males. Women's Liberation Front has supported such bills in other states as well.
Last year, 18-time women's Grand Slam winner Martina Navratilova and Olympic gold medalist Sanya Richards Ross made a similar argument in The Washington Post. In the op-ed, these athletes supported the many liberal positions articulated in the so-called Equality Act—with one caveat.
"The evidence is unequivocal that starting in puberty, in every sport except sailing, shooting and riding, there will always be significant numbers of boys and men who would beat the best girls and women in head-to-head competition. Claims to the contrary are simply a denial of science," the athletes wrote. They are absolutely right.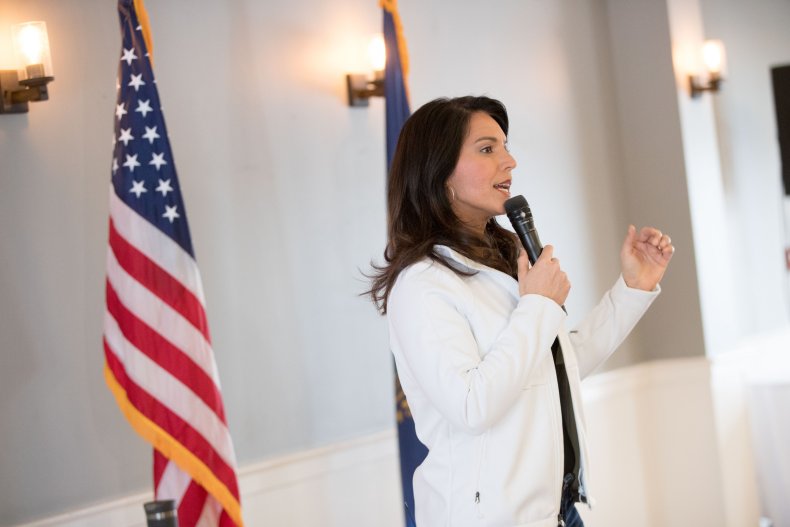 Transgender activists claim this concern can be offset by testosterone blockers, but this is simply not true. Male athletes have numerous advantages over comparably fit and trained females, including greater muscle mass, greater bone density, larger lung capacity and more. No amount of testosterone blockers or life-altering surgeries can erase those differences.
Just ask Chelsea Mitchell, a female athlete in Connecticut. Four times, Chelsea was the fastest girl in a state championship race... but she didn't receive the gold medals she deserved because they were given to males competing in the female category.
Or ask Alanna Smith, another elite athlete in Connecticut. Alanna should have been named runner-up in the state championship race for the 200 meter her freshman year. But like Chelsea, she was not given the award she deserved because she was pushed down in the rankings by a male athlete. I'm proud to represent Chelsea, Alanna and two other female athletes in a lawsuit filed by Alliance Defending Freedom on their behalf to vindicate their rights under Title IX.
Americans recognize the pain and injustice being experienced by young women like Chelsea and Alanna. Polling from the American Principles Project this past July found that 77 percent of likely voters across 10 swing states opposed boys competing in women's athletics. A separate poll from Women's Liberation Front in conjunction with Spry Strategies had similar results, finding that even in California, 74.8 percent of likely voters agreed that females should not have to compete against males.
Our laws need to recognize biological reality. When they don't, women are the ones who suffer for it. Tulsi Gabbard has courageously stepped forward to address part of this issue by introducing a bipartisan bill that more than three-quarters of Americans agree with. We hope some of her Democratic colleagues will listen to the polling, listen to the stories of young women like Chelsea and Alanna and follow Gabbard's leadership to provide female athletes the level playing field that they deserve.
Christiana Holcomb is legal counsel with Alliance Defending Freedom (@Alliance Defends) and represents female athletes in Connecticut and Idaho who are seeking to protect women's sports.
The views expressed in this article are the writer's own.