Tulsi Gabbard Warns Rising Tensions With Russia, China 'Bringing Us Closer to the Risk of Nuclear Catastrophe'
Democratic presidential candidate Tulsi Gabbard warned of an increased risk of "nuclear catastrophe," pointing to tensions with Russia and China.
Gabbard, a congresswoman from Hawaii who is the first female combat veteran to run for president, appeared Thursday on Fox & Friends to discuss a range of issues, including U.S. nuclear and security policy in the wake of North Korea's decision to once again launch ballistic missiles. The presidential hopeful said that the Trump administration's diplomatic efforts with North Korea are positive but that further steps need to be taken.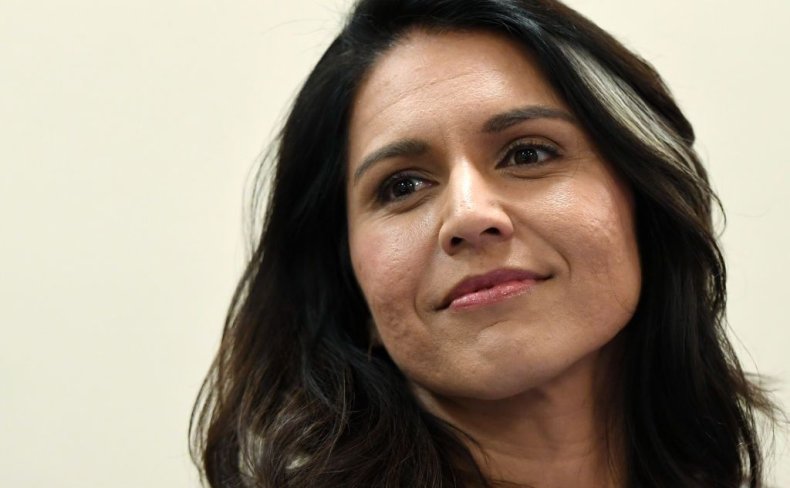 "The negotiations that have already happened are steps in the right direction," Gabbard said. "I think we've got to look at our policies and see how can we help further push these negotiations forward," she added, pointing out that her constituents in Hawaii are particularly concerned about North Korea's capabilities.
Later in the segment, Gabbard warned against "escalating tensions" with China as well as Russia, pointing to security issues. Saying she was "concerned," the congresswoman said, "We have rising tensions with nuclear armed countries like Russia and China."
"This is bringing us closer to the risk of nuclear catastrophe, something that is undermining our own national security, as well as the safety of the world," she argued.
While Trump has pushed for improving ties with North Korea in an effort to denuclearize the Asian nation, his administration also announced at the beginning of February that it would withdraw from the Soviet-era Intermediate-Range Nuclear Forces treaty with Russia, which was signed under President Ronald Reagan. The agreement banned all ground-launched ballistic and cruise missiles with ranges of about 300 to 3,500 miles. Both Moscow and Washington have accused each other of violating the treaty's terms.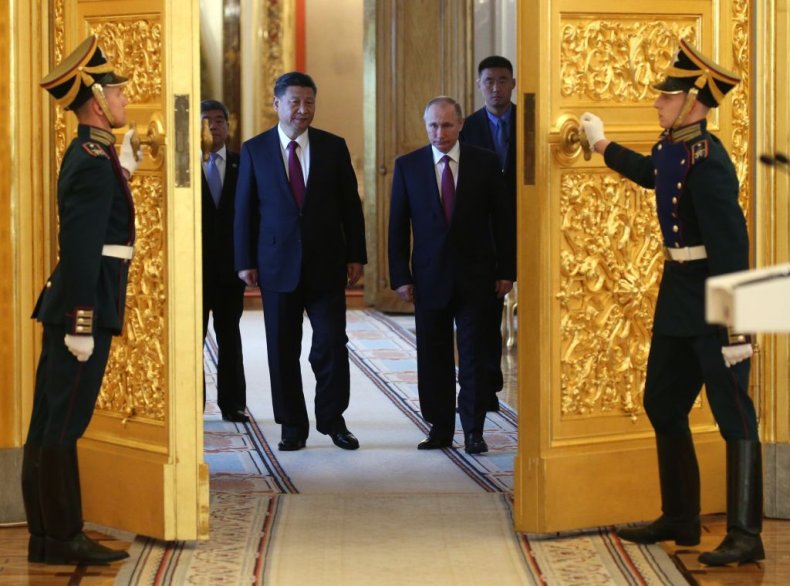 There has been talk from Russia and the U.S. of forming a new, updated treaty that would potentially include China, which is believed to have the world's fourth largest stockpile of nuclear weapons after Russia, the U.S., and France, respectively. However, China's 280 warheads are dwarfed by Russia's estimated 6,850 warheads and America's 6,450.
Tensions remain high between Beijing and Washington over trade, security and global influence. The Trump administration has taken a hard-line position toward Beijing in regard to trade and global security, slapping new tariffs on billions of Chinese imports and attempting to strong-arm allies into standing against the use of Chinese technology.
Meanwhile, the Trump administration's negotiations with North Korea's Kim Jong Un, who is closely allied with China, appear to be floundering after Pyongyang tested ballistic missiles last Friday and again on Thursday morning. Trump had repeatedly touted Kim's promise to not launch more weapons as a success, but the recent tests suggest North Korea's commitments were not sincere.