Trump's Love of Kim Jong Un Creates a 'Destabilizing Situation' Among Allies, Says Ex-White House Aide
Former White House official Ben Rhodes warned on Thursday that President Donald Trump's trust in North Korea's Kim Jong Un over U.S. allies has fostered a "dangerous and destabilizing situation" that could affect the entire world.
Rhodes comments, which he made during an interview on MSNBC's Morning Joe, came after North Korea fired more short-range missiles after a similar test last Friday. Before Rhodes' interview, the Morning Joe hosts played a clip of Trump, during his February summit with Kim in Vietnam, insisting that he trusted Kim to not conduct weapons tests. "I take him at his word," the president said at the time.
"Thus fa, what you've seen this president do is heap praise on Kim Jong Un and kind of revel in the spectacle of these summits, where nothing happens," said Rhodes, who served as deputy national security adviser to President Barack Obama. "They've not rolled back their nuclear program at all. They've not rolled back their ballistic missile program at all."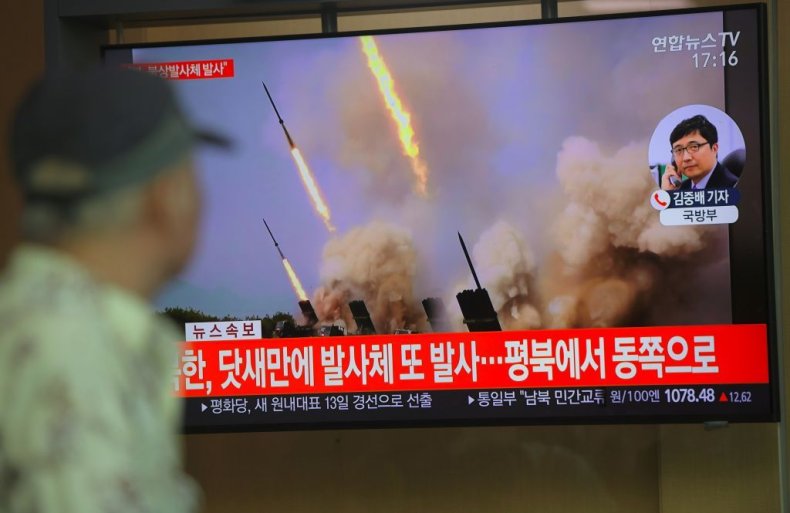 Continuing his criticism of Trump's approach, Rhodes said: "We cannot stress how unusual it is that this president takes Kim Jong Un at his word repeatedly."
The national security expert pointed out that the president should instead be working closely with allies such as South Korea and Japan. Trump has "consistently treated allies worse than he's treated Kim Jong Un, and that's why this has become such a dangerous and destabilizing situation globally," he said. "The U.S. is seen as not being able to keep its word to our closest treaty allies."
Rhodes also drew a comparison between Kim's approach to Trump and the approach of other strongman leaders from around the world. "If you flatter him [Trump], if you give him a spectacle, you don't need to do anything."
Although Trump has repeatedly praised Kim and spoken optimistically about the possibility of denuclearization, talks between Washington and Pyongyang have faltered following the president's second face-to-face meeting with Kim, in Vietnam at the end of February. Trump left that meeting abruptly without any meaningful agreement.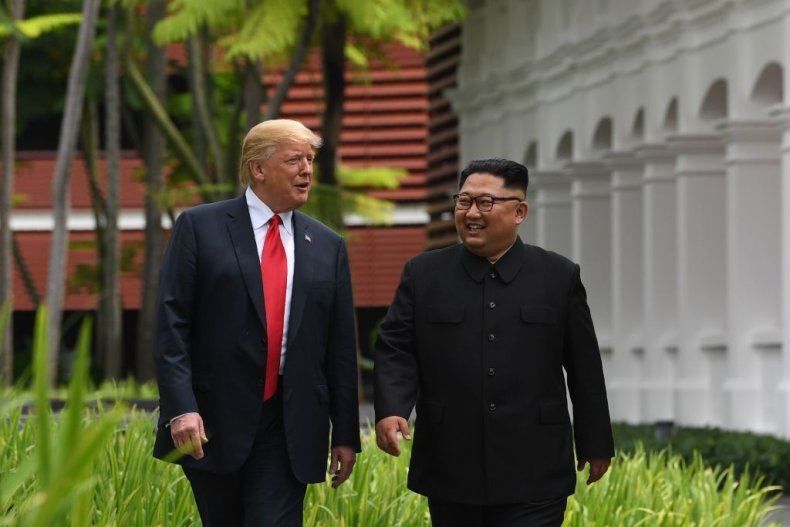 Then, last Friday, North Korea carried out its first ballistic weapons tests in more than a year. Trump responded by saying that Kim "does not want to break his promise to me."
On Wednesday, a spokesperson for the Defense POW/MIA Accounting Agency confirmed that talks over returning the remains of thousands of U.S. soldiers had been suspended. About 7,700 U.S. soldiers' remains are still in North Korea 66 years after the Korean War armistice. That news marked another key setback for Trump's North Korea policy, as the president has long touted Kim's promise to return the remains.
Experts have long been skeptical about Trump's negotiations with North Korea. As Rhodes pointed out, despite the president's optimistic rhetoric, Kim has not taken any significant steps toward denuclearizing his nation. Satellite images and reports have even suggested that North Korea has actually expanded its nuclear program while negotiations have continued.