Tulsi Gabbard Urged to Resign by Former Hawaii Governor After Voting 'Present' on Both Articles of Impeachment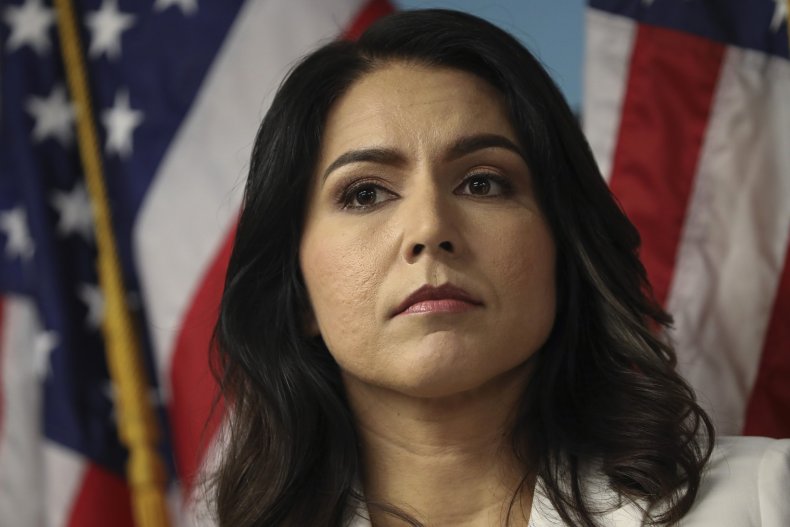 Former Hawaii Governor Neil Abercrombie has urged Rep. Tulsi Gabbard (D-Hawaii) to resign after the presidential candidate voted "present" on two articles of impeachment against President Donald Trump last week.
Abercrombie served as the state's governor from 2010-2014. On Monday he told Honolulu Civil Beat that the Hawaiian congresswoman's votes on impeachment are a sign that she is no longer fit for office. Gabbard has already announced she intends to forego a reelection campaign in favor of her presidential candidacy.
Abercrombie, who served in congress for two decades before becoming governor, says she should quit now and allow the congressional seat to be filled by special election for the sake of her constituents.
"I feel very strongly the 2nd District of Hawaii must be fully represented," Abercrombie told the publication. "Its not a question if she will pay attention to me, but its if she will pay attention to her duty to Hawaii."
The former governor serves as the co-chair for the election campaign of a candidate hoping to take Gabbard's seat after she leaves office. He insists that his call for the congresswoman to resign is unrelated to the campaign.
"I believe that the only really honorable thing to do and sensible thing to do and politically forthright thing to do is to resign the seat, let us have a special election and then see whoever wins that seat whether they can do a good enough job to win a primary in August and a general election next November," Abercrombie told Politico on Monday.
Trump was impeached by the House on Wednesday, with most votes cast along party lines. Gabbard raised eyebrows as the lone member of the chamber to vote "present" on both articles—abuse of power and obstruction of Congress. She said she cast the votes with a "much needed reconciliation" in mind, hoping it would help "heal" the country. Gabbard has faced widespread criticism from fellow Democrats since the vote, including many from her home state.
While a number of Democrats have condemned Gabbard, some Republicans have lauded her decision. Trump spoke about her positively during a Saturday speech in Florida.
"I give her respect. She didn't vote the other day," said Trump. "I give her a lot of respect. Because she knew it was wrong. She took a pass."
Gabbard rebuked Trump's praise by declaring the president "unfit to serve" during a Monday interview with Hill TV. She supported the inquiry moving ahead in September after earlier opposing its launch. Gabbard issued a statement following the vote which described the impeachment as a "partisan endeavor."
"I could not in good conscience vote against impeachment because I believe President Trump is guilty of wrongdoing," said Gabbard. "I also could not in good conscience vote for impeachment because removal of a sitting President must not be the culmination of a partisan process, fueled by tribal animosities that have so gravely divided our country."
Newsweek reached out to Gabbard's office and received the following statement from T. Ilihia Gionson, Hawai'i Communications Director:
"Hawaiʻi is Congresswoman Tulsi Gabbard's home and her heart. Just this session, she has secured major legislative wins for Hawaiʻi including better reporting on Red Hill aquifer protection, consultation between the military and Native Hawaiians, helping our veterans affected by toxic burn pits, opportunities for defense contracting for Native Hawaiian companies, and more. Her pursuit of the highest office in the land has not compromised her and her team's commitment to serving the people of Hawaiʻi in her fourth term in Congress."
Update 12/23, 10:56 p.m.: This article has been updated to include a statement from Rep. Gabbard's office.