'Should Be Dead:' Man Has 10 Inch Tumor Removed After Years of Misdiagnosis
A man who "should be dead" had a 10-inch tumor removed from his colon after years of it being misdiagnosed by doctors, all the while growing and growing inside him.
Patrick Duff, who lives in California, shared a graphic image of the tumor after it was removed from his colon to Reddit, where it has so far received over 61,000 upvotes. "The surgeons didn't know why I wasn't dead," he wrote in a comment on the post. "By all scientific measures, I should be dead."
He has now told Newsweek about his journey to becoming cancer-free.
In 2019, Duff started having terrible stomach aches. He was checked into the hospital and was diagnosed with diverticulitis, a condition where infection or inflammation of pouches called diverticula can form in your intestines. He was supposed to have a colonoscopy but it got canceled without explanation.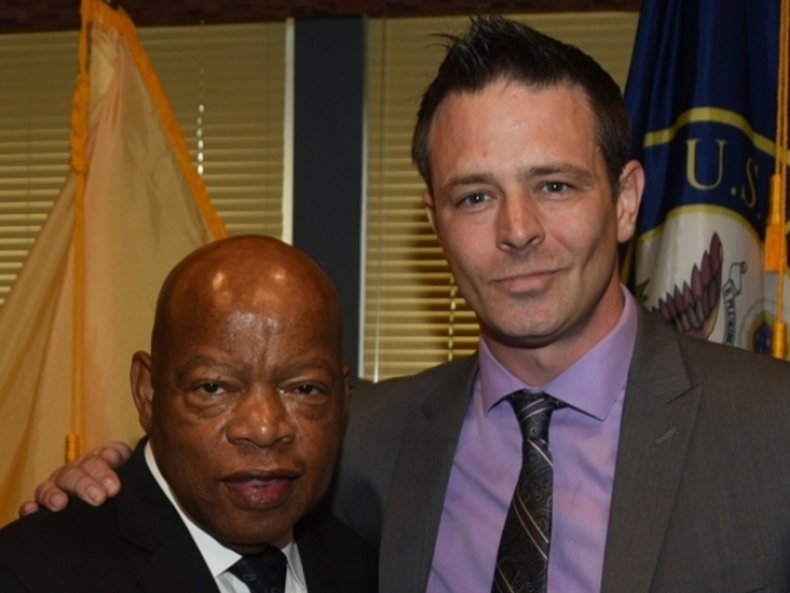 Years went by and things only got worse. In May 2021, he went to the hospital again because it "felt like [he] was dying." Doctors said it was only diverticulitis again, and took CT scans and x-rays, but still thought the culprit was just inflammation—not a tumor.
He was prescribed antibiotics, which he says "made the tumor burn like a hot knife inside of [him], especially when [he] tried to go to the bathroom."
Duff went to see the doctor yet again a month later and told them that he felt like he was about to die. He finally got his colonoscopy. "Getting a colonoscopy is less painful and stressful than going to the dentist, so if you think you are having issues, get your butt checked!" he said.
When he woke up, the doctor broke the bad news. It was cancer.
"It was like hearing a death sentence, and even though I was lying down, I felt like I was sinking into Earth," he told Newsweek. "It was almost like I felt as though the world was leaving me behind. I was crushed. When I broke the news to my mother and father, I began to weep like a baby on my mother's shoulder, who promised to be by my side no matter what."
One week later, he underwent a 10.5-hour surgery to remove the 10-inch mass from his colon.
"That whole week my mom came and stayed with me so we could discuss the difficult details of if I didn't make it through, which included things like the songs I wanted played at my funeral. It was one of the most difficult things I have ever done," he said.
He spent five days in the hospital afterward, which was when he got that photo of his tumor. The surgeon joked that he might end up in a medical journal and asked if he'd like to see it. Of course, he said yes. Wouldn't you?
Patrick grew up in New Jersey and moved to California to get involved with the medical marijuana movement with $200 dollars to his name, and his dog. He went on to open up seven different dispensaries—one in Ukiah and six in Los Angeles—but stopped selling once his son was born.
The oncologist told him after his surgery that he was at extremely high risk, stage 2, and recommended six months of chemotherapy right away. Patrick declined. He said he was going to take his own treatment, "Rick Simpson" cannabis oil. The oncologist agreed to still monitor him.
At each visit, he said his blood tests came back better and better, with the signs of anemia completely disappearing, until he was declared cancer-free.
Before he got sick, Patrick learned that Martin Luther King Jr.'s first civil rights battle actually took place in Maple Shade, New Jersey, and despite growing up two towns over, he had never heard about it. He decided to lobby the township to install a plaque, and, spurred on by his recovery, is still fighting to save the home in Camden where King planned his first protest, with an application going in front of the Pennsylvania Historic Commission to place The First Unitarian Church on the national register of historic places.
"I am on a mission to help people know that each and every individual has the ability to change the world to make it a better place," he said.