Turkey Says Autopsies Show Chemical Weapons Use in Syria Strike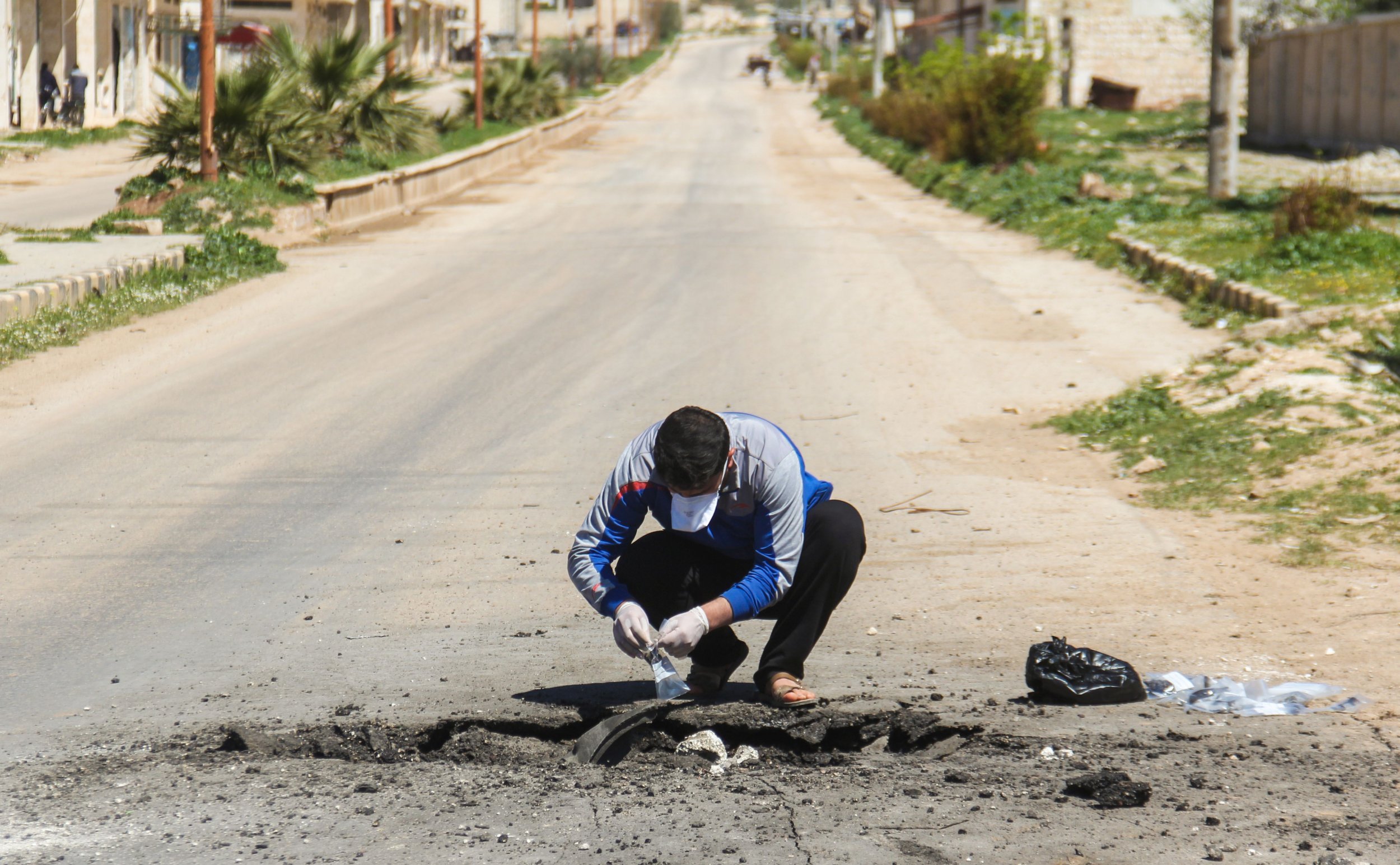 Turkey on Thursday said it had confirmed that the Syrian regime had used chemical weapons after conducting autopsies on three people killed in an attack in northwestern Syria.
An airstrike hit the town of Idlib in northern Syria on Tuesday, with international monitors saying it was a chemical attack. "Autopsies were carried out on three of the bodies after they were brought from Idlib. The results of the autopsy confirms that chemical weapons were used," Turkish Justice Minister Bekir Bozdag said, quoted by state-run Anadolu news agency. He said that World Health Organization and U.N. officials were present during the tests.
"This scientific investigation also confirms that [Syrian President Bashar al-] Assad used chemical weapons," Bozdag added. He did not specify what chemical they thought was used in the attack.
The death toll from the strike increased overnight to 86 dead, according to the Syrian Observatory for Human Rights, a U.K.-based monitoring group.
Activists shared videos of civilians foaming at the mouth and struggling to breathe, the result of what they said was a Syrian regime strike. Doctors' accounts conflicted over the chemical that was used in the attack, varying from chlorine to sarin. Turkey reacted by sending ambulances from southern Turkey to the town, transferring 32 wounded Syrians to a medical facility. Three of those died after the transfer.
Turkey has been a fierce opponent of Assad and his government throughout the six-year civil war and supported moderate rebels seeking to end his rule. On Wednesday, Turkish President Recep Tayyip Erdogan called Assad a "murderer" and condemned the world's "silence" on the deaths.
Read more: Trump, quick to blame Obama on Syria, finds himself in the same quandary
Turkey's claim of having evidence of chemical use in the attack adds to the growing belief among world powers that Assad's forces were responsible.
The U.S. administration, which had previously appeared to be keeping its distance from the turmoil of the conflict, performed a U-turn on Wednesday following the attack. President Donald Trump, in a joint press conference with Jordan's King Abdullah II, called the incident an "affront to humanity" that crossed "a lot of lines." He said the strike meant his "attitude toward Syria and Assad has changed very much." His ambassador to the U.N., Nikki Haley, warned that Washington could take unilateral action if the U.N. failed "in its duty to act collectively."
The Syrian government has denied ever using chemical weapons to attack rebels opposing Assad's rule. However, the U.N. holds the regime responsible for at least three chemical attacks. Tuesday's attack, if the use of a nerve agent is confirmed, would represent the worst in Syria since 2013. In August of that year, the regime dropped sarin gas on the Damascus suburb of Ghouta, leaving what the U.S. government said was more than 1,000 dead.
Russia defended its key Middle Eastern ally on Wednesday, saying that Syria did carry out a chemical attack on Khan Sheikhoun, but that the strike hit a depot holding "toxic" weapons belonging to rebel and jihadi groups.
In an interview with Croatian newspaper Vecernji List published on Thursday, Assad said the government could not reach an agreement with the Syrian opposition at peace talks in Geneva and Astana, the Kazakh capital. He said there was therefore no "option except victory."
The U.N. Security Council, which convened an emergency session on Wednesday over the attack, is set to vote on a resolution that France has pushed for. The draft resolution calls for a probe by international chemical weapons watchdog the Organization for the Prohibition of Chemical Weapons. It also requests that Syria provides information about its military flights on Tuesday.
"These crimes must not go unpunished," French Foreign Minister Jean-Marc Ayrault told CNEWS television. "It's difficult because up to now every time we have presented a resolution, there has been a veto by Russia and sometimes by China... but we must cooperate because we need to stop this massacre."