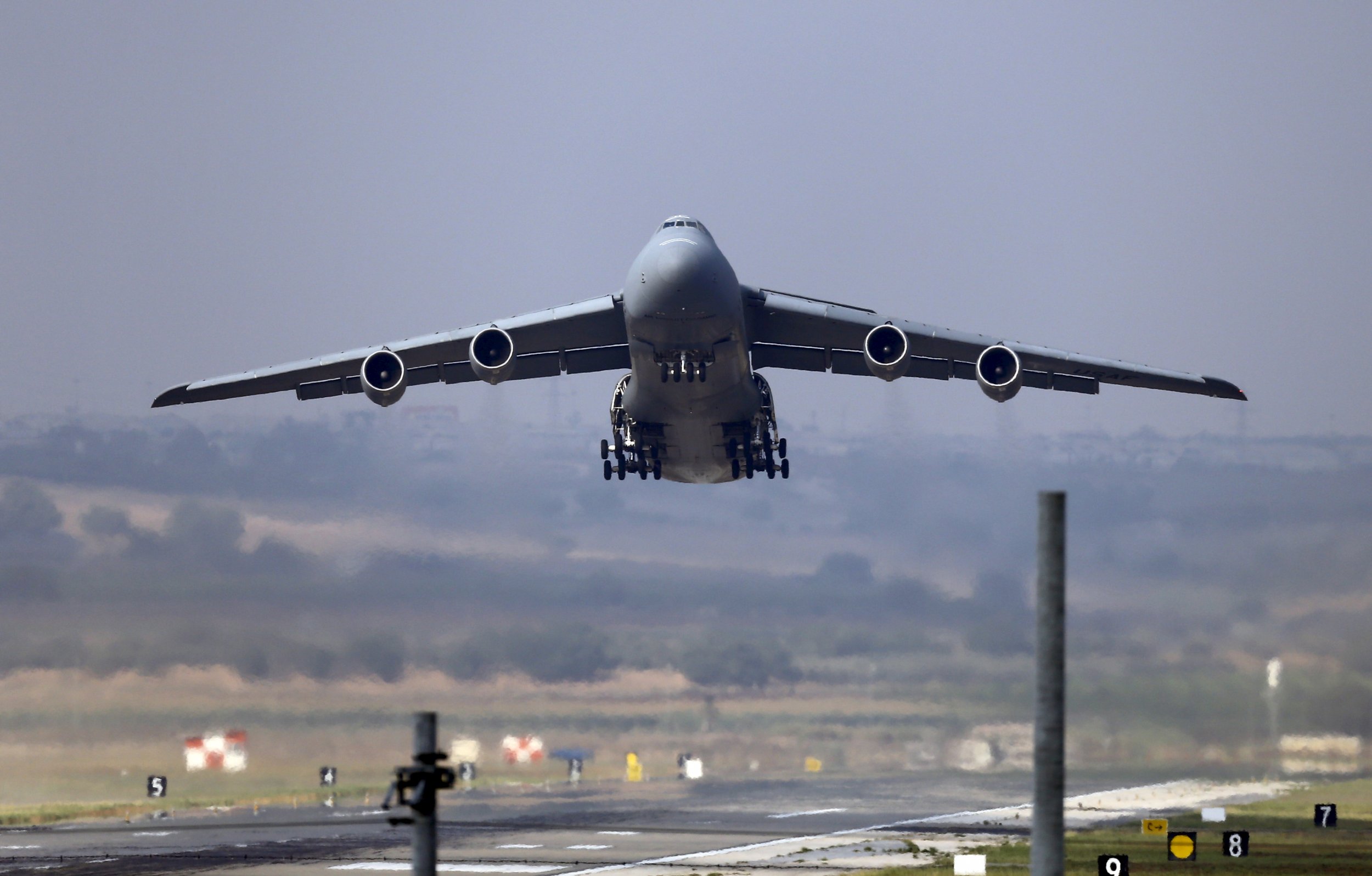 Shutting the Turkish air base used by the U.S.-led coalition will not happen for now, Turkey's foreign minister said Thursday, despite several Turkish officials questioning U.S. presence there due to tensions over the war in Syria.
The U.S.-led alliance has conducted airstrikes from eastern Turkish base on militant group Islamic State (ISIS) in Syria since 2015. However, on Wednesday Turkish foreign minister Mevlut Cavusoglu said that Ankara was facing a "crisis of confidence" with the U.S. and cast doubt on need to allow the U.S. to use the base in Incirlik.
The comments prompted debate in Turkey, with President Erdogan's spokesman, Ibrahim Kalin, saying on Thursday that Ankara reserves the right to remove any foreign deployment but that as the "the conditions should be evaluated." He also said that Turkey has raised its concerns with the U.S. over what the government feels is a lack of support in fighting ISIS in Al-Bab in Syria.
Deputy Prime Minister Veysi Kaynak said on Thursday that "our people and our nation" questioned U.S. presence in Incirlik, and that it was now "on the agenda" for Ankara.
The Turkish government has long felt disillusioned with the West's reluctance to combat Kurdish militants alongside ISIS, and Western powers have criticised Turkey's crackdown on dissent since the failed coup attempt in July.
Cavusoglu, who spoke to Turkey's state news channel TRT after his meeting with U.N. Secretary General Antonio Guterres in New York, said that the base used by the U.S. will remain working for the time being.
However, Cavusoglu maintained pressure on Washington by reiterating his criticisms of the U.S.'s commitment to supporting Turkey.
"Closing the Incirlik base is not on our agenda for now, but there is no sense in keeping it open if the coalition will not provide support against Daesh," he said,using an alternative name for ISIS.
"Since we have established a coalition to combat Daesh, we have provided physical opportunities in Turkey. Well, why do you not support us? What is your purpose?" he added, according to Turkish state news agency Anadolu.
The Turkish government has strongly increased its allegations against the current U.S. administration in recent months, anticipating a better relationship with President-elect Donald Trump once he is sworn in.
Turkey is a longstanding U.S. and NATO ally and boasts the second biggest army in the alliance. However, it is also expected to attend Russia-led peace talks on the Syria conflict in Kazakhstan later this month, where the U.S. will be notably absent.