Turkey's Erdogan Is Mounting a Countercoup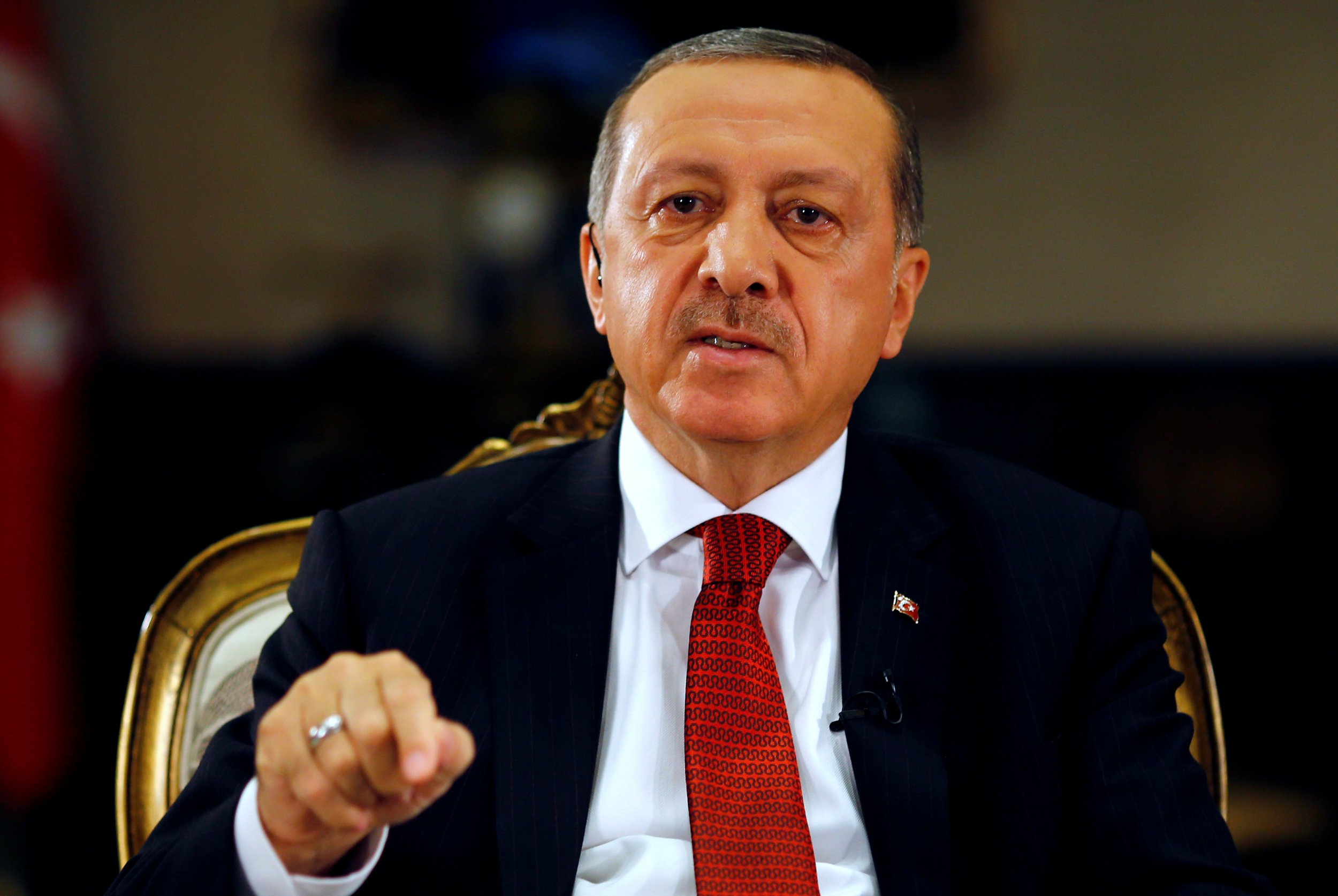 It will likely be years, if ever, before the world understands this summer's failed coup attempt against Turkish President Recep Tayyip Erdogan. Who was behind it? Why did those who attempted it go forward if they knew it might fail? Didn't they know it might? And if not, why not? But in the aftermath, what couldn't be clearer is that Erdogan is staging a massive countercoup—and he is doing so with a vengeance. His government had detailed lists at the ready of who it wanted to pursue after the coup failed. Why else after arriving back in Istanbul did Erdogan call it a "gift from Allah''? He is purging those he considers enemies from every facet of society, ordering the arrest of thousands of people in the military, judiciary, the media and universities, as well as imposing a three-month state of emergency. Newsweek has confirmed that businesses are also being targeted. So far, at least two state-owned companies, several employees who are suspected of "supporting" the coup have been arrested, according to a director at one of the companies. "It is the biggest witch-hunt in the history of the republic," Turkish journalist Can Dündar wrote in The Guardian.
In so doing, Erdogan is revealing who he is, and what he stands for, if there had been any doubt remaining: a hard-core Islamist who has used democracy to get what he wants—power. As Dündar, a prominent documentarian who has been convicted of espionage for his stories about the Turkish government's operations in Syria, said in his Guardian story, the country's politics has always functioned like a pendulum: "It swings from mosque to barracks, and back again." Had it succeeded, this would have been the fourth outright military coup in Turkey since 1960. (There was also de facto coup in 1997, in which the military issued "recommendations" for the government to adopt—or else.)
The key difference now is that the Erdogan is revealing himself to care as little about democracy and its institutions as the coup plotters did. As a prominent business executive in Istanbul told me by email, "Who is to shelter us from the police state that is now revealing itself?"
The answer to that is not at all clear. Erdogan, in his 13 years in power, has packed the Turkish bureaucracy with allies and is now ruthlessly trying to rid the military of any opposition. In the past, the military was the effective guarantor of the secularism that was at the core of Mustafa Kemal Ataturk's modern republic, which was founded in 1923.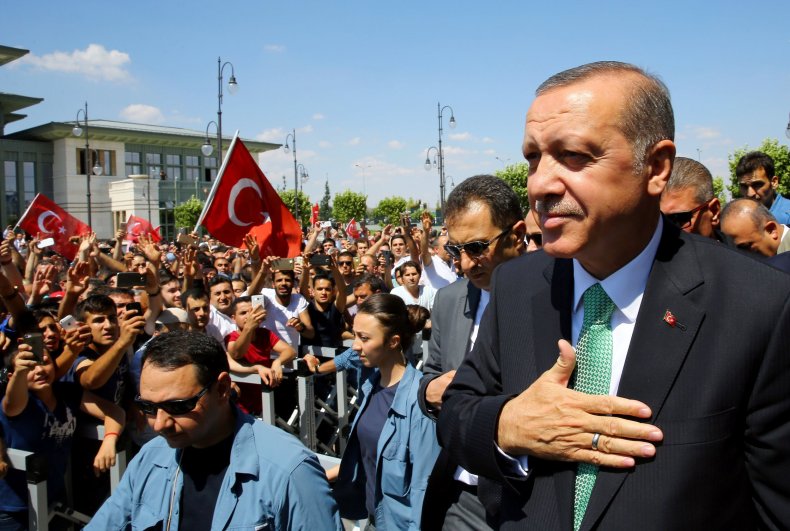 An unchecked, out-of-control Erdogan is bad for Turkey. Its economy was already suffering, terrorist attacks having ripped into the vital tourism sector, and now the violence associated with the coup and countercoup will accelerate the decline. "With the army now so weakened and the chaos which Erdogan himself has fed and nurtured in the region—now not only at Turkey's doorstep but even within—this could get much worse before it gets better," says the Turkish business executive.
The countercoup only intensifies the dilemma Erdogan's government presents for the outside world—and in particular those counties involved in the fight against the Islamic State militant group in neighboring Syria. President Barack Obama, in his public statements, condemned the coup, and said all the right things about respect for democracy and the rights of the Turkish people; but the truth is Erdogan has been an increasing problem for Washington and its allies. He loathes Syrian dictator Bashar Al-Assad and as a result has been, at best, a lackluster ally in the war against ISIS. Intelligence sources in the Middle East say Turkey has provided aid and comfort to ISIS fighters as well as to Jabhat Al Nusra, an Al-Qaeda offshoot fighting the Syrian government.
Erdogan considers the Kurdish groups fighting against Assad as mortal enemies, but he has loudly denied that he aids and abets ISIS and its allies, calling such reports "an anti-Turkey smear campaign." But there is voluminous, open-source anecdotal material suggesting that cooperation has been real. A senior intelligence official in the Middle East says the evidence is "more than compelling," and that his government has raised the issue with Turkey on several occasions. The response: "We've been stonewalled every time."
Had the coup succeeded, there would have been no tears shed among the anti-ISIS alliance, perhaps even including Washington, even though Obama originally had high hopes for his relationship with Erdogan. Now everyone's stuck with him, and Obama has to deal with Turkey's insistence that the U.S. extradite an old Turkish cleric, Fethullah Gülen, who's been living in self-imposed exile in Pennsylvania's Poconos Mountains for nearly two decades. Erdogan is obsessed with Gülen—American Enterprise Institute scholar Michael Rubin says if "a bird shat on Erdogan's head he'd blame Gülen"—and now says his government has evidence that the cleric is behind the coup. U.S. Secretary of State John Kerry hasn't ruled out an extradition, saying the U.S. would look at any evidence Ankara can provide.
The more important issue now is what more Erdogan is going to do with his "gift from Allah." "How repressive will he get, just how much of a madman will he show himself to be," writes the Istanbul-based businessman. "I don't know the answer to that, but I very much fear what it might be."