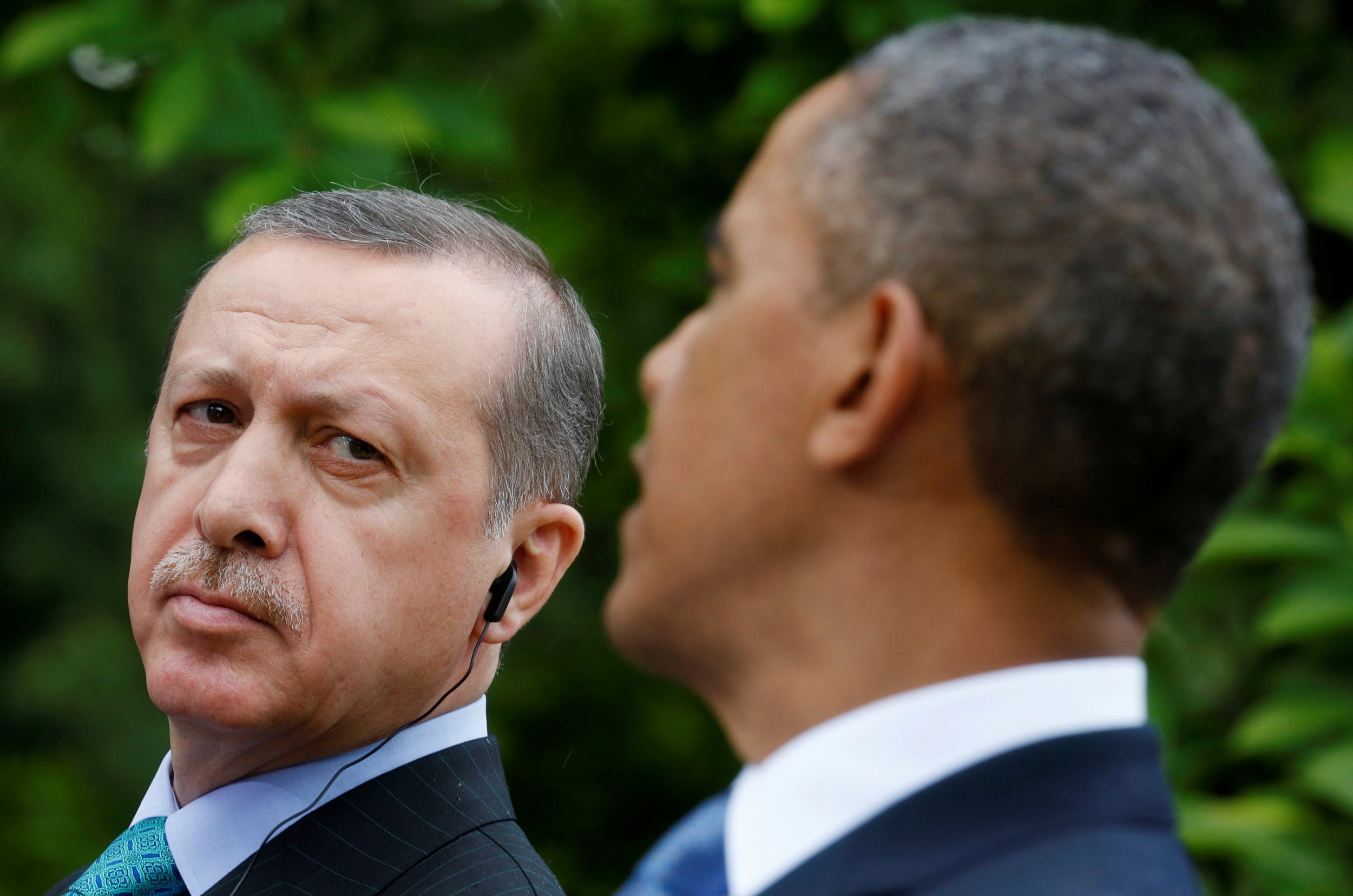 Turkish President Recep Tayyip Erdogan has expressed his disappointment at the state of relations between him and U.S. counterpart Barack Obama and Russian leader Vladimir Putin.
Speaking to journalists following his return from the U.S., where he attended boxing legend Muhammad Ali's funeral, Erdogan lamented how promising political and economic ties with both powers were only a few years ago, daily newspaper Hurriyet reported.
"We were very hopeful when Mr. Obama picked Turkey as the first country to visit when he took the seat," Erdogan said, referring to Obama's visit to Turkey, following his election in 2008. At the time, Erdogan announced Ankara and Washington had outlined plans then to form a "model partnership."
"Unfortunately, our expectations did not come true," he said. "For example, in the economic fields, the ties declined instead of improving. Our expectations in foreign politics were also not fulfilled."
Erdogan criticized Obama for not managing to withdraw U.S. troops from Afghanistan as he had from Iraq and for not closing down Guantanamo Bay. The Turkish president also noted that the U.S. and Turkey "could not show a strong presence together on Syria and Iraq" with the U.S. prioritizing strikes against the Islamic State militant group (ISIS) while Turkey opened a fresh offensive on Kurdish groups.
Erdogan also admitted that relations with Russia had deteriorated after Turkey downed a Russian SU-24 jet after it allegedly invaded Turkish airspace, but he hoped this trend would be reversed soon.
"Our friendship with Mr. Putin carried the mutual relations to a very advanced level," Erdogan said, highlighting that trade with Russia was higher than with the U.S.
"I hope that the relations will recover soon and we will return to those old days even more strongly," the Turkish leader said.