'We Need Germany,' Says Turkish Minister to Bemusement From German Politicians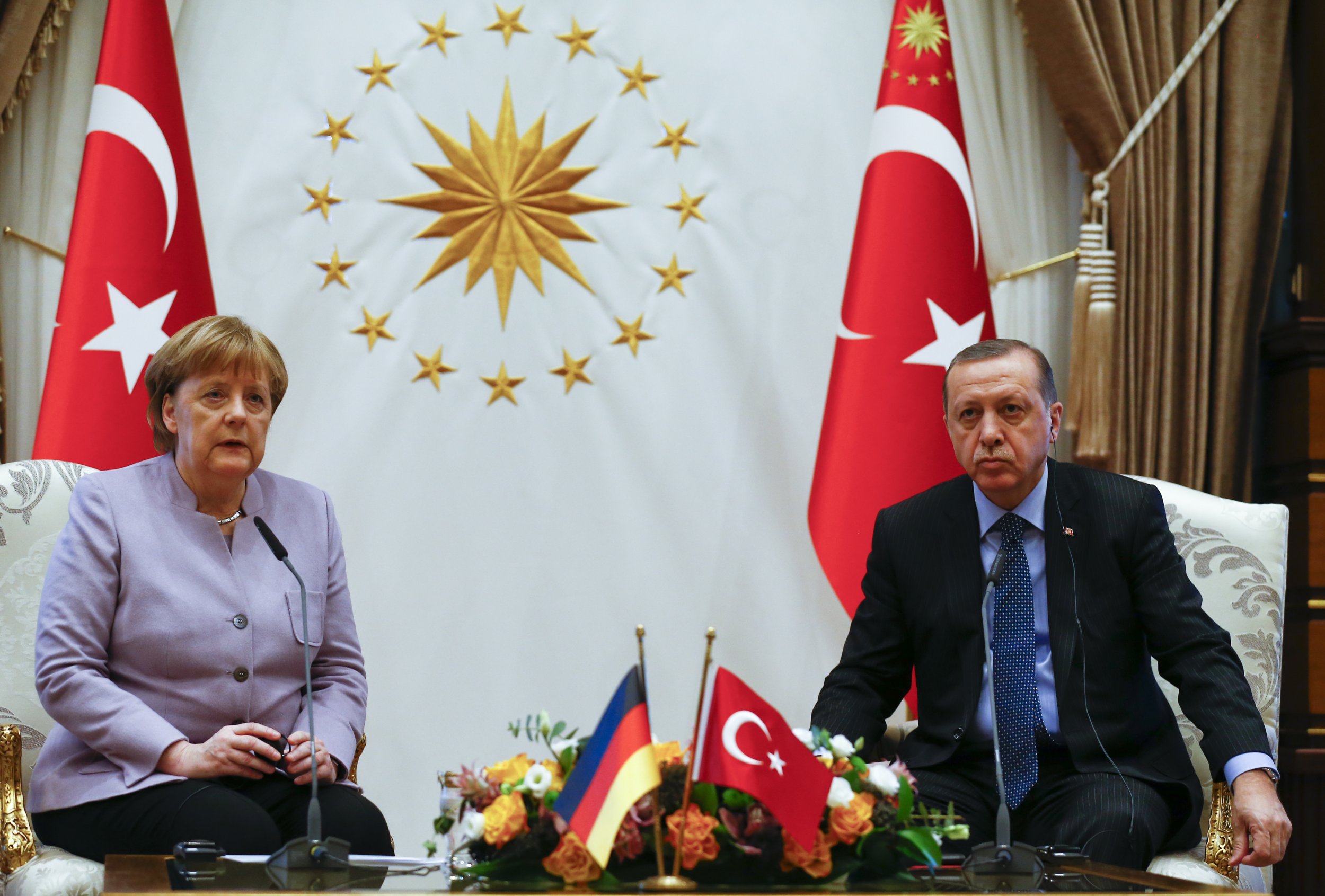 Turkey has called on Germany for help in reviving its economy, following months of tension between the two countries.
Relations between Ankara and Berlin became particularly strained after Turkish President Recep Tayyip Erdoğan accused German Chancellor Angela Merkel of adopting "Nazi measures" in March over restrictions on campaigning for a referendum on Turkey moving away from the parliamentary system. German authorities canceled rallies designed to woo Turkish voters ahead of the referendum on April 16.
Merkel criticized Erdoğan for his "unjustifiable" and "misplaced" comments which "broke every taboo, without consideration for the suffering of those who were persecuted and murdered [by the Nazis]." She threatened to bar Turkish ministers from visiting Germany if they did not comply with the country's laws.
But in comments widely discussed in German media, Turkey's Deputy Minister Prime Minister Mehmet Şimşek said it is time for the two countries to set aside their differences.
"I think that the time must come to return to normality in our relations," Şimşek told German newspaper Bild Monday, adding that Turkey was reliant on Germany for economic success. Germany is Turkey's most important trading partner, with trade between the two countries amounting to €37 billion in 2015.
Şimşek said that finance ministers of the G20 countries had discussed how to get the Turkish economy back on its feet at a meeting in Washington D.C. last week.
"We need Germany for that," he told Bild.
Germany and Turkey are also tied together by a European Union deal to share responsibility for the refugee crisis. The deal, which came into force in March 2016 and was negotiated in exchange for economic aid and visa-free travel opportunities for Turkish citizens within the Schengen zone, has drastically stemmed the flow of refugees into Europe.
Şimşek's plea for German support was met with skepticism in the German parliament, according to German newspaper Tagesspiegel . MP Özcan Mutlu, of Germany's Green Party, said Şimşek showed "great audacity by pretending that nothing has happened," referring to the imprisonment of German-Turkish journalist Deniz Yücel in Istanbul and the fact that Turkey has denied entry to 17 German citizens in the past few years.