Turkey Jails 17 Pending Trial Over Istanbul Suicide Attacks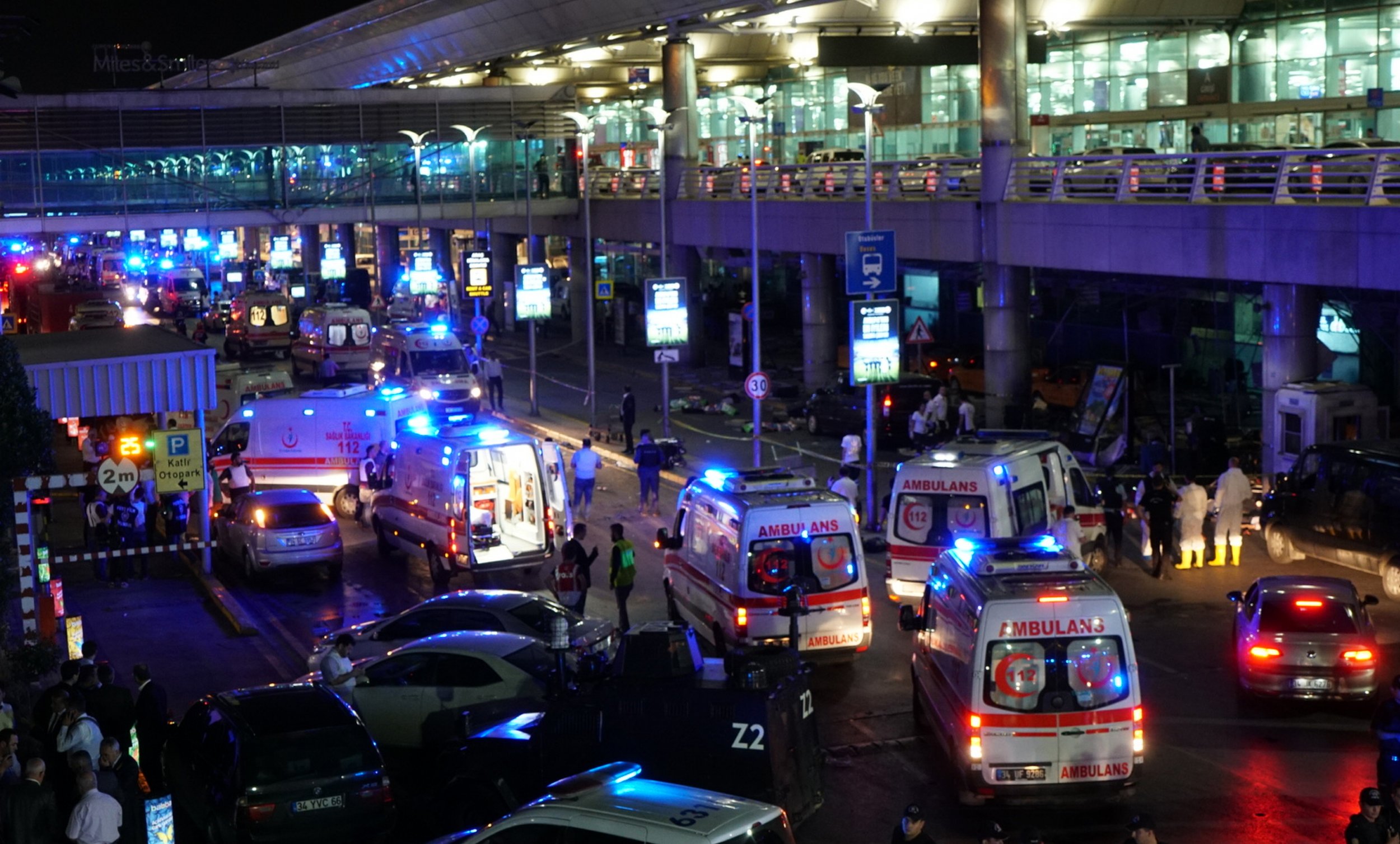 A Turkish court jailed 17 suspects pending trial on Tuesday in connection with last week's suicide bombing attack on Istanbul's main airport that killed 45 people and wounded hundreds, state media said.
The arrest of the suspects, 11 of them foreigners, brought the number of those remanded in custody over the attack to 30 after 13 were sent to jail on Sunday, state-run Anadolu Agency reported.
The latest 17 to be held were accused of "membership of an armed terrorist organization," the private Dogan news agency said.
Officials believe last Tuesday's triple suicide bombing at Istanbul Ataturk Airport, the deadliest in a series of suicide bombings this year in Turkey, was carried out by Islamic State.
Three bombers opened fire to create panic outside the airport before two of them got inside and blew themselves up. The third militant detonated his explosives outside at the entrance to the international arrivals terminal.
Russian nationals have been identified as two of the suspected bombers, Anadolu reported last week. Turkish officials have not commented on the report, although one official had said the attackers were Russian, Uzbek and Kyrgyz nationals.