What Will Turkey's Referendum Result Mean for its Ties with Europe?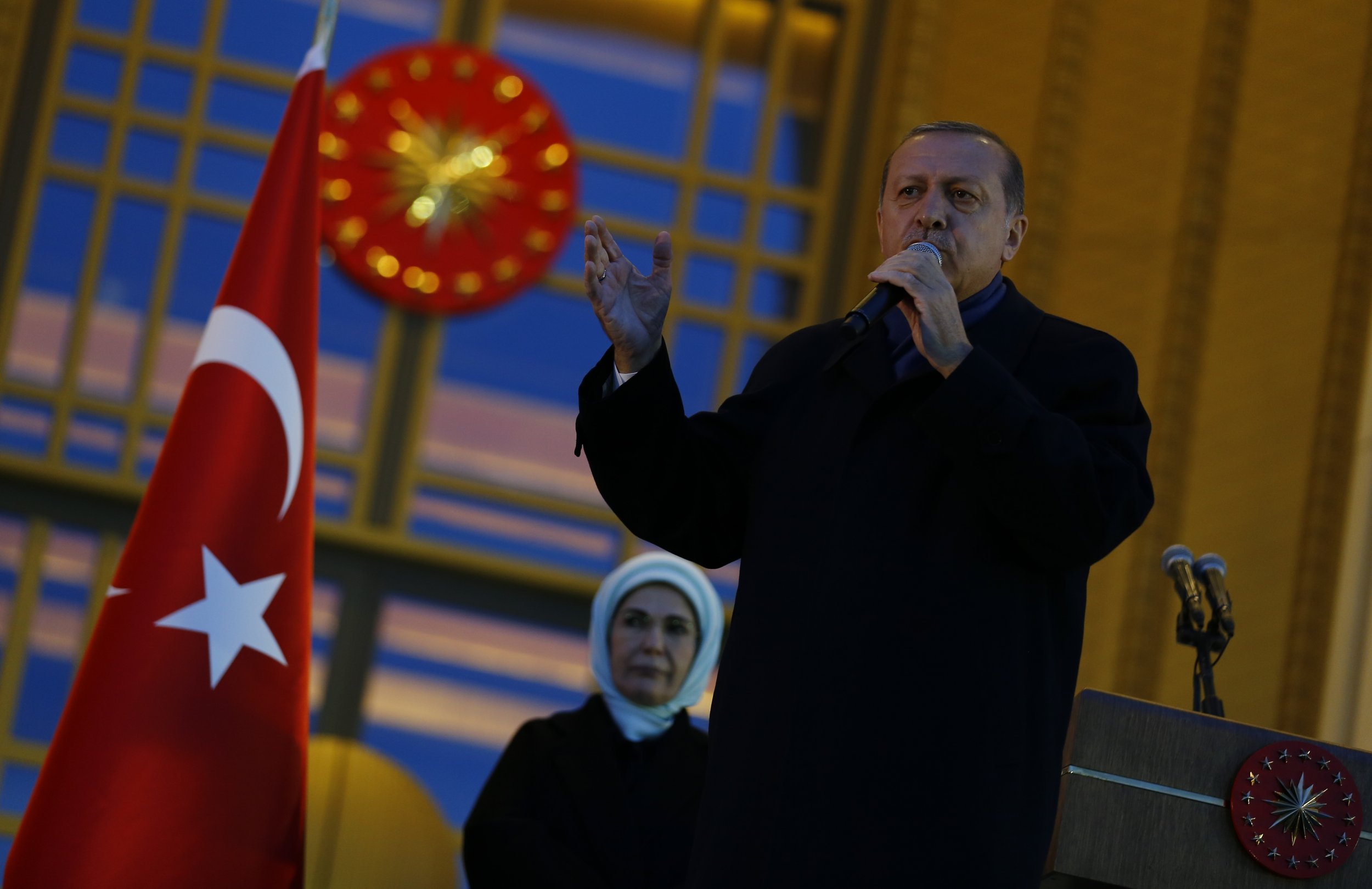 Turkish President Recep Tayyip Erdogan won a narrow victory at the weekend in a referendum that will grant him sweeping new powers, substantially strengthening his role relative to parliament and the judiciary.
But this win for a leader who has become increasingly combative in his foreign policy stances will have much wider ramifications beyond Turkey's borders. Turkey, whose complex history has always had it balancing between Europe and the Middle East, is theoretically in the process of joining the European Union, and is locked into a fragile deal on migration with Brussels. European capitals will watch Erdogan's next moves very closely.
Here are three ways in which the vote could change the relationship between Turkey and the continent to its west.
Migration deal under threat
A deal struck between Ankara and Brussels last year meant failed asylum seekers could be deported back from Greece to Turkey, drastically reducing the flow of people into Europe. Its political importance for the continent is enormous, in particular for Angela Merkel, who has seen criticism of her 2015 liberal refugee policy grow quieter since the numbers arriving in Germany dropped.
But The Times reports on Tuesday that European diplomats fear Erdogan will consolidate his new powers by picking fights with the EU, and might renege on the deal. That would throw a hand grenade into already explosive election seasons in France (April) and Germany (September), and could spell economic disaster for Greece.
Going separate ways
Turkey's potential accession to the EU has looked distant for some time. But during the campaign, Erdogan hinted that the future of its membership bid could be "on the table" after the poll, leading to speculation he might call another referendum on the issue. Either way, candidates for EU access have to meet exacting standards on democracy and the rule of law.
A significant tilt toward nationalist authoritarianism in the country could make it all but impossible for it to meet the criteria. For example, Erdogan hinted during the campaign at a plan to reinstate the death penalty, which would likely render EU accession impossible.
This could mean Erdogan steps up relations with non-EU partners, like Vladimir Putin's Russia. And it would send a signal that the EU, much expanded since its foundation, has a clear end point to its potential boundaries.
Divided populations
Several European countries, among them Germany, the Netherlands and Austria, have substantial Turkish populations, and divisions from the referendum have spilled over into Europe as a result. During the campaigns, Erdogan hit out at European leaders who banned or restricted rallies linked to the referendum in their countries.
Large swathes of the overseas Turkish population voted with Erdogan, including 63 percent of those in Germany. Given the anti-EU rhetoric that characterised his campaign, that could be interpreted partly as a protest against their host countries. European governments will need to get better at talking to Turks in their societies; Erdogan's tough talk is likely only just beginning.