Turkey Airstrikes Kill Over 160 Syrian Kurds North of Aleppo, Military Says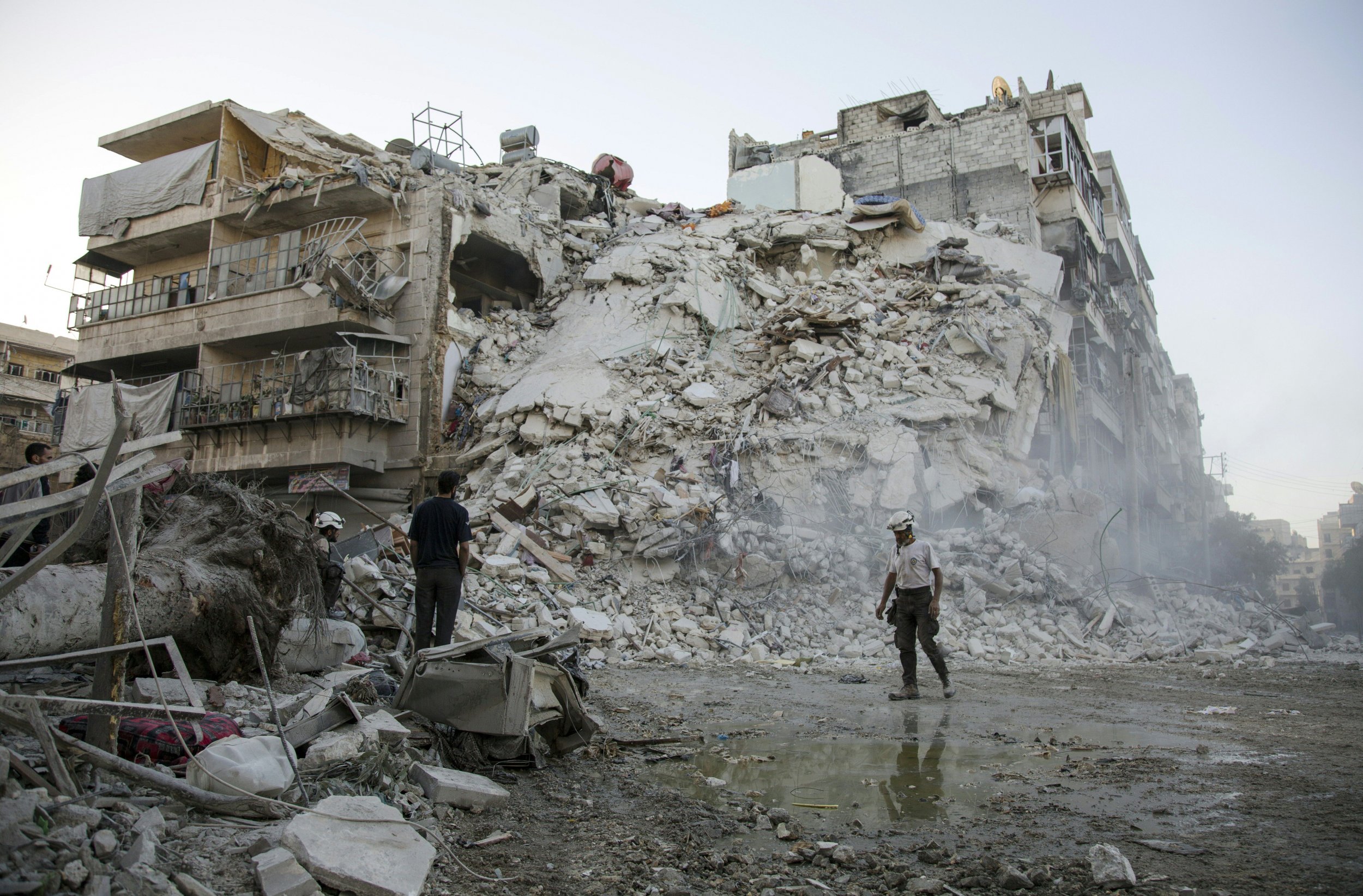 The Turkish air force has conducted strikes against the U.S.-backed Syrian Kurdish militia north of the besieged city of Aleppo, killing at least 160 members of the militia, Turkey's state-run news agency said Thursday.
The military conducted the raids late Wednesday and targeted 18 Kurdish positions in the Maarraat Umm Hawsh region, according to Anadolu news agency. The strikes mark a significant escalation in Turkish action against Kurdish forces in northern Syria and are likely to exacerbate tensions between Ankara and Washington, two NATO allies.
It comes as Iraqi and Kurdish forces are battling to liberate the Iraqi city of Mosul from the Islamic State militant group (ISIS) and Ankara instead backs Syrian rebels against ISIS in northern Syria, ratcheting up tensions with Kurdish forces who had also made advances against the radical Islamist group.
Turkey is suspicious of Kurdish intentions in northern Syria. The Kurdish YPG militia says it is defending the region from ISIS, beating them back into Raqqa province near its de-facto capital of the same name. But Ankara views Kurdish advances as an attempt to join up two administrative blocs to form a semi-autonomous state, known locally as Rojava, on the country's southern border.
Turkey opposes any Kurdish moves towards self-determination, viewing the militiamen as linked to the Kurdish militant group outlawed in Turkey, the Kurdistan Workers' Party (PKK). The group has waged a decades-long insurgency against Turkish authorities in a conflict that has left tens of thousands of people dead.
A fragile two-year ceasefire between the PKK and Turkish forces collapsed in July 2015, leading to further PKK attacks and a Turkish military operation in southeastern Turkey's predominantly Kurdish areas. Turkey subsequently sent Syrian rebels into northern Syria in August to oust ISIS from territory but to also slow Kurdish advances in the region and prevent what it viewed as a land grab.
While Turkey views the YPG as an extremist organization, Washington views them as valuable partners on the ground in the battle against ISIS, and the most effective fighters to combat the group in Syria.
Turkey Airstrikes Kill Over 160 Syrian Kurds North of Aleppo, Military Says | World